Every year, Kenny puts on a couple of non-official events that are every bit as important to me — and to lots of other people, evidently — as the big-time official events.
One of them is RAWROD (Ride Around White Rim in One Day). The other is Kenny's New Year's Day Squaw Peak Hill Climb.
Obviously, RAWROD's months away, but the Hill Climb is coming right up. Below is the invitation email Kenny sent around. If you're in the area, why don't you come join us?
2009 New Year's Day Squaw Peak Hill Climb: 10:00AM
Benefitting the Lance Armstrong Foundation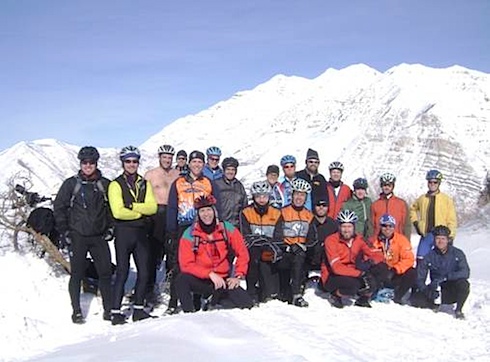 Cost: There is no entry fee because this is a non-official event. There is no waiver because you are responsible for your own well being. For this ride and also for RAWROD, I will be asking everyone to log onto my livestrong page and make a donation for any amount that you can.
Where and When: We will be starting at 10:00 at the base of the Squaw Peak Road. We will have an alternate route planned if the road proves unrideable.
Who: If you read this, you're invited. Please forward this email to anyone who might be interested and feel free to post it on your respective blogs. And ask them to make a donation at Kenny's LiveStrong Page, too. It's the right thing to do.
Post ride Coffee and Hot Chocolate, My Treat!!
We will be having Coffee and Hot Chocolate at the "Borders" on University immediately following the ride.
Come Ride with Elden.. I've heard he's faster and leaner than ever. [Editor's Note: Ha.]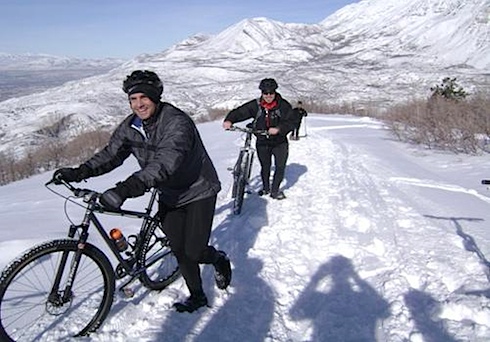 Clothing is optional: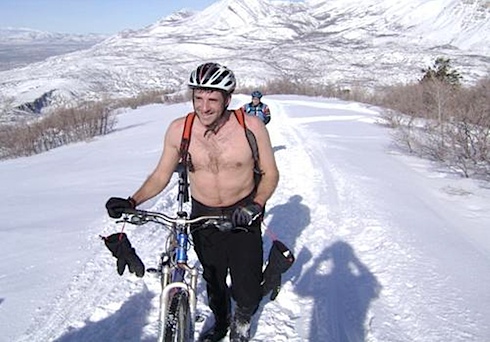 See you there!