A Note from Fatty: Today's race report comes to you from Jeffrey R. I love his story and course interpretation. You've got to stick around for what his course breadcrumb looks like.
I've always wanted to ride the 100Miles of Nowhere but didn't ever want to do it alone and could never find a group to ride with me (looks like they were the smart ones). And I almost didn't participate this year. When registration opened up and I saw the price, I was forced to think really hard about it. But, then I decided that Peanut Butter and Jelly sandwiches are highly under-rated. And besides, the money would be going to a worthy cause.
I had to work at my daughter's preschool the day of the actual race so I opted to ride on Sunday. No problem. I still figured I would finish before everyone else in my division.
5am Sunday morning. Woke up bright eyed and bushy tailed. Or something like it.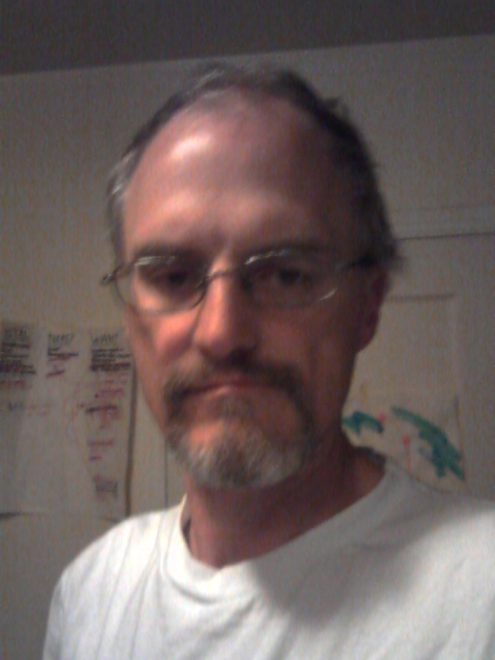 Now, this is a one car family so I'd be getting myself to the start line. But, I figured I could count the miles to and from home and that'd be OK with the race officials. Besides, I'd be carrying all my own water and snacks with me so the miles weren't free. I loaded up my backpack with a couple extra large water bottles, some trailmix and some of the swag from the box and headed out. 7.5 miles later and I was at the start line.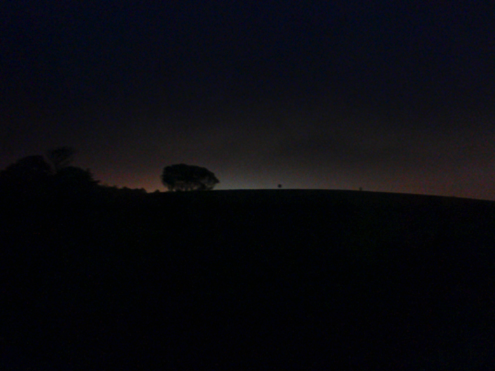 Yup, still dark outside. That's not even the sunrise, it's the beautiful glow from the horse track behind the hill.
So, off I go. It was still dark out so I stayed on the perimeter and interior paved paths for the first few laps until it started getting lighter. And then it was time to hit the trails.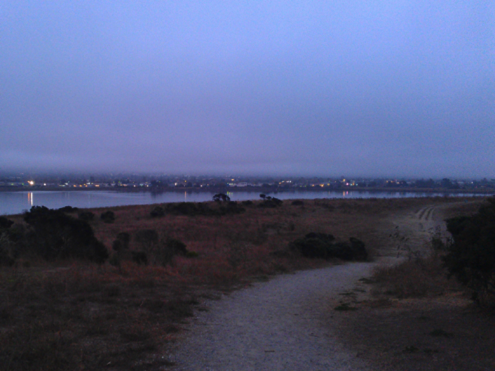 Around and around I went. And it was all easy cruising until about 8:30am. That's apparently when the doors are opened and they release the dogs walking their humans and the coffee zombies. And the dogs walking their coffee zombies. So the speed came down and the calls of, "on your left" and "bicycle" could be heard throughout the park.
The great thing about the Spectacular Berkeley Marina Mixed-Terrain, Gravel Grinder, Cyclocross Extravaganza is that there is no set course. You are free to ride wherever you want and that keeps it interesting. You decide when to go off road or stay on. You decide which trails to take and if you go left or right. You decide which trail has the least amount of traffic to steer clear of the coffee zombies.
Let's try this trail. Let's see what's at the top of this hill. I wonder where this goes. Oops. Not gonna take that one again. And luckily, there were no wrong turns because they all led back to the same place. Right where I'd dropped off my backpack full of snacks and extra water.
But then, right about noon, my preferred pit location was filled with spectators who had come to lend a helping hand. And they came with food. Lots and lots of food. And PIE!!! Look at that beautiful apple pie. Yummy.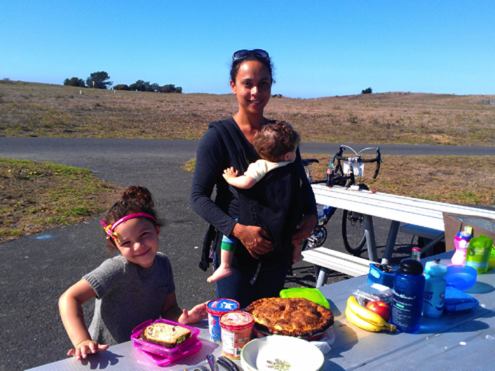 They, of course, thought I was crazy when I told them how far I still had to ride.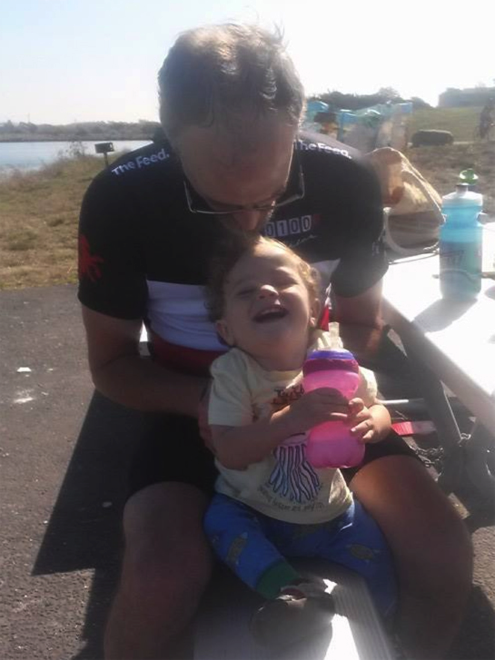 And all too soon it was time to head back out onto the course. My 4 year old daughter brought her bike and led me for a lap. And then it was time for them to return home and I was once again left alone with my thoughts.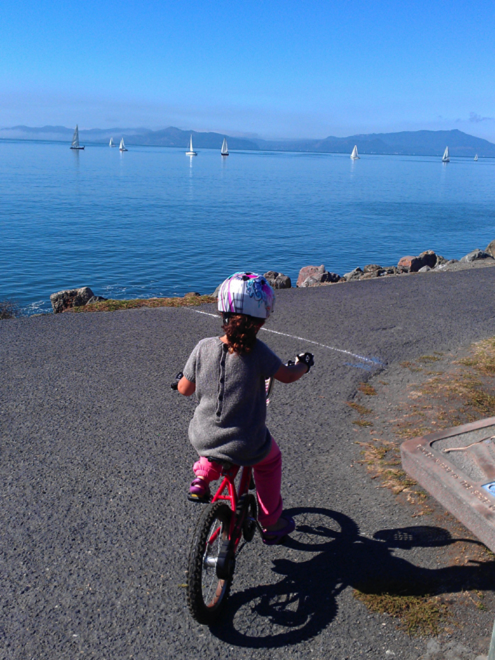 Round and round I went. Back and forth. Up and over. Around and through. The day was getting long and the wind was starting to build. Less off road. More on road. Who's idea was this anyway? No wonder none of my friends ever wanted to join me. This is just ridiculous. And the miles ticked by. And the wind grew stronger. And the loneliness set in.
And then, suddenly, it was time to head back home. 95 miles done. If I took a couple shortcuts, I'd be home right on target. I grabbed my backpack from where I'd locked it and was glad that it was lighter than when I started out in the morning. Pedal home. Watch out for traffic. Can I catch that light? No, Ok, time for a mini break. Green light, time to go again. Home again. Whew.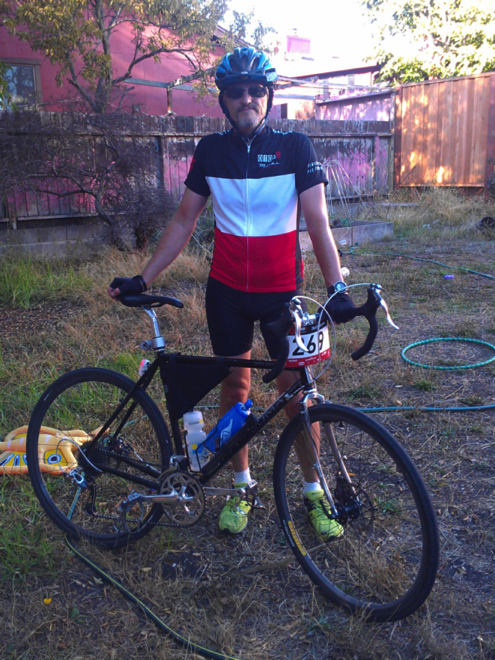 And I looked at my GPS and I'd ridden 101.5 miles.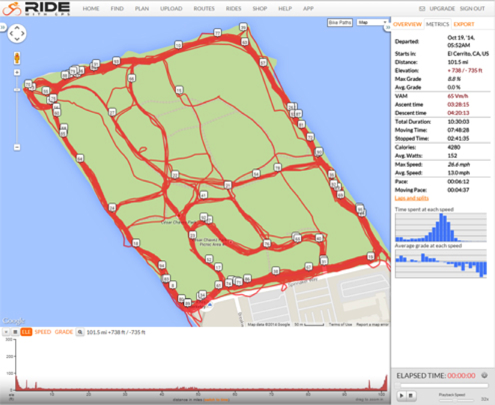 Exactly 1.5 miles too far. Which is exactly 1 lap of the Berkeley Marina. Sigh.