A Note from Fatty: If you can see where I'm headed just by looking at the pictures below, feel free to go to this page to donate without further ado.
Guys, I have something I want to show you. This: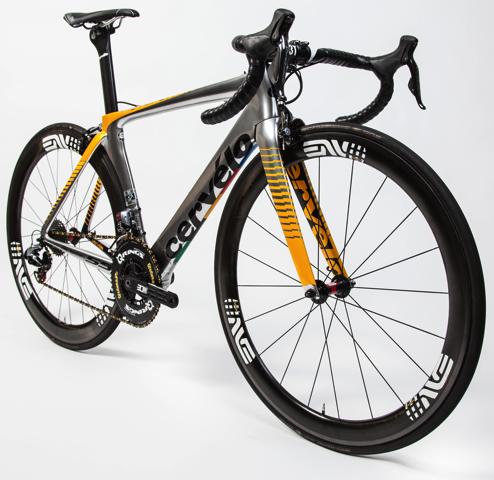 Honestly, I just don't have many words that can do justice to this bike, so let me instead show you another picture: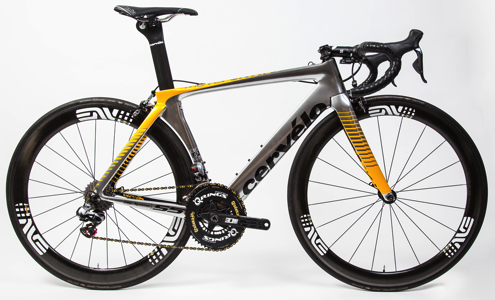 This is the Cervelo S5 Aero Road Bike, Team MTN-Qhubeka edition, completely outfitted with ENVE wheels and components: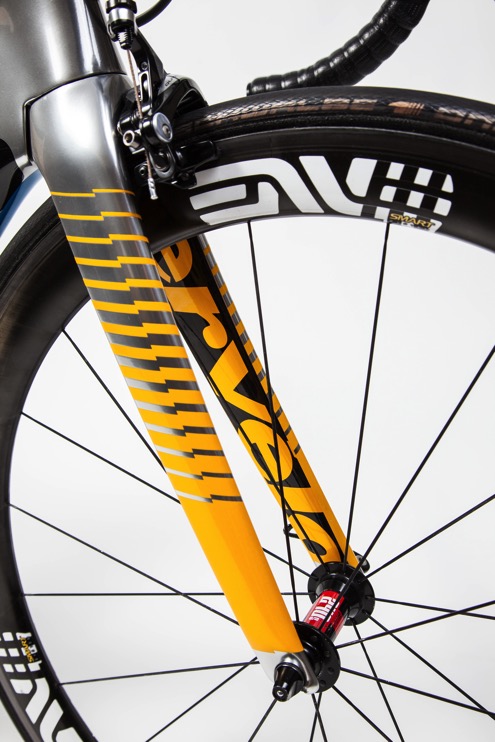 And it is beautiful. Like, unbelievably beautiful.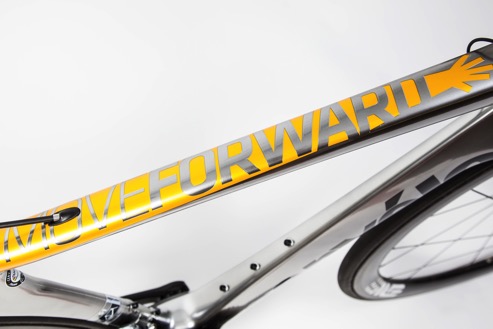 And my friends at ENVE Composites — a proud sponsor of Team MTN-Qhubeka, are donating one of these incredible bikes as a grand prize in the Grand Slam for Kenya. 
Equipped with ENVE wheels, ROTOR rings, cranks and power meters, KMC chains, Shimano Dura-ace Di2 drivetrain and brakes, Ceramic Speed bearings and a Sella Italia saddles, this is, without question, the most exclusive, amazing bike I have ever had in a contest. 
It is just like the bikes the pros in Team MTN-Qhubeka rode, with the exception that ENVE will also provide the cockpit for the bike.
In other words, the bike we're giving away as part of the Grand Slam for Kenya will be nicer than the ones the pros rode.
How does that make you feel? A little bit like this?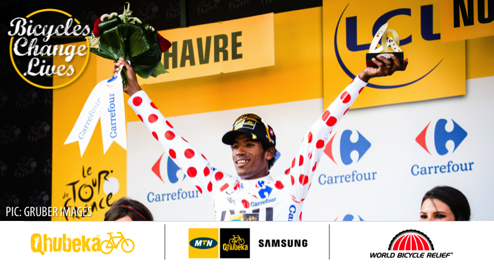 Friends and Family
It  makes perfect sense to have this bike as a prize in Grand Slam for Kenya. After all, Qhubeka is World Bicycle Relief's program in South Africa that provides bicycles to people in need.
Check out the Thompsons — WBR Ambassadors and Friends of Fatty — riding with Team Principal Doug Ryder, Polka-Dot Jersey phenom Daniel Teklehaimanot, and team honcho Tyler Farrar: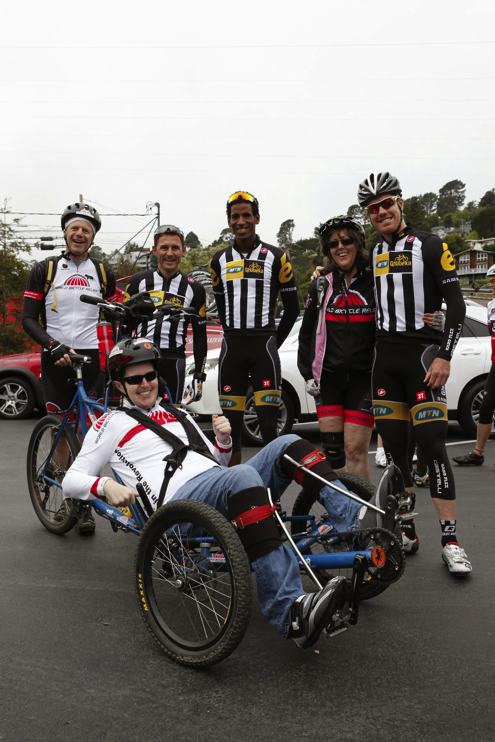 It's been an amazing month, both for the Tour de France and for World Bicycle Relief.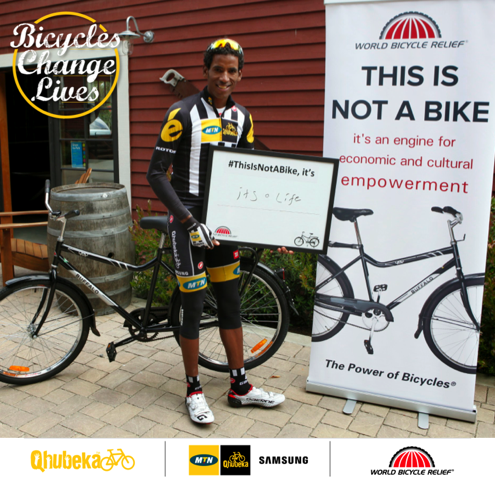 I don't think there's ever been a question of whether the cause is good enough to warrant donating in the Grand Slam for Kenya.
But if there's ever been a question of whether the prizes in the Grand Slam for Kenya warrant making a donation…well, I think that question has now been definitively answered. 
Click here to donate. And good luck!
PS: On a personal note, I want to express huge thanks to ENVE for providing this bike. Honestly, I'm overwhelmed.