A Note from Fatty: Today is your last day to enter the "Buy Gear, Make a Donation, Win the Ultimate Dream Bike and Vacation" contest. If you buy some Fat Cyclist gear, or make a donation to WBR, you could be the one to any Specialized S-Works bike you want, outfitted with top-of-the-line ENVE and SRAM components.
And you won't just win a bike, either. You also will win a trip to — your choice — Utah or California, where you'll receive your built-up bike, get custom-fitted for it, and then spend a weekend riding with my fellow WBR Ambassador Dave Thompson and me.
For this last day, I brought out the big guns. Specifically, Dave is going to describe if you choose to have your biking weekend in his neighborhood, Santa Cruz.
If You're a Mountain Biker…
The Santa Cruz area offers a wide choice of rides, from beginner to the "sick edit" category.  
On the beginner side I would recommend Wilder Ranch: it offers some very nice trails through open meadows and trees that range from easy to moderate difficulty with nice views of the Ocean as you climb from the sea up into the mountains.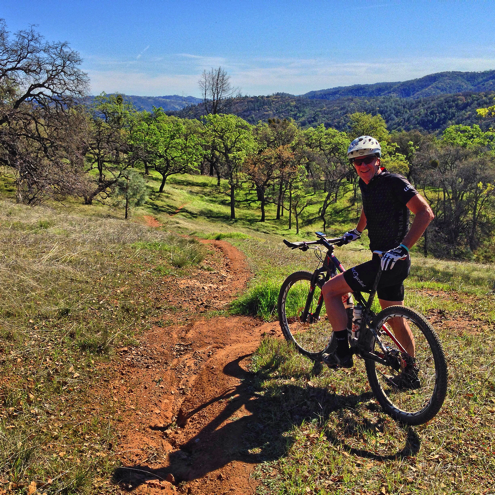 Moving up the scale Demo Forest, located high up in the Santa Cruz mountains, offers moderately difficult climbs and a variety of singletrack decent options. One of the new trails, the Flow Trail, which is more than half complete, has a nice smooth descent through the redwoods with high banked turns, gentle rise and falls with no drops or big surprises.  
The Braille trail has loads of steep sections complete with jumps and teeter totters.  The nice thing about Demo is all the single track options start at the same place on the top and end at the same fire road on the bottom so you can easily ride back up and ride as many of them as you'd like. 
The most challenging is a short drive away and one of my favorite spots, Henry Coe Park.  The only problem with Coe is the climbing is a bit steep.  I took Carlos there a few weeks ago and we did a 32 mile ride with a bit over 6k feet of climbing. Carlos said it was the hardest thing he has ever done.  There is no real easy way to ride in Coe so I would only recommend this for the advanced rider or the young (like Carlos).  Coe is 87,000 acres so rides range from a short 10 miles to as far as you want to go. A nice collection of single track descents through forests of oak and Manzanita followed by brutal fire road climbs but with nice scenic views well worth the suffering.  
If You'd Rather Ride Road
In and around the Santa Cruz area there are many road rides to choose from.  One of my favorite easy rides is a bike/walking trail that winds along the bluffs of Santa Cruz with spectacular views of the ocean.  The trail starts in Santa Cruz, by the Boardwalk and takes you up to Wilder Ranch about a 12 mile ride round trip and almost dead flat. You are almost guaranteed to see surfers and sea lions as you pass the lighthouse.
For more difficult and longer rides all you need to do is head east up any of a number of great roads that climb up through the redwood forests in the Santa Cruz mountains.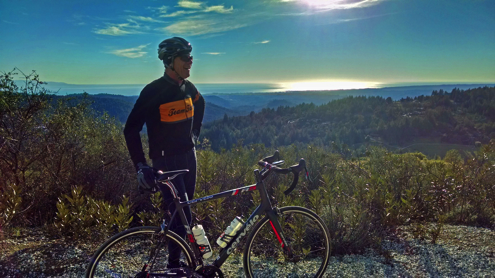 One of my favorites is Eureka Canyon, a small less traveled road that climbs gently up through the forest to Summit Road. From there you can take the optional additional climb up to Loma Prieta avenue were you are rewarded with spectacular views of the ocean, see pic "Loma Pieta".  
From there you can head north along the top of the Santa Cruz mountain range and descend back down into Santa Cruz by a couple of options, depending on how long you want your ride to be.  There are so many great roads to choice from a day in the Santa Cruz mountains can be as long and hard as you want.  
Then there is also the beach. I'm sure we could get our hands on a few fat tire bikes; that would make for some fun.  
Something for Everyone
As for non biking, all these areas are also great for hiking and also range in difficulty accordingly.  There are also several good wineries in the area and the Monterey Bay aquarium is only a short drive away.   
As for the beach house we have rented this place — The Black Pearl — for the past several years: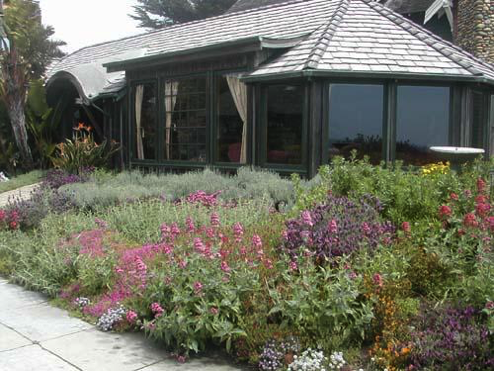 Who doesn't want to stay in a place with a pirate name?
It is walking distance to the harbor, several good restaurants and the house is overlooking the ocean. 
A Final Word From Fatty
No matter what bike you choose, or which components, or which place to go riding, this is a ridiculous prize, and having Dave along guarantees it's going to be a great time. Dave — along with the whole Thompson family — is one of the nicest, best people you will ever meet.
Whoever wins this prize — which ends today — is going to be incredibly lucky. 
But you can't win if you don't enter. And how do you enter? Well, buy some Fat Cyclist gear, or make a donation to WBR. It's that easy. You'll be doing some good for the most practical, effective, instantly-life-changing charity in the world. You'll be getting the best gear I've ever offered (if you're buying gear, that is). 
And you just might win an incredible bike and vacation.
Good luck!
PS: I'm flying to San Francisco in 20 minutes, to meet up with Jeff D, who won another of my contests. I think it might be only fitting to have him do the drawing for this winner tomorrow.