Six years ago (on March 3, 2010, to be exact), The Hammer and I got married.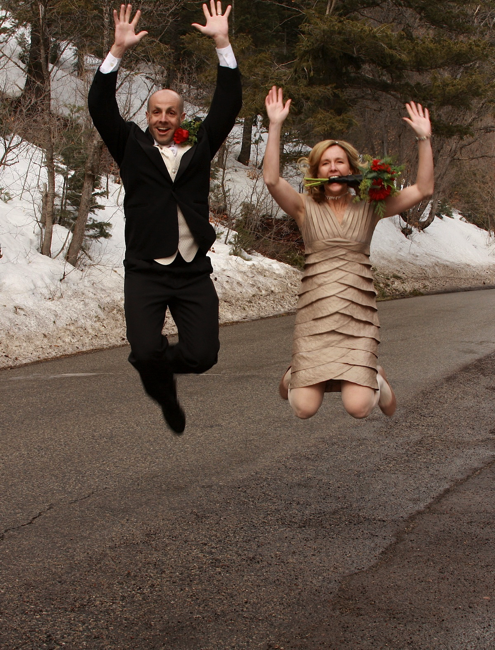 On our honeymoon, we went to Zions National Park, where we spent a long weekend hiking, mountain biking, and road biking.
And it's been our tradition to do the same thing every year on our anniversary (or as close to it as is possible with our work constraints).
So while I won't be posting for the next few days ('til Thursday), here are a few pictures of what's been going on.
Day 1: True Grit Recon
In order for me to get over the bugaboo I developed regarding the True Grit Course, on the first day of our vacation, The Hammer and I pre-rode the True Grit course.
Through a strange (but completely welcome) turn of events, orchestrated mostly by The Swimmer's Other Mom (AKA The IT Guy), The Swimmer crashed our pre-ride of the course.
And I do mean "crashed" quite literally.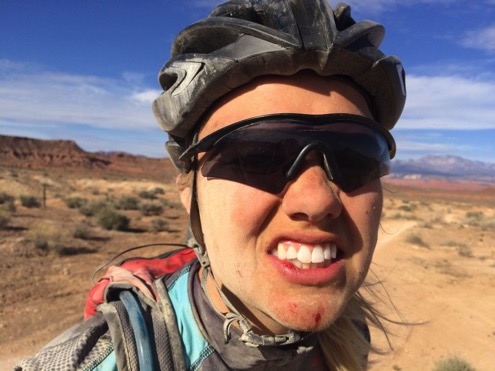 On the very fast descent from the top of Stucki Springs, The Swimmer flew ahead. She was doing great 'til she came into a whoop-de-do a little hot, landed just a little off the trail nose first, and went down on her right side. 
The bad news: she slid on her face, got pretty cut up, and chipped a tooth.
The good news: the place she landed was remarkably soft and rock-free, and she didn't break anything (having seen the crash, I would have bet cash money on a broken clavicle).
Se did finish the ride, and is still planning on doing the True Grit in a couple weeks. Tough girl.
Day 2: Angel's Landing and a Secret Spot Scramble
Yesterday, The Hammer and I climbed up to Angel's Landing, hustling to the summit in under an hour.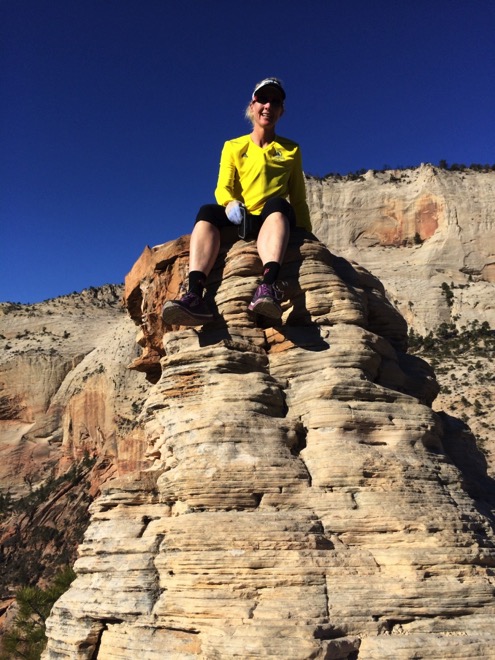 In the afternoon, we met up with Kenny, Heather, Kathleen and Lucas to do a hike unlike anything I've ever done before: Island in the Sky, in Snow Canyon. 
More of a climb (scramble?) than a hike, really: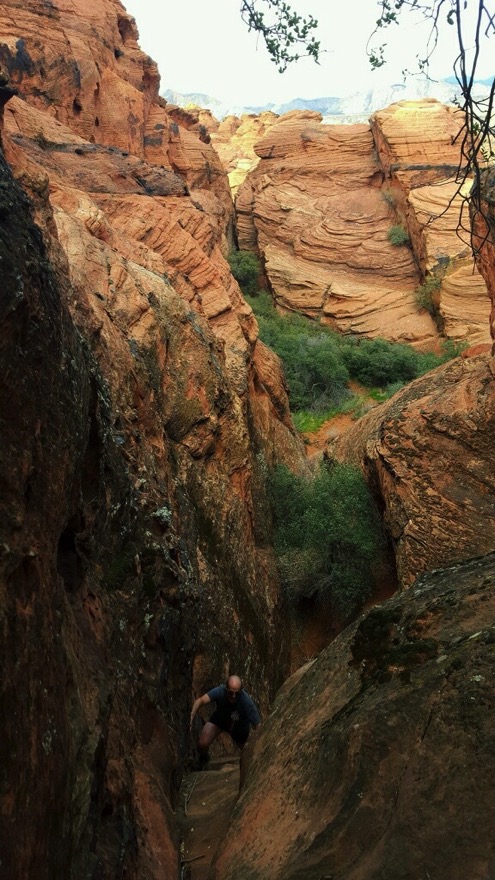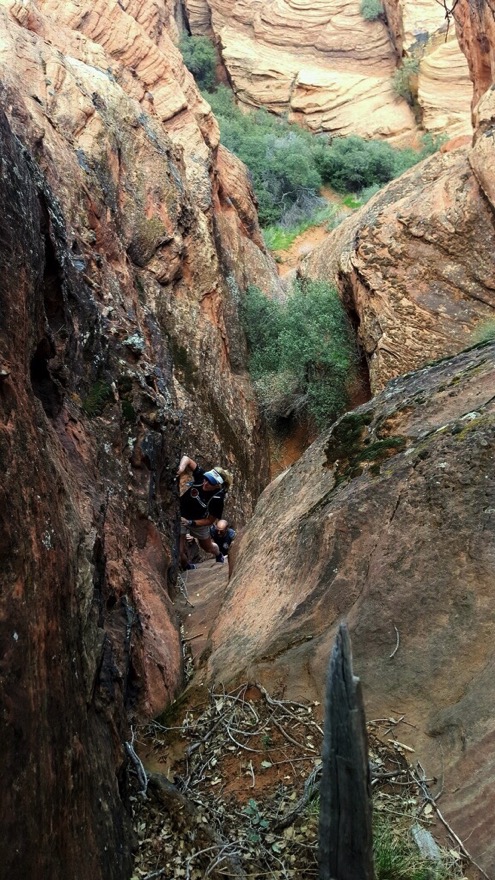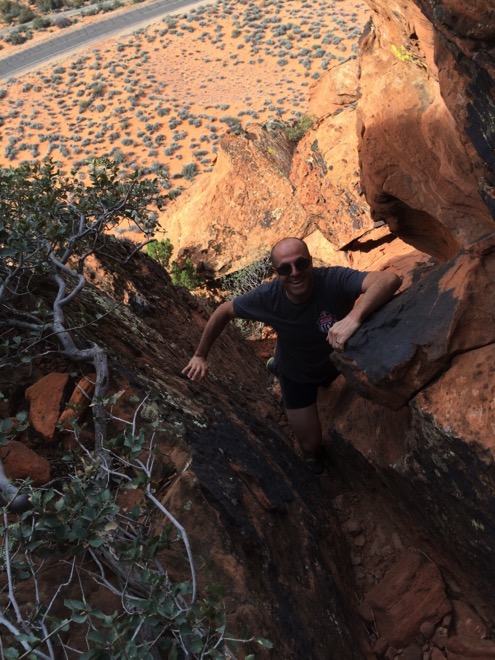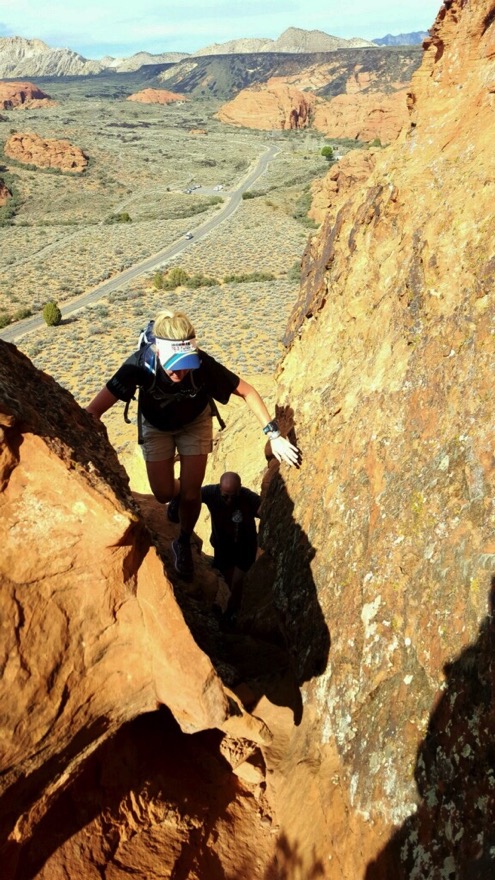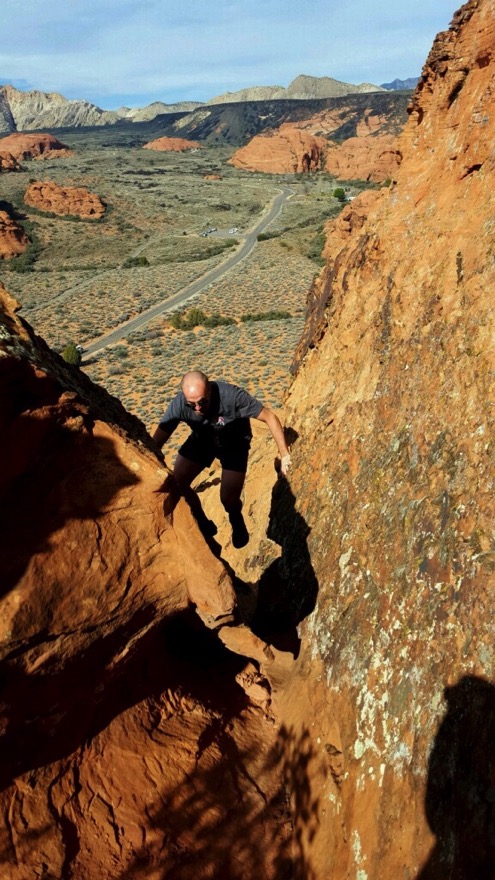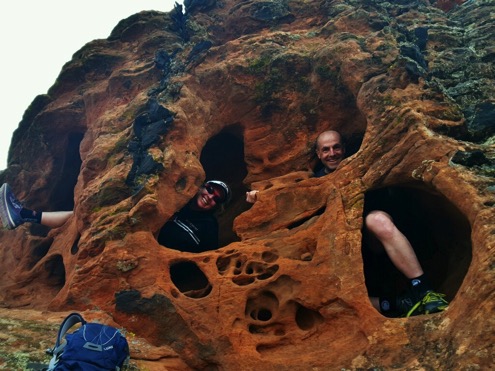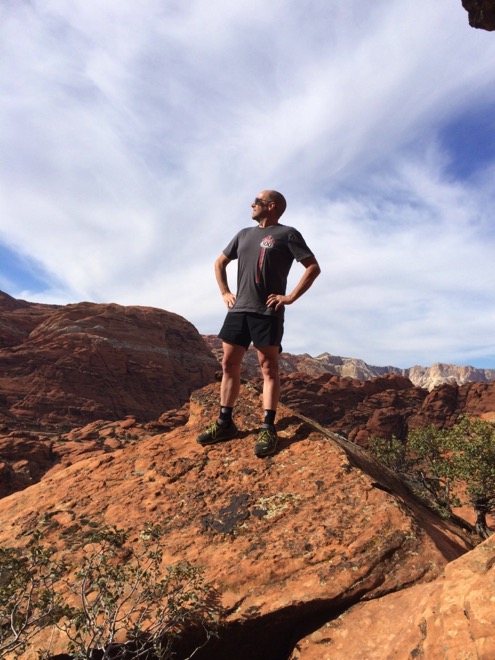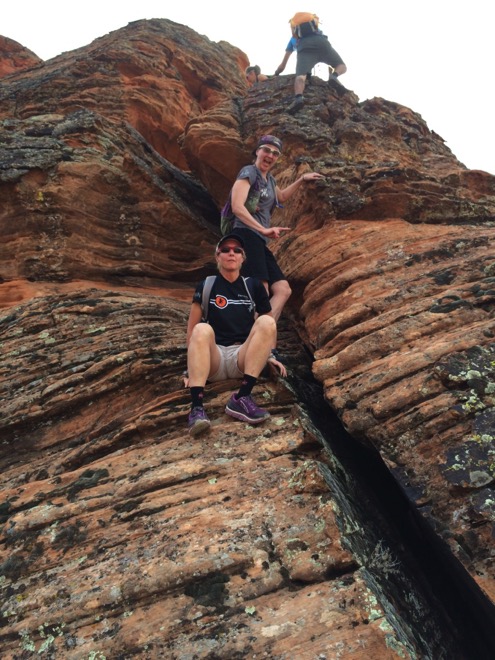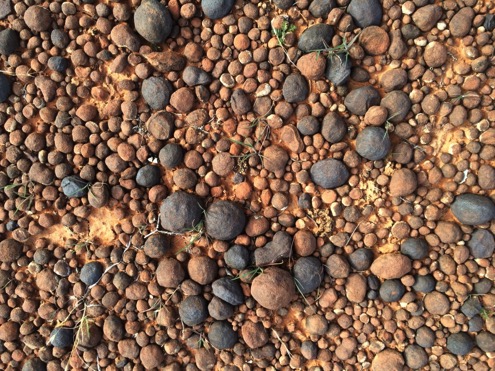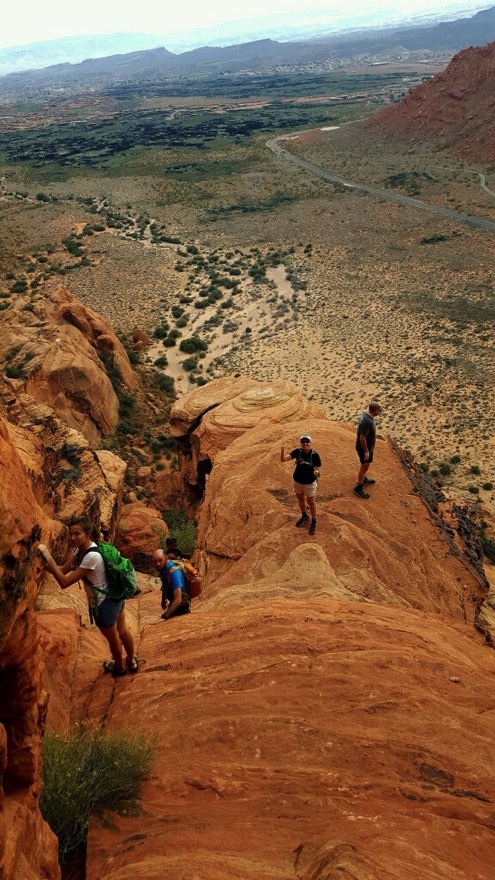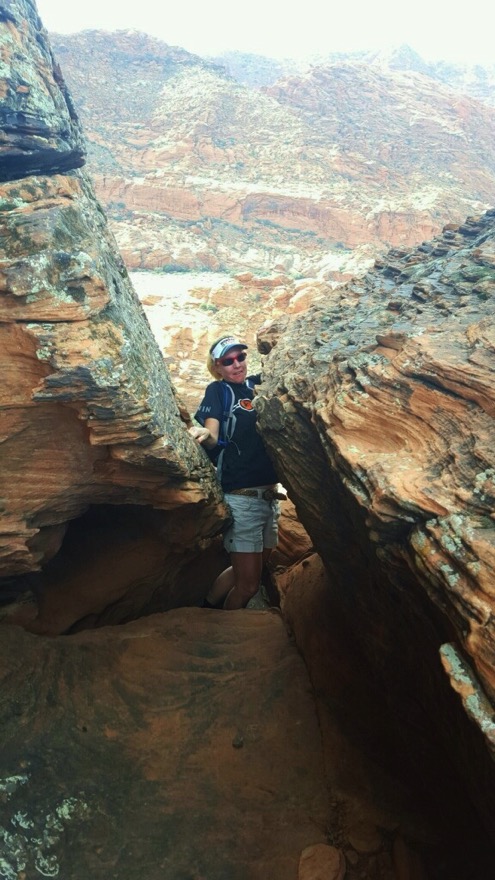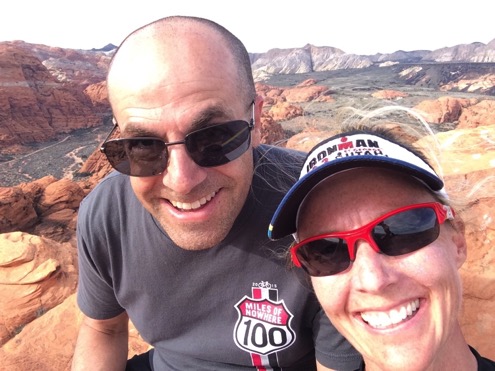 It was an amazing day. Definitely outside my comfort zone, but I saw things and tried things I never would have ever expected to try / do in my life.
Today 
And now, today, We're going on a long road ride. Probably 100 miles, starting from Zions and heading out toward Hurricane and St. George. We'll bring money, and stop and eat numerous times along the way.
Tomorrow? More mountain biking and hiking, probably. We're not fancy people; we didn't buy physical presents for each other. But on this, our sixth anniversary, we're spending time together doing what we love doing, in a place we love, and — as a bonus — getting together with some friends and family we love to do things with.
Our life, right now, is darned near perfect.
PS: Thanks to Heather, who took most of the really awesome pictures from yesterday's hike/climb/scramble.