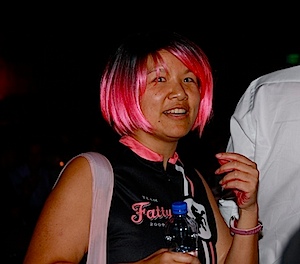 A Note from Fatty: Several of you have emailed, asking if there will be a Team Fatty for Movember. The answer is a definite Yes. So guys, get a good shave on Halloween and then plan on growing your mustache beginning on November 1. I'll have more to say on this Monday.
Another Note from Fatty: Today's guest post comes from Philly Jen, the Team Fatty Philly Co-Captain.
Yes, Ma'am-o-gram
Earlier this month, just when I began to taper for my first-ever marathon, a routine annual mammogram revealed the presence of a tumor in my right breast.
Lucky me.
Here on Team Fatty, we talk a lot about fighting cancer. Sometimes that fight is inspiring and glorious — but sometimes it's mundane, unglamorous, even a little annoying.
Let's be honest, getting regular screening mammograms once you reach a certain age isn't sexy.
But it also isn't torture, even if they do make you wipe off any anti-perspirant and perfume that you might be wearing into the exam room. It's more like having a private yoga tutorial (lift your shoulder, reposition your elbow, rotate your ribcage ever-so-slightly more) with a rigorous, dedicated instructor who has your best interests at heart.
Think of it this way: every time you climb into a mammogram machine, you're striking a warrior pose in the fight against cancer.
Early detection is one of the most powerful weapons that we have in that fight. But early detection doesn't fall out of the sky. There's no Cancer Fairy who leaves a note on your pillow saying, "Now would be a good time to go see your doctor."
What we do have are tools that permit us to detect potentially deadly changes in our bodies, long before they manifest themselves through physical discomfort and illness.
Take my tumor (please). Initial tests indicate that it is probably an unusual and rare growth known as a phyllodes tumor. While not an adenocarcinoma, and while frequently benign, phyllodes tumors can undergo stunningly rapid growth and malignant ones can also metastasize. The medical literature documents tumors the size of eggs, oranges, grapefruits. As far as I'm concerned, permitting this thing to couch-surf inside me is simply not an option.
Thanks to early detection, I'm glad to report that my tumor is small, almost anticlimactically so. It's about the size of a soybean, or a peanut.
Given its location and size, it can't even be palpated, or detected by touch. And I'm in good health, running twenty miles at a time as part of my marathon training and zipping through a recent annual physical with flying colors.
Which means the only way we knew that the tumor even existed this early in the game — the sole reason I got a headstart against the eggs and oranges and the rest of the produce aisle, not to mention the possible mets — was because of a routine mammogram.
Now if that makes me a poster girl, I'll take it, as long as it's this gem by Jawbone Radio's Len Peralta (with soundtrack by Jonathan Coulton):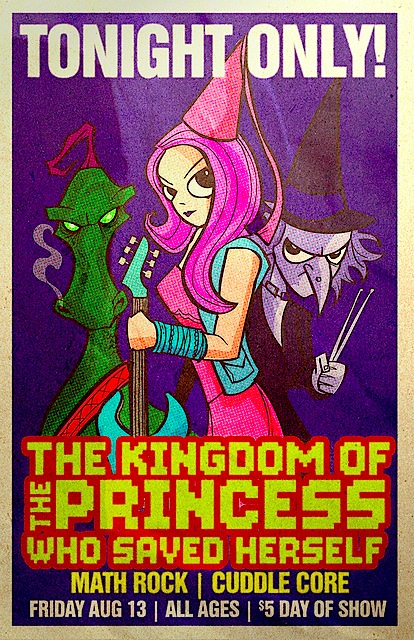 So please, people, if you've been putting off cancer screening — mammograms, Pap smears, colonoscopies, PSA tests, getting skin changes examined, and so on — you can be your own hero. Take advantage of these tools to help spot cancer when it's most treatable, because that's also an important part of how Team Fatty carries on the fight.
Do it for all the people who love you, cherish you, and rely on you. Do it to honor those who didn't have the health opportunities that you do, and who paid far too dearly because of it. Do it because we need you with us.
Remember, we don't take up the fight because it's easy. We fight because we can.
This Sunday, after three truly rotten weeks, I'm going to run 26.2 miles in northern Virginia and Washington, DC. After I return home to Philadelphia, I will undergo a lumpectomy. And then I'm looking forward to cake, ice cream, and the rest of my amazing, wonderful life.