No time to write today. Much more important things going on this morning. Specifically, getting Halloween costumes ready.
Nigel is a block of Java code.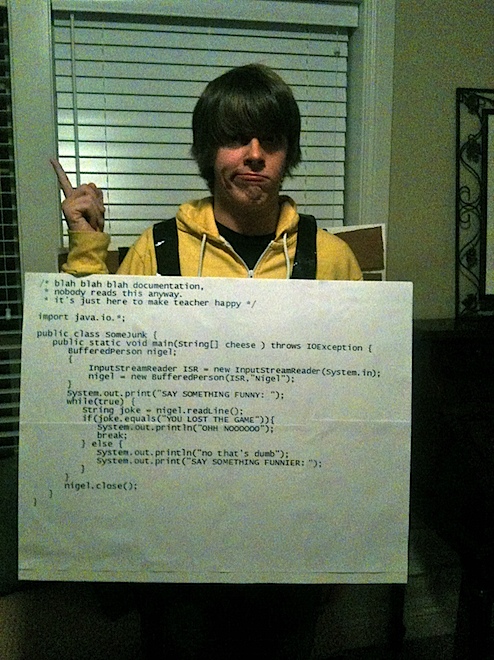 For those of you who can read this and want to know how it ends, here's the back.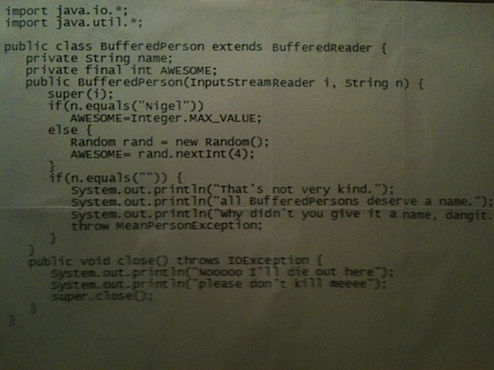 The girls — who are deeply into the Harry Potter series right now (we're currently on Prisoner of Azkaban) wanted to be Harry and Ron.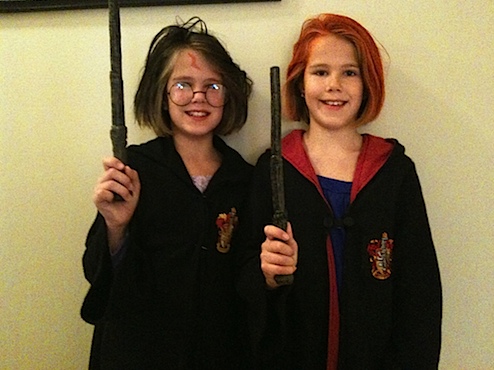 Brice is working on the most sophisticated costume of all — he's going to be Captain Duct Tape. He spent a lot of time working on the cape last night (yes, made entirely of duct tape), but he's not done with the rest of the costume. I think it's going to be awesome.
As for me, well, I'm Pearl Izumi Man.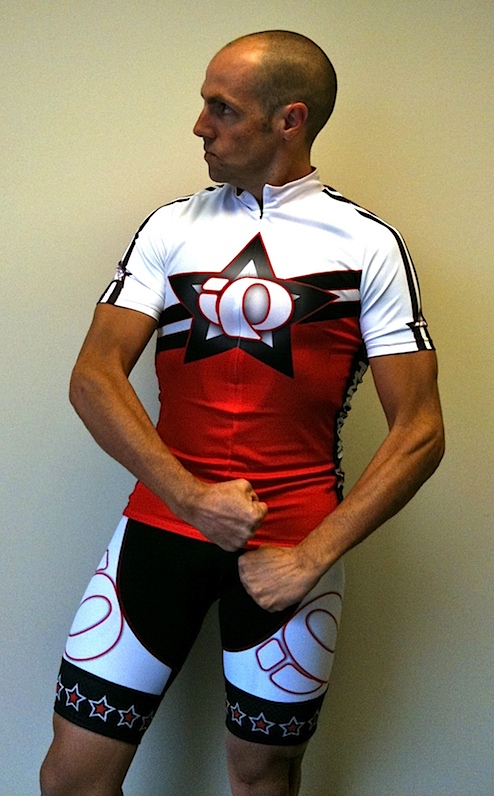 I daresay this will attract some attention at the office.
[Note: More on this getup in another post. Meanwhile, would you believe that this jersey is their size XL? Yeah.]
Happy Halloween!
PS: Start thinking about what moustache you're going to grow. Team Fatty will be starting up Movember this Monday.
PPS: If you're local, I recommend you participate in Rick Sunderlage's (not his real name) Hell-O-Ween ride tonight. Basic Info here, and updated info here.