One of the quieter traditions I have with this blog is that before Thanksgiving each year, I like to write a "thankful" post (2007, 2008, 2009 plus bonus 2009, 2010, 2011, 2012, 2013, 2014). This year, I think I have more things than ever to be thankful for.
I'd like to tell you about a few.
Strength: I've talked (but not much) before about my son and the extraordinary depression he lives with with. This year has seen extraordinary progress for him. He's gotten a job, and he's excelled at it. He's started pharmacy tech school, and he comes home after the weekly test each Friday saying he's aced another one. He's told stories about confronting the teacher (politely) with errors she's made — unthinkable even a year ago.
I have two people I'm thankful for in this case. First, I'm thankful for my son's strength. This progress hasn't been easy for him, and I'm proud of each step he takes.
Second, I'm thankful for The Hammer's strength. Her strength and toughness was key in my son making making these remarkable strides. 
When I think about 2015, I think I will always remember it as the "turning a corner year" for my son. And I'm so thankful for the work both my son and wife have done to make this happen.
People I Love: When The Hammer and I tell people about our family — my four kids, her three kids — folks are generally astonished. They would be even more astonished if they understood how great all seven of these kids are doing. The Hammer's eldest has a great job, a great wife, a great son, and a new house. Her second son is valedictorian at the school he attends and is already getting amazing opportunities. Her youngest is doing great in college and has big plans to do something important in the world. My eldest is working and going to school and has an amazing moral center; he has changed my own thinking on a few things. My twin girls are the kindest, most artistic fourteen-year-olds you could ever meet. My wife is genuinely my best friend. I'm as lucky a person as there could be. I love all these people.
Generosity: I don't even keep track anymore of how much money Friends of Fatty have donated to causes I care about. I don't keep track of how much product and prizes good companies have donated to help me with my efforts. It's just too much. You see so much happen in the news that is so bad that it's easy to overlook the fact that we are surrounded by good people who want to make the world a good place. 
Bikes: I love the incredible improvements we've seen in bike hardware during the life of this blog. I love the feeling when I ride, and how I feel after a ride. I love the stories my rides tell me (so I can tell them to you). And I love the different kinds of amazing experiences I still haven't experienced on bikes; there's still so much for me to try. I haven't tried cyclocross. Or bikepacking. Or track racing. Or recumbents. I've been in love with bikes for more than twenty years now, and I still am in many ways an absolute beginner.
I'm thankful for all the new experiences still ahead of me, and I'm thankful to you for taking the time to read my stories.
Happy Thanksgiving,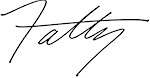 PS: I'd love to hear what you're thankful for.
PPS: I'll be taking the rest of this week off to be with my family and to work on my current secret project (which I hope to tell you about sometime soon).