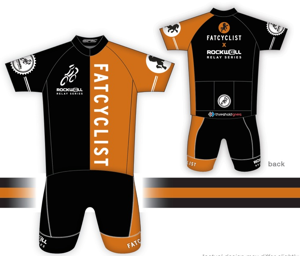 A Note From Fatty: If you want to score a free FatCyclist.com / Rockwell Jersey, today's the last day you can sign up for the Rockwell Relay. So get off the fence. Go sign up.
You'll have fun. I promise.  
And you'll also be a whole new kind of exhausted afterward. I promise that, too.
Another Note from Fatty: I won't be posting tomorrow; I'll be out of town. I hope to post something on Monday, though.
Susan's Book Is Almost Finished
I'm really happy to announce that Susan's novel — The Forgotten Gift – has been through editing and production; proofs are now at the printer. I'll be getting those next week, making whatever changes I catch, and then — in just a couple weeks — the book will be available to purchase. 
Hey, let me show you a little bit of what it's going to look like.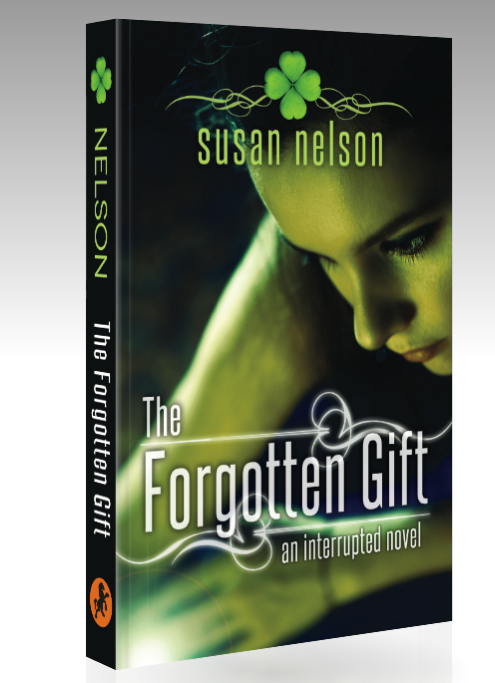 Front cover and spine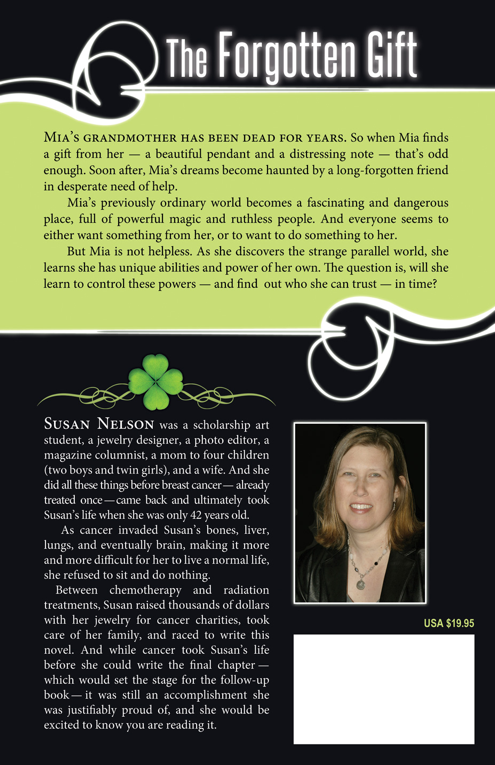 Back cover
And — just to tease you — here are a few pages from the middle of the first chapter.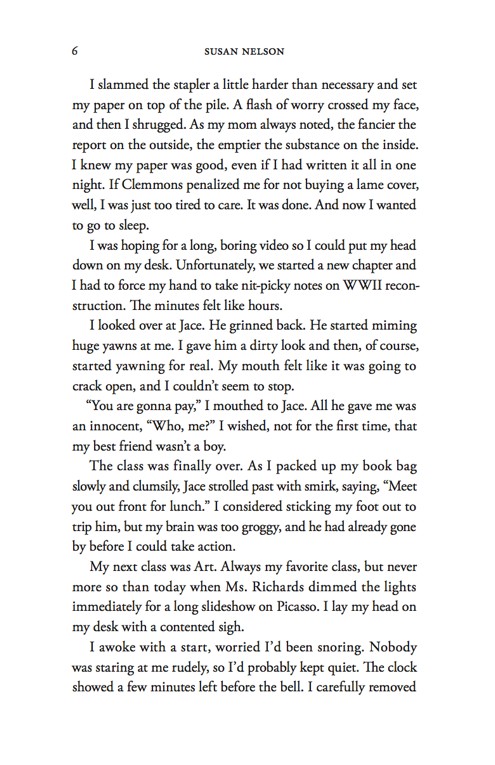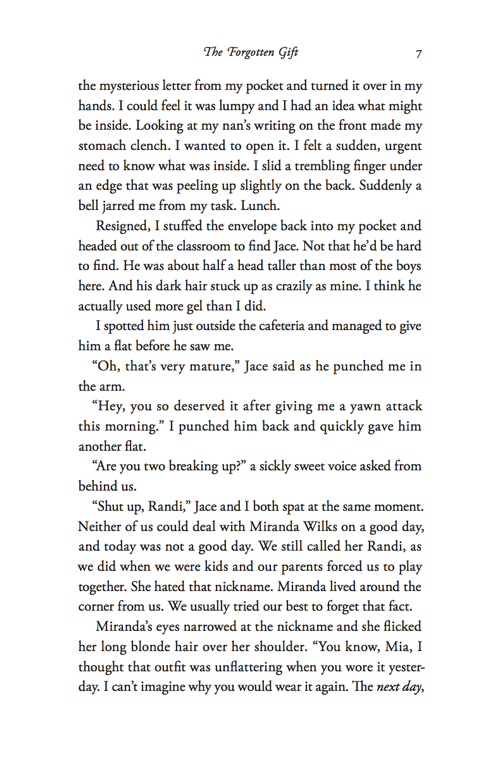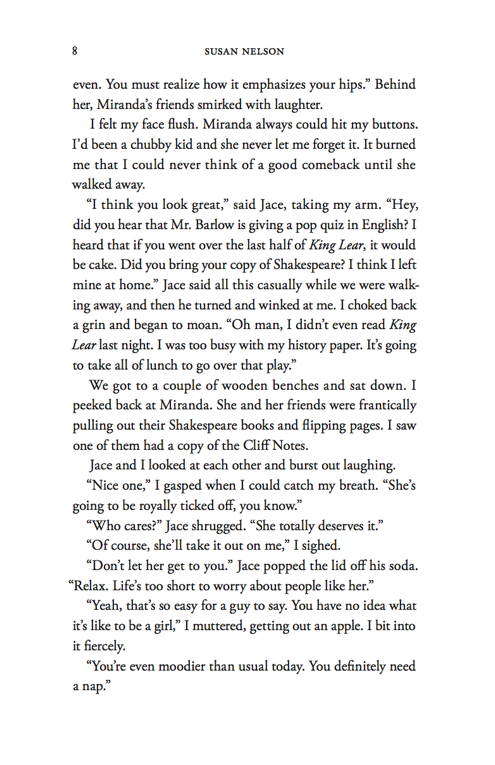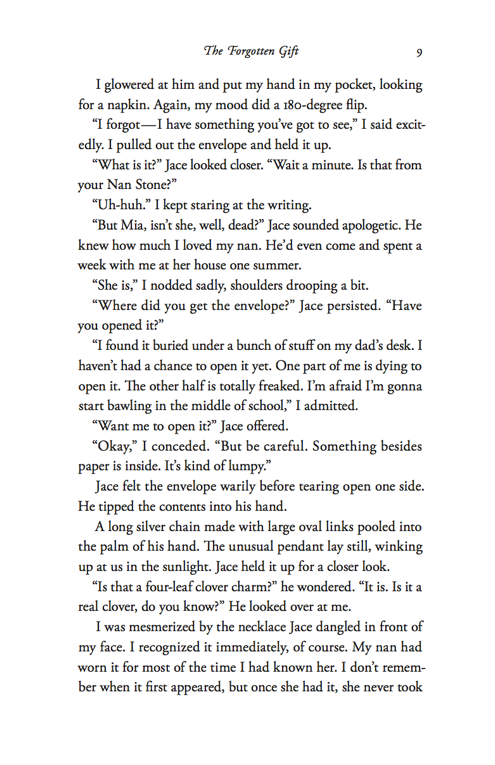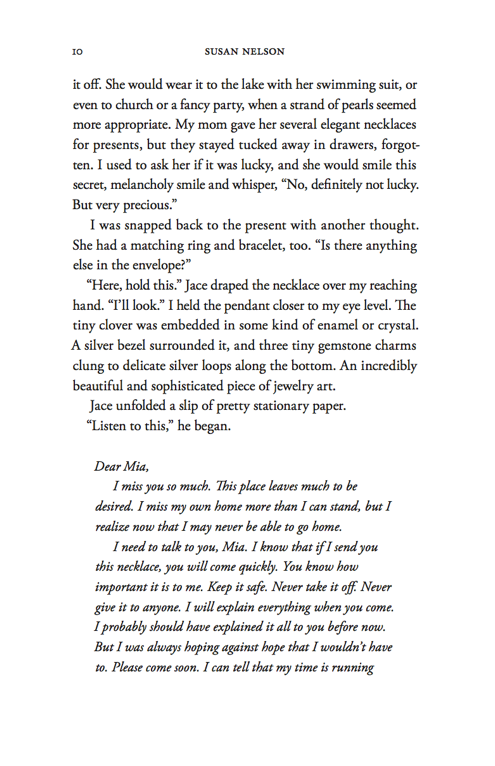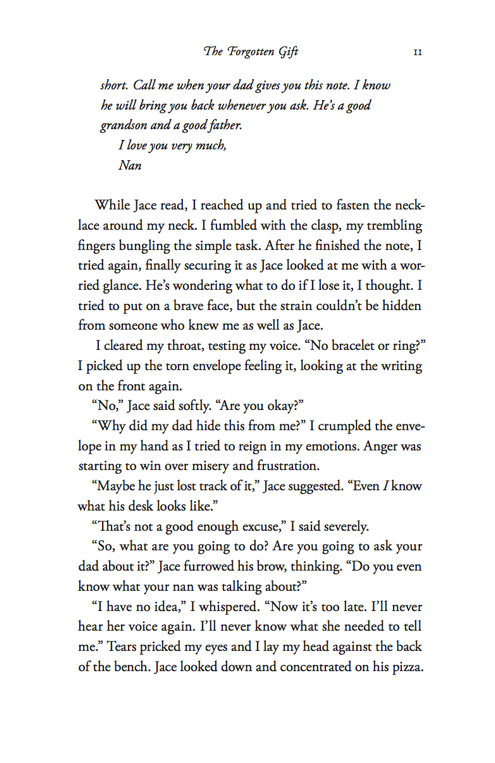 Okay, that's enough for now. You'll be able to read the rest soon.
I Need Your Help
I want a lot of people to buy and enjoy this book. And that means I need to get the word out. 
So.
If you are a reviewer or know a reviewer or you have a way to get the word out about this book, please email me. Use the subject line The Forgotten Gift so I can prioritize reading it over the exciting offers I get to go on cycling tours in North Korea (the touring company has left a comment to that post, by the way). 
Next, while I love each and every one of my own readers and would give all of you a totally not-awkward embrace if given the chance, well…a lot of you aren't the target audience, which would be pre-teen and teenage girls.
But I'm guessing that most of you know someone who is the target audience. So when you have a chance to buy this book, get one for yourself and maybe another for someone who will hopefully love it and spread the word to her friends.
In short, your assignment is to help spread the word, any way you can, including in ways I haven't thought of — because this is a little bit out of my realm of expertise. If you have an idea of how, let me know.  
Thank you.