A Note from Fatty: Today's 100 Miles of Nowhere race report comes from Chris S, who rode an absolutely insanely wonderfully ridiculous race. It brought me to tears, nearly, it was so crazy. He then wrote a fantastic series of haikus for his report. 
Somehow, he managed to be understated about it all, though.
So you may want to stick around for my postscript at the bottom of his report, where I do a few bonus screen captures from the Strava log of his ride.
100MoN: Winner of the 12,000+ Feet Through Kids Playing Basketball in the Ipswich Alps Division
Looping hill repeats
One hundred miles of nowhere
Twelve thousand foot climb.
Going slow uphill
Rider grinds standing pedals
Small moans mark hilltop.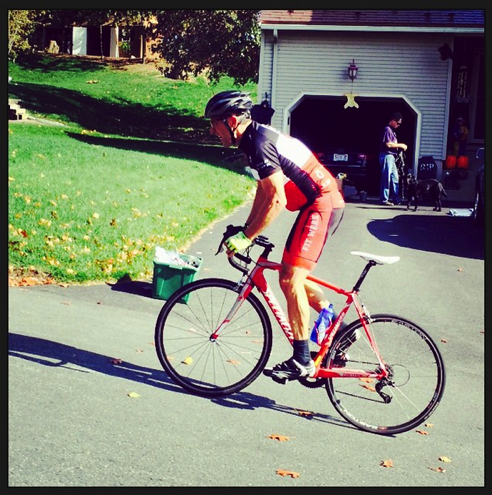 Kids play basketball
Territory being claimed
flying bike blocks shot.
Pass one raking man
Pass two putting leaves in bag
Pass three empty lawn
Mile seventy five
Urgency breaks the circle
I ride home to pee.
Endless loop ending
Part of suburban texture
They look sideways now.
PS From Fatty: Here are the Strava stats from Chris's ride: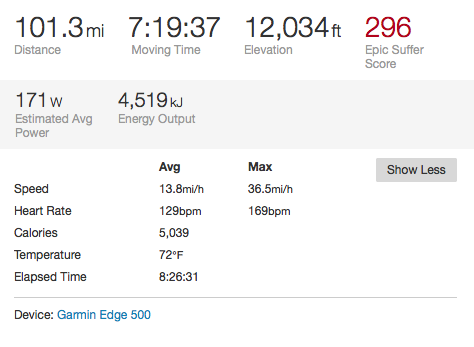 And here's what the elevation profile looks like: 

It's such a jagged profile that you almost can't see what's going on, at that resolution. Here's a closeup of a portion of just the first few miles of that elevation profile: 

What does this mean? It means Chris went up 97 feet, on one side of a neighborhood block, then down the other side of that block. More than 120 times. (Maybe he knows exactly how many times, but there's no way I'm going to try to count.)
Here's what his Strava breadcrumb around that block looks like: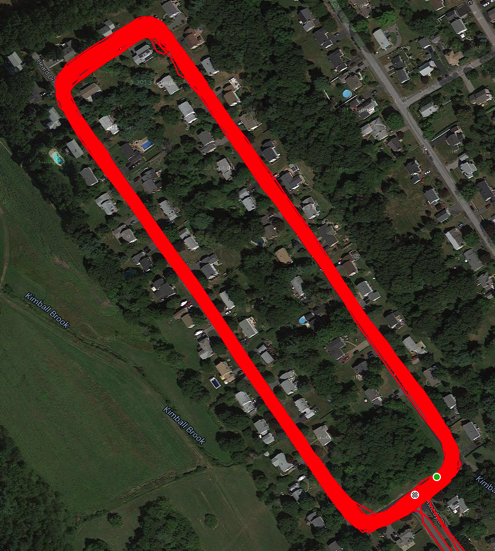 And just for fun, here's what a closeup of one corner of his ride looks like: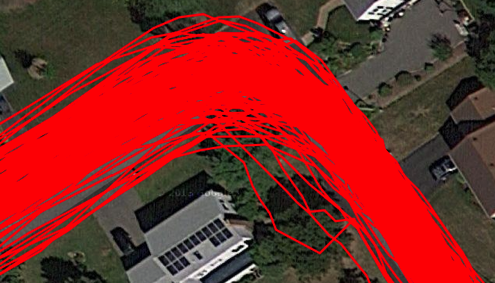 I tell you, Chris is a wonderful kind of crazy.