We were sitting at the beautiful Riviera Ristorante: Greg, Jeff, Levi, me. Each of us had ordered something from the specials the waiter had mentioned; they sounded that good.
Now we waited.
Now we strategized.
"What order should we ride in?" I asked. Then, partially answering my own question, I said, "Levi should obviously go first."
"Then you," said Jeff. "I go third."
"That sounds good," said Levi.
"OK, what next?" I asked. "What's our next tactic in our team strategy?" 
"Uh, go really fast?" Levi offered.
"And don't fall down or get lost?" Jeff added.
"Is that all we've got?" I asked. "That's the entirety of our strategy?"
"Hey, is that the new Apple Watch you're wearing" Levi replied. OK, so it wasn't really a reply. It was more just the next thing he said.
"Yes it is," I said. "Here, try it on and let's get your heart rate."
So here, for the record, is Levi's heart rate while waiting for dinner, immediately after an intense race strategy planning session: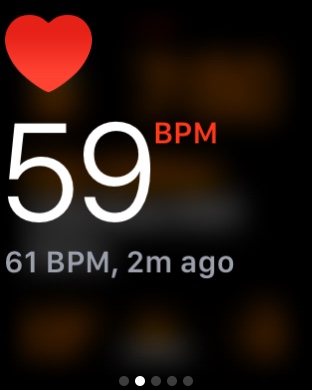 "My resting heart rate has never been very low," explained Levi.
For comparison, here's Greg's heart rate, taken six minutes later: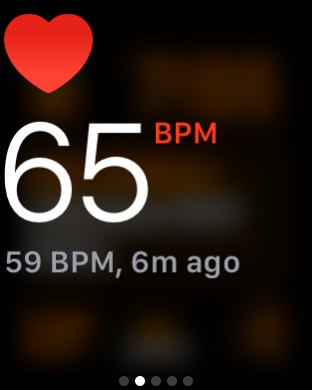 Oh, and because I know you're curious, here's mine, right now: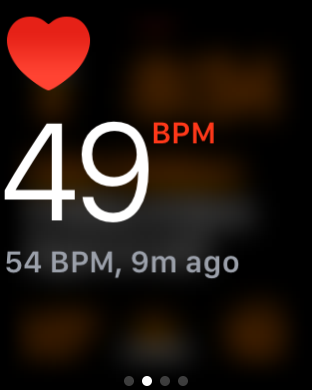 Evidently, I'm feeling pretty mellow as I type this (even mellower than I was feeling nine minutes ago, apparently).
Also, because I know you're interested in every little detail in my life, I had the ravioli.
Plans, Altered
All that was really left to do before heading off toward Boggs (I don't know why this forest is called "Boggs," but it really is; it's not just a silly nickname because of someone hilariously misspelled a forest that happened to contain a number of bogs) the next day was to go grocery shopping.
We just needed to decide whether to do that shopping the following morning, or take care of it that evening, after dinner.
For reasons that I shall never even attempt to understand, this was the most hotly-debated topic of the evening. Here, allow me to show you, via a pie chart: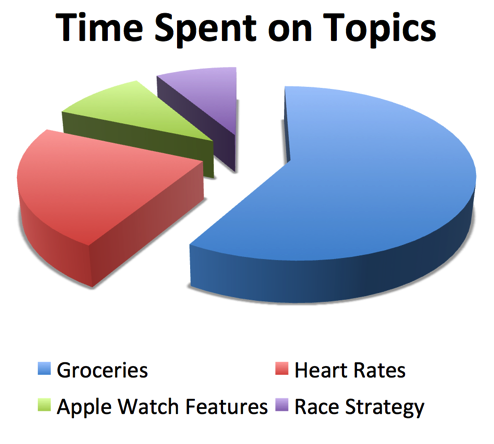 After considerable and intense discussion (which I stopped following after the first couple minutes, due to being happy to do whatever, whenever), we agreed that we would get together the following morning to do the grocery shopping.
At which point we parted ways, Greg giving Jeff and me a ride back to our hotel, Levi headed elsewhere.
Two minutes after we began driving, Levi had caught us at a red light.  "Let's do the shopping tonight," he shouted.
So we headed to a grocery store. One of those grocery stores that  specializes in products that are similar to products you might find at a regular grocery store, except they're marginally better for you and three times more expensive.
Guys Should Not Shop
The three of us (Greg, sensibly, wanted no part of this) got a grocery cart. We began walking up and down aisles, everyone too polite to actually put something in the cart, for fear it would meet the others' disapproval.
Ten minutes in, we had put in bananas. And nothing else.
It began to look like this could take a while.
Finally, I said it. "I'm afraid to shop with you, Levi. I'm afraid that the overlap between what I consider food and what you consider food is an empty set."
(No, I didn't actually use those words. Figuring out how to phrase it this way took me twenty minutes.)
"Get whatever you want. I'm going to get whatever I want," Levi replied. "One of the reasons I still ride every day is so I can eat how I like."
Relieved, I grabbed a jar of Creamy Jif peanut butter.
Levi recoiled. "You're not seriously going to get that, are you?"
I allowed that until now, I had in fact intended to get it.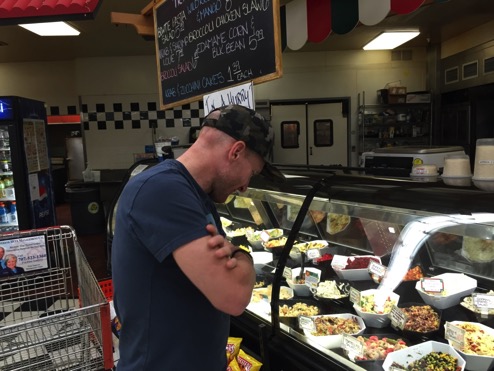 Levi warily regards a pasta salad.
"It's full of corn syrup!" Levi assured me, and we swapped the Jif out for a natural peanut butter, which remained unopened for the weekend.
Eventually, we bought chicken meatloaf (which was really good), enough water that we could each drink a gallon per hour for the entire eight-hour race, ten pounds of sliced turkey, five pounds of provolone, and some white bread. 
I consider the white bread my greatest victory. 
Oh, and I snuck in a jar of Nutella toward the end, too.
The Next Morning
"Jeff," I said, as we ate breakfast the next morning, "Now that Dad's not here, we need to re-grocerize."
"Yeah," said Jeff. 
Which is how we finally came to be in possession of a large bag of chocolate chip cookies, a twelve-pack of Coke Zero, another twelve-pack of Coke, and a four-pack of Starbucks Doubleshots.
Now we were ready to make the trek to Boggs.
Except I was far from ready. So far. So very very far. 
And in the next installment of this story, I'll explain why.