A Note from Fatty: A couple days ago I wrote a post called "How to Help a Loved One Starting Cancer Treatment ," and got phenomenally helpful and insightful response. Thanks to everyone who posted their thoughts. Based on this discussion, the blog 100 Pounds Ago did a post called "What to Do When You Have to Call 911 For a Loved One." It's very useful advice, and something that every caretaker should read.
A Matter of Some Urgency
Technically, it is not yet Autumn. But the mountains here — foolish, non-calendar-watching mountains! — seem to think it is. The colors are changing, and they're changing fast.
And the air is different. Even when it's hot outside — and it's still hot outside during the day — you don't feel like the sun is trying to wring every last drop of water out of you.
And today, for example, the temperature was not hot. Nor was it cold. It was perfect. For four hours, as I rode Pole Line Pass — a remarkable stretch of singletrack at 9,000 feet that has to be earned with about two hours of climbing — I never thought about the temperature.
You see, it rained two days ago, so the trail was perfect today. And the sky was blue. And there was just a hint of a breeze. And the temperature felt like it stayed at about 70 (fahrenheit, thankfully) the whole time.
Today was, in short, a perfect day for riding. I have photos: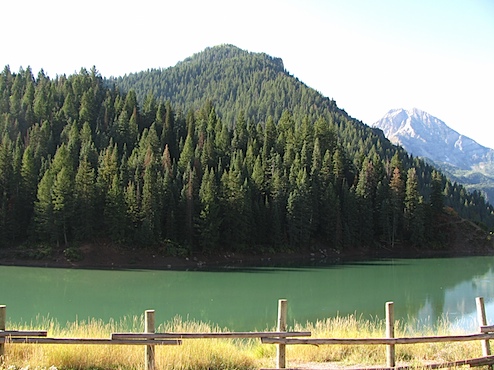 The trailhead is at Tibble Fork reservoir. This is about a fifteen minute drive from my house. You think I picked Alpine, Utah to live at random? Ha.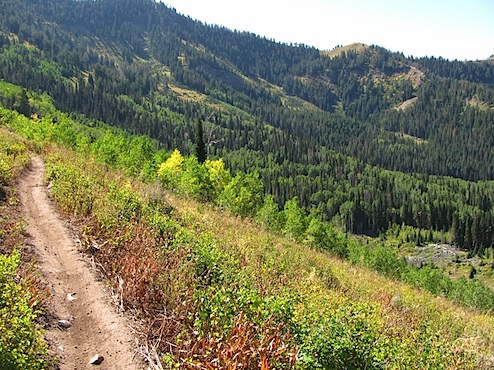 After dirt road climbing for several miles, you turn off onto the singletrack, and are immediately rewarded with this view. The leaves haven't really started changing in earnest up this high.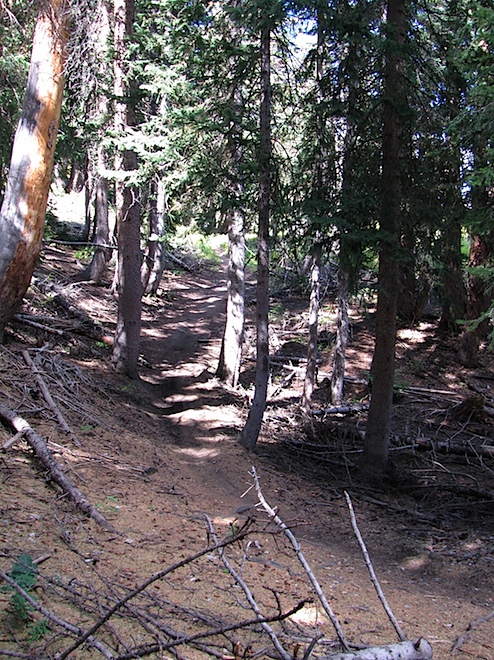 And then, from high mountain meadow, suddenly — wham — you're in forest singletrack. The transition is sudden, astonishing, and wonderful. I hereby proclaim that forest singletrack is my favorite kind of trail.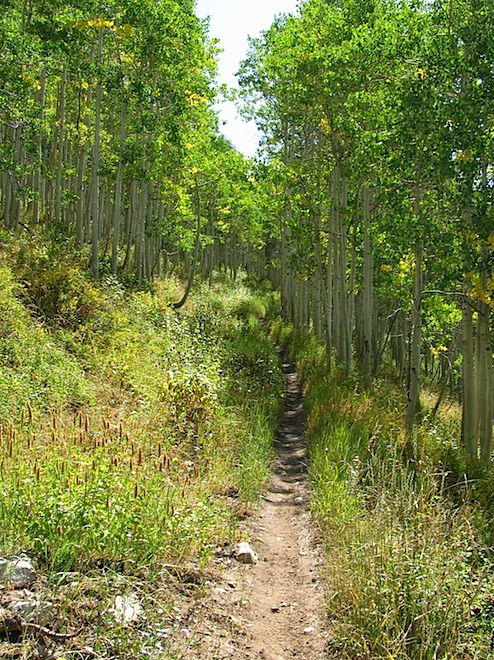 And then the trail takes you through a tunnel of aspen, just starting to turn yellow at the edges.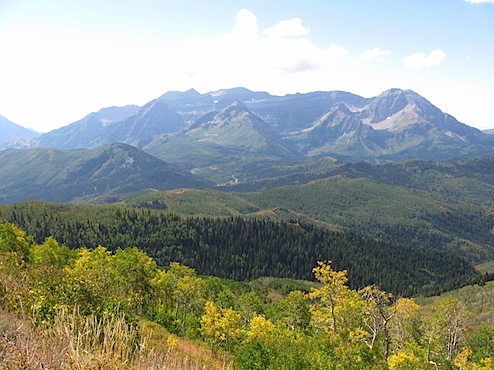 From time to time, the trail takes you around a corner, opening up to a vista that just stuns you into saying the obvious. "Wow," you say to yourself. "Those mountains are big."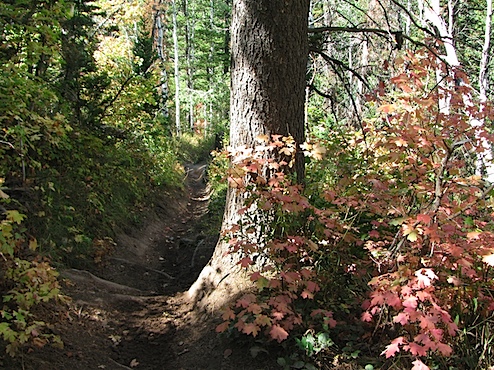 As the descent brings you back down toward the reservoir, the trees and undergrowth get thicker, and the red leaves start showing up in earnest.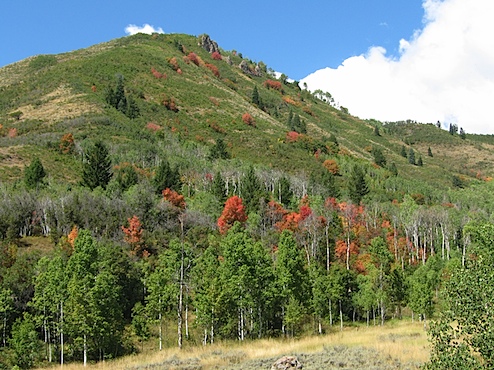 I love when the mountain is in the middle of the transition from green to red.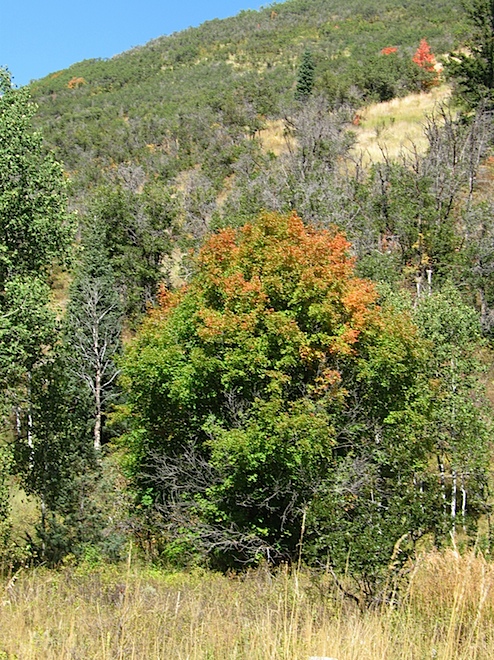 And I love even more seeing when an individual tree is in the middle of that transition.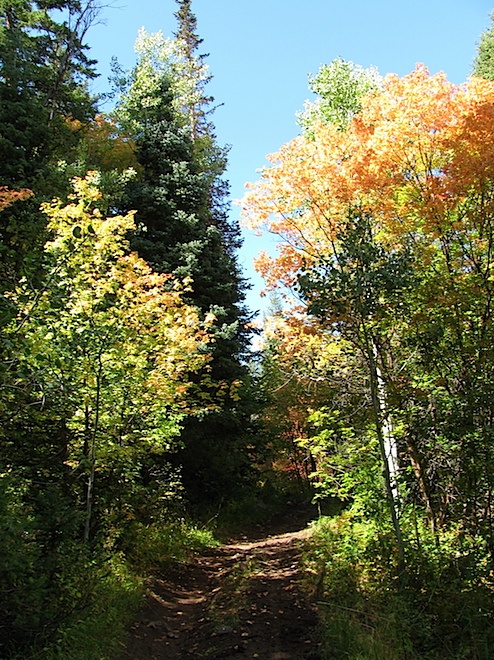 By the time you get back down to the reservoir, the color changes are really starting to ramp up. They'll be at their best in a week or two.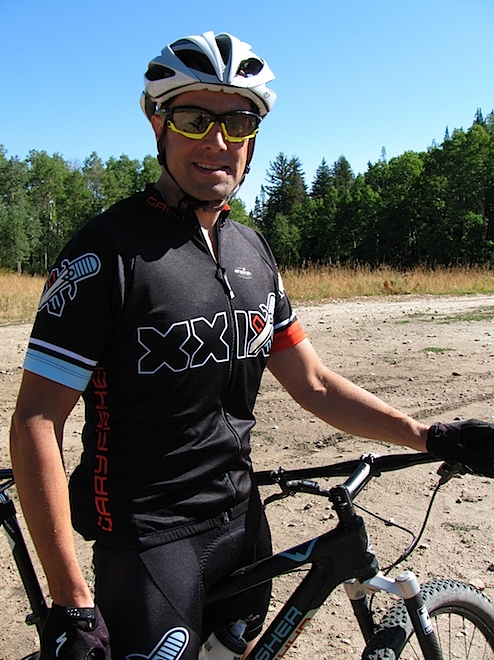 Then, after the ride, you get to feel smug about where you've just ridden and what you've just seen.
My point is this: If you live near or in the mountains, you probably have a trail not too different from Pole Line Pass — one that takes you through lots of different kinds of trails and trees. Now is the time to go ride that trail. Cancel appointments, take a vacation day, scramble the jets. There is no better time than early Autumn to be a mountain biker. You know this is true.
It is urgent you go ride, before it is too late.
And for those of you who don't live near the mountains, this is a really great time of year for you to envy those of us who do.