A Congratulatory Note from Fatty: HUGE props to Team Fatty Philly for winning the Team Time Trial award for the 2010 Philadelphia LiveStrong Challenge! And ultra-giant props to co-captain Philly Jenn for leading the charge. Is there a more awesome team captain anywhere? No. No there is not.
Fight Cancer, Win an Intense Spider 2
Let me make a few bold assertions here.
There is no bike company that is more thoroughly immersed in full suspension mountain biking than Intense Cycles.
No mountain bike company has more credibility in the full suspension arena than Intense Cycles.
If you've ever wanted a full suspension mountain bike and didn't check out Intense Cycles, you didn't do your homework.
So, yeah: Intense Cycles is pretty much synonymous with being able to ride over rocks, roots and ledges without touching your brakes.
And the Spider 2 is Intense Cycles' XC and lightweight trail bike. Check it out: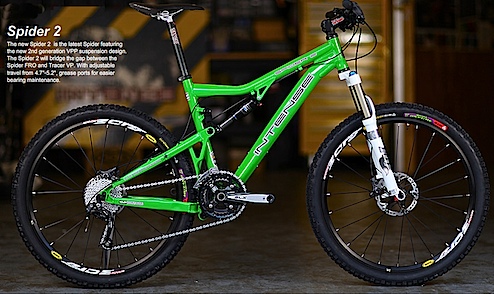 Cross-country? Definitely. All-mountain? Yep. Marathon? Sure.
The Spider 2 has the revolutionary VPP suspension platform that pedals better than any bike on the market, yet still soaks up bumps from tiny chatters to big hits.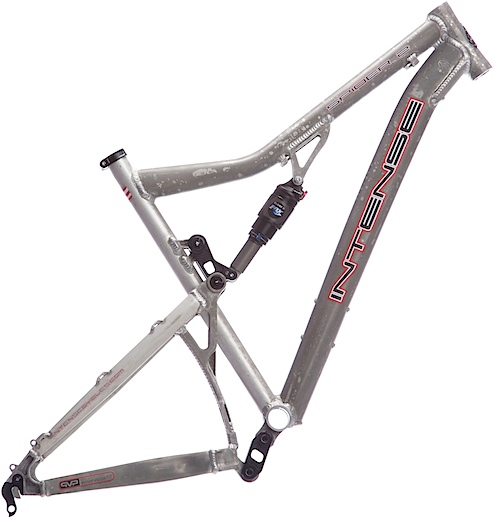 You know what you've got here? You've got one of the most desirable bikes you can buy.

Now, picture this bike, paired with top-of-the-line 2011 Shimano M980 Series XTR, from brakes to drivetrain to wheels. You can build it up with the super-light Race version … or the burlier trail version.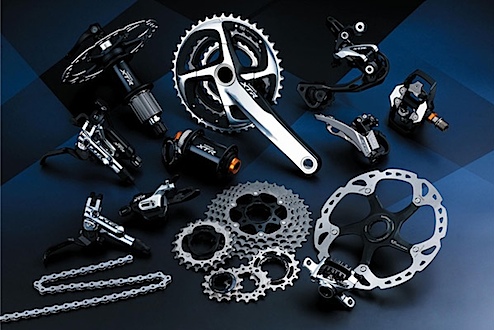 Which do you want to go with? It's your call. You can't go wrong either way, honestly…Just like XTR was designed for 2011 … It's rider tuned giving you the options to choose the right components for how you ride.
All of this is topped off with a 2011 Fox 32 Talas Fit Terralogic Fork with Kashima coating & PRO components for the stem, bar, and seatpost.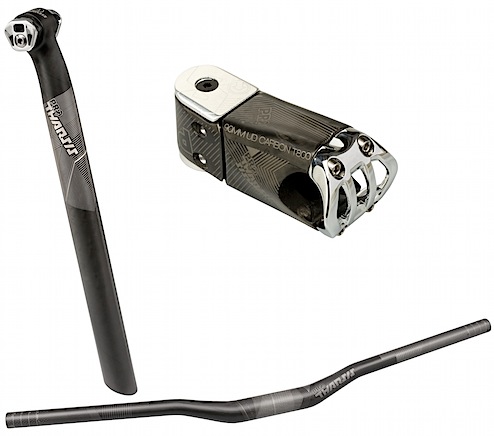 Oh my. We're starting to drool a little bit, aren't we?
Darn right we are.
You know how much this bike would cost, retail? More than $6000, that's how much. And it would be worth it.
Easily.
But Shimano and Intense Cycles are partnering to give one away, in the name of helping Team Fatty in our fight against cancer.
Fight Cancer, Win a Dream Mountain Bike
As those of you who have entered these contests before know, all proceeds of the Team Fatty raffles go straight to LiveStrong, because the work they're doing in helping people fight cancer made a big difference in Susan's life, my life, and in the lives of many others I've met.
In other words, whether you win the bike or not, you're doing something good and important.
So you can win in either of two ways:
Donate money to my LiveStrong Challenge page. For every $5 you donate at my LiveStrong Challenge page between now and Friday, August 27, you get a virtual ticket, which could be the winner of the Intense Cycles Spider 2, built up with 2011 Shimano M980 Series XTR. Click here to donate now.
Raise money in your own Team Fatty LiveStrong Challenge page. If you're a member of Team Fatty, every $5.00 you raise on your own LiveStrong Challenge since the beginning of this year through Friday, August 27 earns you a ticket, too. So — obviously — now's a great time for you to make a donation on your own page as well as to press friends and family to make a donation (You don't have to tell them that they're increasing your chances of winning a bike when they do). And if you aren't a member of Team Fatty, now's a great time for you to join and start raising money to fight cancer and win cool stuff for yourself.
By the way: if you win and live outside the US, we'll still cover shipping, but you're responsible for paying customs. Cool? Yeah, I thought so.
How Can You Join Team Fatty?
Luckily, it's really, really easy to join Team Fatty.
Click here to go to the Austin Team Fatty page.
Click the "Join Our Team" link.
Fill out the form. If you're not planning to attend the event, join the virtual challenge to avoid the $50 registration fee.
Start fundraising. You've got to raise a minimum of $250 to attend LiveStrong Challenge event.
Good Luck!
I love mountain biking, and I'm convinced that anyone who doesn't has never ridden a really great mountain bike.
And believe me, this is a really great mountain bike. And most importantly, I love that we're all doing this for one of the most important, unifying causes there is — fighting cancer.
Whether you win something or not, you're still doing something really great for a cause that affects every one of us.
Thanks, and good luck!