Friday is the last day of this contest. Yes, the one where, by donating multiples of $5 at my LiveStrong Challenge page, you get to select any of several popular models of Ibis bikes. Then pick up the bike and get it professionally fitted at SLC Bicycle Company. And then head out for some amazingly good riding right here in Utah, with me as your guide (scary).
Recently, I made the case for choosing the Ibis Mojo SL. And it was a good case indeed. If you're into mountain biking, you couldn't do much better (though if you're into hardtails, you should probably give the Ibis Tranny some serious consideration).
But you know, not everyone prefers dirt. Some cyclists love riding the road. And you know what? I'm one of those people. At least three days a week, on average, if you were to ask me whether I like road or mountain bike riding better, I'd choose road.
And in fact, at least 50% of the reason I picked the house I picked is its proximity to a very special road ride.
So today, let's talk about some ideas for road riding if you win, as well as the bike itself.
Meet the Ibis Silk SL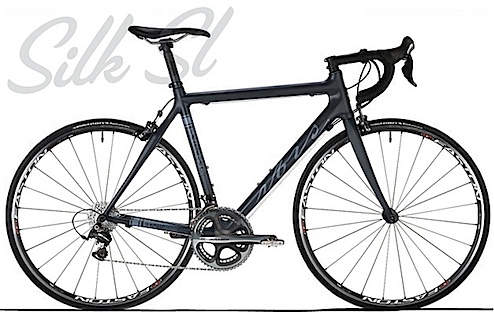 Your Ibis Silk SL starts with an amazing frame — a 2.2lb carbon beauty, available in either a clear matte finish or Siberian white — and then adds the amazing Shimano Dura-Ace component set, making this a full-on dream bike.
You will love this bike, and it will love you back. In short, the two of you will be in love, and will never want to be apart.
Let's Ride Local
Here's a little secret: my day job doesn't require that I live in Utah, and it for sure doesn't require that I live in Alpine, Utah.
I live here because I love it here. And one of the main reasons I love it here because of a nearby road called The Alpine Loop. I like that place so much that I did my 100 Miles of Nowhere on it this year.
It's a big, beautiful road, with incredible views of mountains, evergreens, and aspens as you go.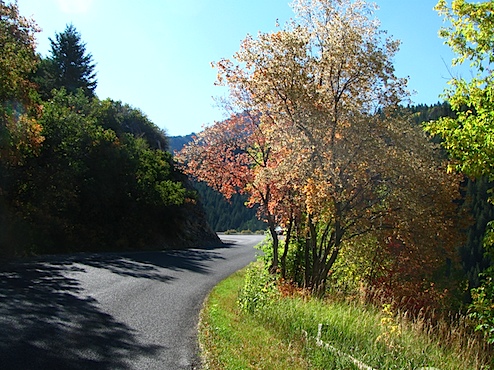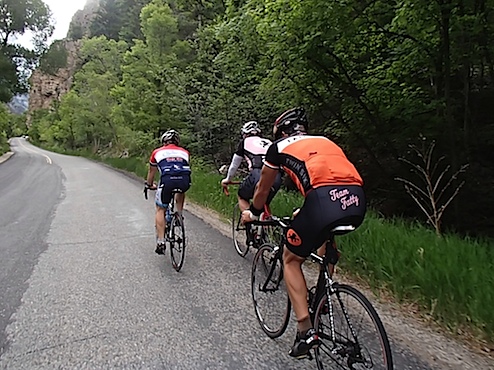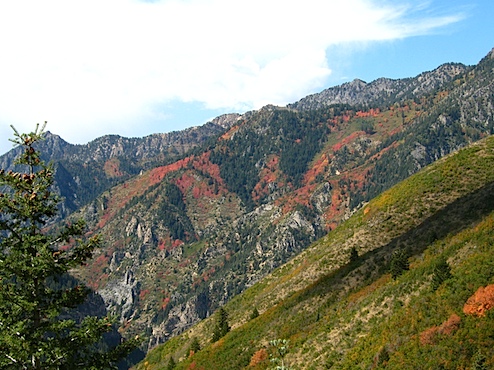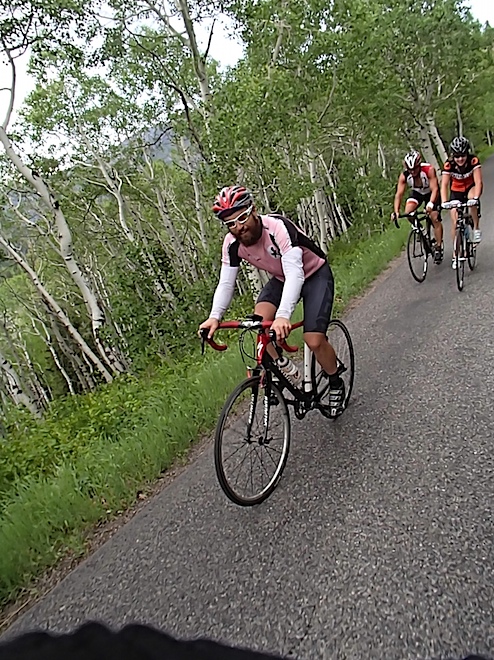 If I may, allow me to suggest you ride it during the early part of Autumn: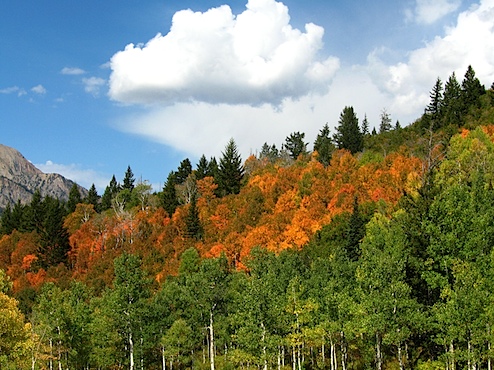 You'll climb around 3000 feet to get to the top, and it won't be easy. But once you get there, you get to choose whether to go back down the way you came, or head down to Cascade Springs, which is worth seeing on its own merits — its a series of beautiful, tiny waterfalls fed by an aquifer.
Of course, that big seven mile descent into Cascade Springs means you have to climb back out of it. Which is either awesome or awful, depending on your own point of view.
On the way, there's a fair chance you'll see moose lounging about: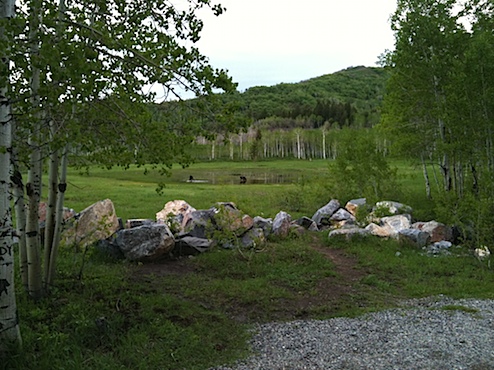 Or, you know, we could go down the other side of the Alpine Loop — the Sundance side — which is just as beautiful and even more curvy and twisty. Really, just an awesome descent on a beautiful mountain road.
And if the Alpine loop doesn't satisfy your road-riding-in-the-mountains itch, we can go do Nebo.
Or, if all this sounds like a little too much, we'll just gather up the twins and go riding on the Provo River Trail: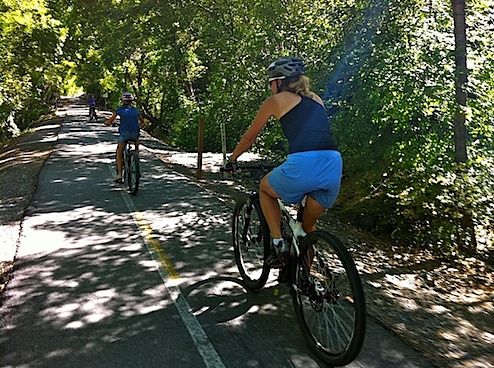 Regardless, I'll probably want to make you finish the ride (time of year permitting) by trying out the sliding rock, about a mile from my house: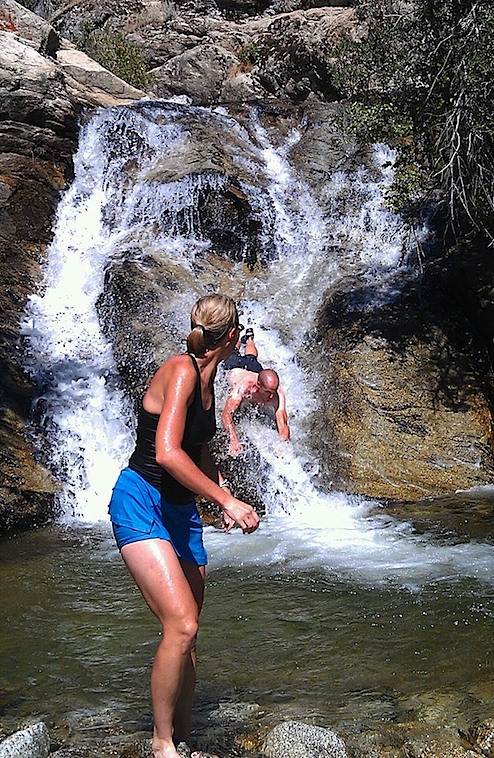 Don't worry, I won't make you go down head first (but I will use peer pressure techniques to try to get you to).
Not Local?
If the Alpine Loop and the Nebo Loop don't sound exotic enough for you, we can head out toward Moab, and ride in the Canyonlands. I've never actually done that before, but have always wanted to, and this would be a pretty awesome excuse.
Or — and I know this is breaking the rules because we wouldn't be in Utah anymore, but we'd be pretty close — we could go to Grand Junction, CO and ride across the Colorado National Monument: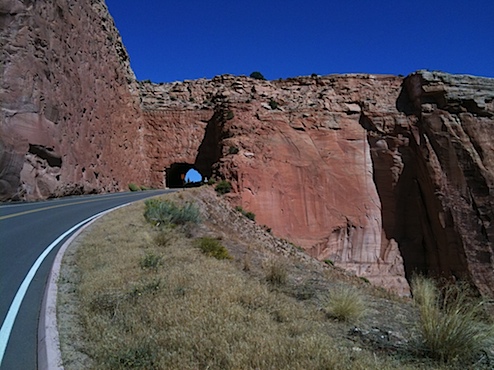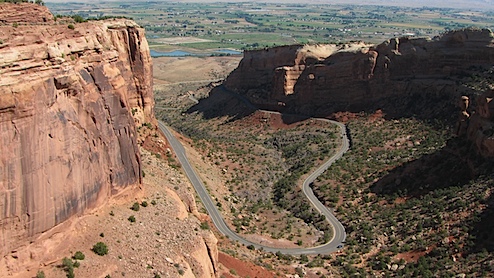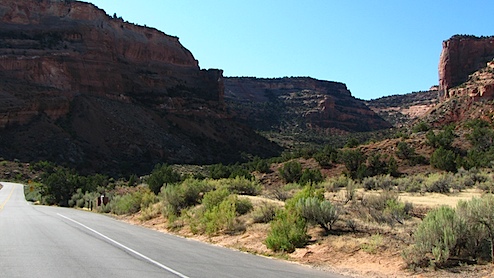 I've talked about riding this road before. Believe me when I say the stunning scenery is almost matched by the perfection of the pavement.
If I hadn't already ridden this road, I would be wondering why I hadn't.
I Believe I Have Made My Point
So I think I've made a pretty good case for riding your road bike in my neck of the woods. And if you win this contest, that's an option you can consider. And consider well.
Road or MTB? It won't be an easy decision.
But you won't win if you don't donate by Friday. And your donation will help LiveStrong continue it's amazing work toward the fight against cancer.
So if you haven't done so — and hey, maybe even if you already have — go and donate some multiple of $5.00.
You might win an awesome bike with incredible componentry, a custom fitting, and a great biking trip customized for what you like to do.
And you'll for sure be doing a good thing.