Originally there were big plans for a peleton of cyclists on trainers at Portland Head Light, but as the day loomed near, fewer and fewer people shared my deranged enthusiasm for riding a 100 miles to Nowhere. The coming monsoon was the coup de grâce. I was suddenly alone and looking at 100 miles in the pouring rain. My friend is the proprietor of a favorite coffee shop of mine, and graciously offered a spot under his roof and the promise of free caffienation. Not quite as picturesque, but certainly drier with quick access to a paninni and gelato, if needed.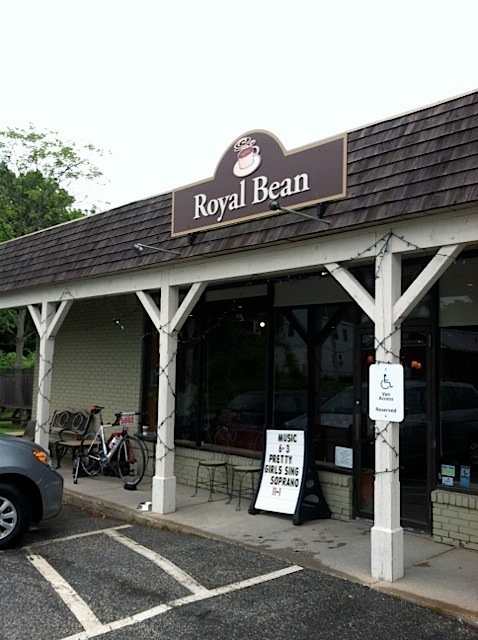 The public space gave me an opportunity to while away the miles talking to people about Camp Kesem, Livestrong, TwinSix and Fatcyclist.com.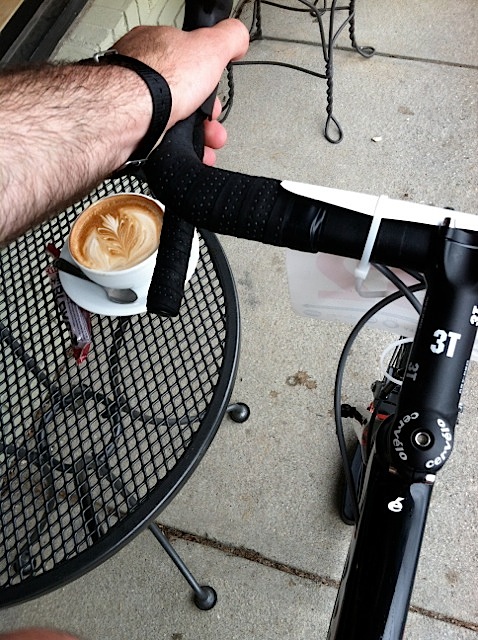 I found myself wishing I could have a small table when riding on the road. Far more convenient than stuffing everything in my jersey pockets.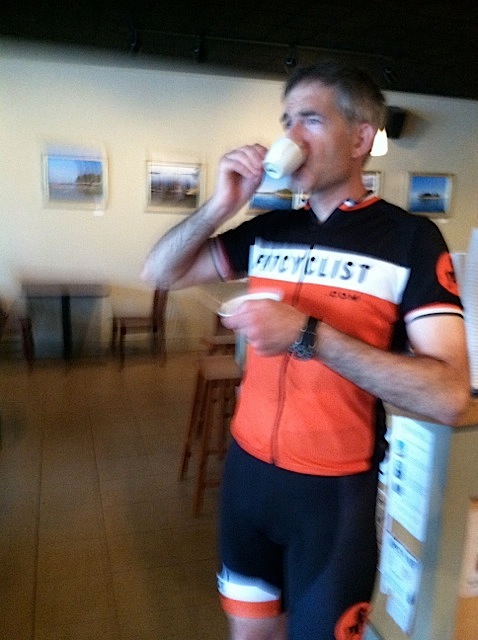 Coming in for the 75-mile rest stop.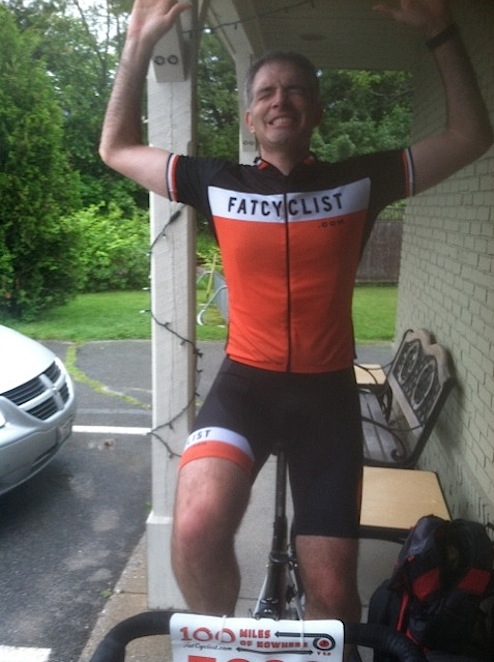 I take my division by half a wheel. Epic.
The final tally, plus cool-down.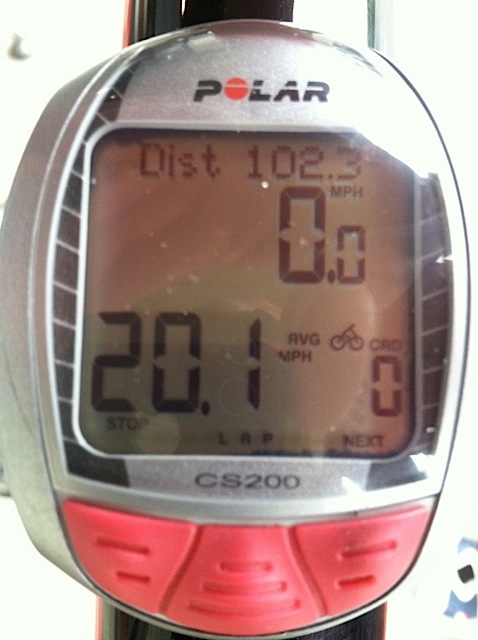 Well that's it from here. Thanks for the inspired lunacy!