You're going to have to excuse me for the tone — gushy — in today's post. I simply cannot help myself and don't intend to try. Cuz here's the thing: I'm a total Rebecca Rusch Fanboy.
Every year for the past four years (including seeing her cross the finish line the year I crashed out) I've watched and been inspired by Reba's incredible wins at the Leadville 100. Cheering her on as she flies down the Columbine road as I struggle up it. 
And then, more recently, I've gotten to know her a little better, at Levi's GranFondo this past summer. I really like the way Rebecca is willing to jump in and make a difference — whether it's promoting women's cycling with her Gold Rusch tour, helping raise money for good causes with my silly fundraisers, or spreading the word about World Bicycle Relief:
Racers like Rebecca — strong, smart, and community-minded — are exactly the kind of role models cycling needs. 
So obviously, I was incredibly excited when Rebecca said she wanted to contribute a grand prize in my Grand Slam 2 for Zambia fundraiser, which she announced yesterday in our chat. You can watch that below, or over at SpreeCast. (Rebecca's part of the interview starts at 38:00, though I highly recommend watching the entire thing.)
So now, let's talk a little bit about what that prize is.
Rebecca's Private Idaho
Rebecca's Private Idaho (September 1, 2013) could maybe be best described as GranFondo meets gravel grinder. It's 100 miles of timed — but not raced — beautiful backcountry riding. The purpose of this event will be to raise money for both World Bicycle Relief and the local IMBA chapter: Wood River Bicycle Coalition. 
The course will be out-and-back, which means that no matter where you wind up in the pack, you'll still see everyone on the ride (which is one of my favorite things about the Leadville 100). 
The event is going to be awesomely supported, including, quite possibly, an on-course baked potato bar. Which could quite possibly be the most awesome aid station in the history of ever.
And while details are still being worked out on this, some riders will get the opportunity to take on the WBR challenge, where if they do the ride on a WBR Buffalo bike (the bombproof 45 pound singlespeed bikes World Bicycle relief distributes in Africa), you'll get a special award. (I'd like to go on record as being the first person to accept this challenge, by the way.)
Since this will be the first year of the event, Rebecca wants to get it just right and will be keeping it small. It'll be an invitation-only event, with just a few hundred of her best friends and VIP types (E.g., Tom Ritchey, Kristin Armstrong, Patrick Dempsey, Levi Leipheimer, The Specialized-Lululemon pro women's road team, The Hammer, me) from the bicycle community.  
In 2014, Rebecca will be scaling this event up and opening it to the public, but only a select few will get to say they were there when it all began.
Including — if you win this prize — you. 
That's right, as the newest Grand Slam 2 prize, Rebecca's donating airfare, hotel and entry into the event.
So how do you enter? The same way you win all of the prizes in The Grand Slam for Zambia: by making a donation. Every $5 you donate gets you a chance, and any donation over $134 — the cost of getting a bicycle into the hands of a student in Africa and changing her life for the better forever — gets you bonus chances.
So if this — or if any of the prizes in the list — appeal to you, click here to make a donation now. Your money gets doubled, you're making a huge difference in someone's life, and you just might win an incredibly cool trip to go on an incredible ride set up by an incredible person.
What the Ride Looks Like
At a hundred miles and with 7000 feet of climbing, Rebecca's Private Idaho is going to be a challenging ride. But the view is going to be so worth it. Here are a few pictures Rebecca captured while she was scouting out the course.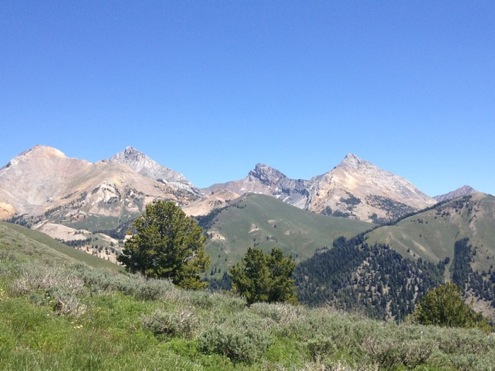 The Pioneer Mountains. The riders will see these peaks from the other side.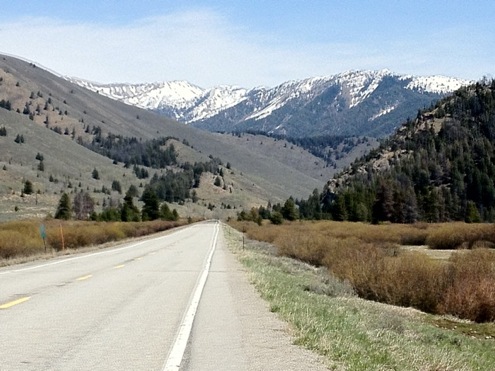 Trail Creek Road, heading out of town on course and into the mountains.
Copper Basin in the middle of the course.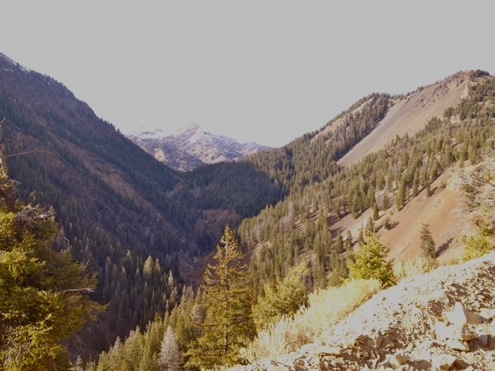 Top of Trail Creek Summit.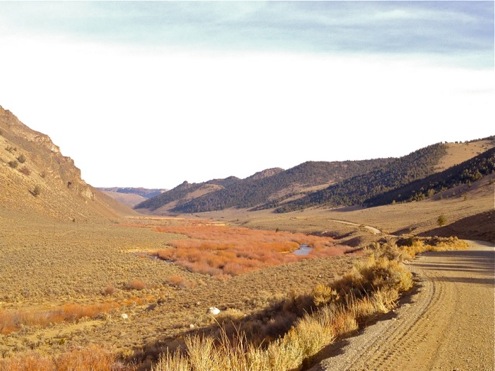 Backside of Trail Creek Summit and dropping into Copper Basin.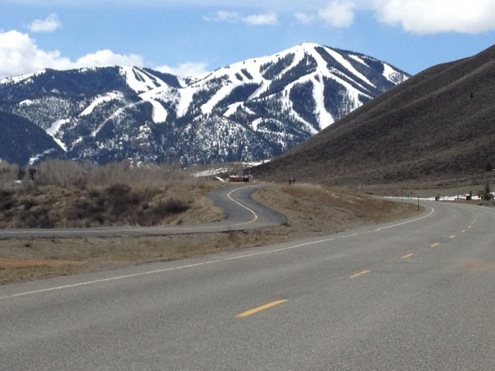 Trail Creek Road on the return. This is the view of Sun Valley ski resort that will welcome you back to the finish.
This looks like an epic, beautiful day in the mountains. I'm stoked to try it out — and if you're one of the drawing winners and choose this prize, I think you'll love being able to say you were there right from the beginning of this amazing event.