A Note from Fatty: After reading this report, why not check out another by The Self-Righteous Cyclist? Click here.
100 Miles of Nowhere Race Report: Winner of the 64 Times Across the 64th Parallel Category
by Gary Cooper
Delta Junction, the small town my wife and I call home, is at the end of the Alaska Highway, in the interior of Alaska. By many people's standards it is in the middle of nowhere. With a limited amount of paved roads to choose from, I decided to ride a 2.5-mile out and back section of a nearby road that joins the Alaska Highway at milepost 1415. The official end of the Alaska Highway is milepost 1422. I considered riding the additional mile to the Alaska Highway, but that might be considered as going "somewhere" and I wanted to be sure that I was riding 100 miles to "nowhere."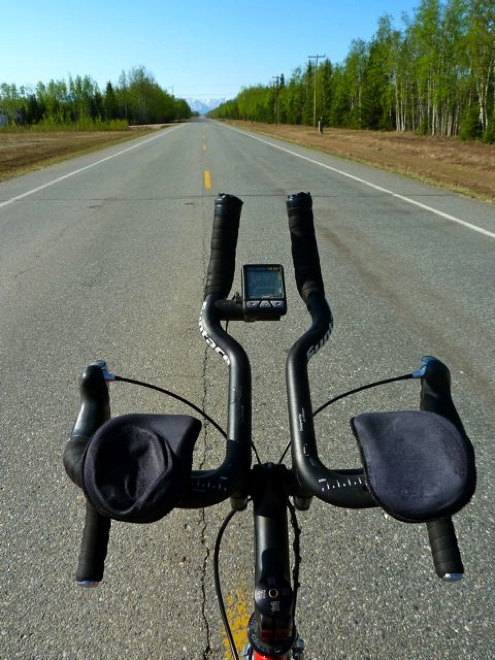 The road ahead on the day of the ride
I would travel north – south and cross over the 64th parallel, which is 177 miles south of the Arctic Circle. By riding the five-mile round trip twenty times over the 64th parallel, I would go over and back 40 times.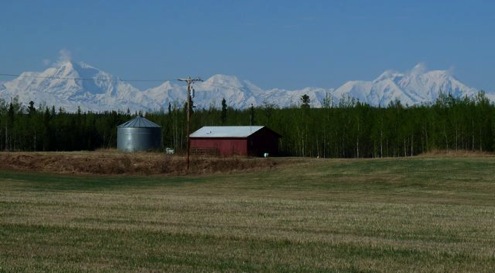 Looking southwest to the Alaska Range along the route
I decided to take a short off-the-bike refueling break every 5 laps (25 miles) but before each break I would do an additional 3 loops at the marker I placed at latitude 64.000. By doing the additional twelve loops I would cross the 64th parallel 64 times.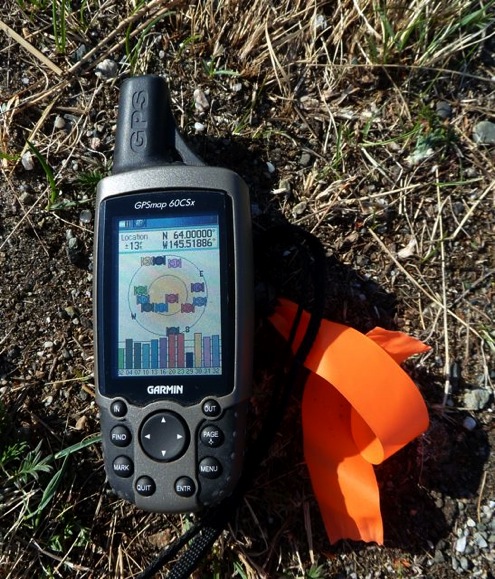 Latitude 64.00000
I started riding about 9:30AM and finished around 4:30, with a riding time of 6:08:24. The high temperature of the day was 80 degrees and there was a west wind blowing at 15 mph the last four hours of the ride.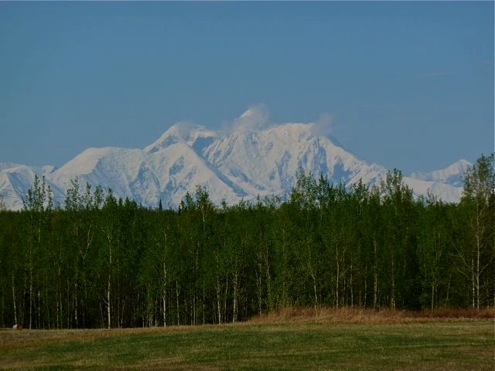 Mt. Hayes from the ride route
The day went off with out a hitch with my wife and several friends stopping by to cheer me on through out the day. Hopefully I successfully secured a top spot in the category for the number of crossings of the 64th parallel in one day by a 60-year-old.
Many thanks to Fatty for spearheading this great fundraising event, all the sponsors for the fantastic gifts, and the helpful folks at Twin Six.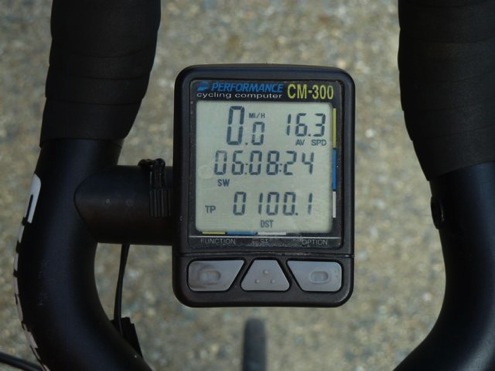 PS from Fatty: It is my hope that Gary will do this exact ride again in four years…when he is 64.