A "Something to Listen To During the Weekend" Note from Fatty: The new episode of the Paceline is out! Find and subscribe on iTunes, or listen to it here:
We talk about How to Ride the Correct Speed, about a cyclist who got bullied by a cop, stayed cool, and won in the end, fought the law and oh-so-much more. It's a fun episode. More details at Red Kite Prayer.
A Note About Today's Guest 100 Miles of Nowhere Post: This fantastic story of someone who took the idea of 100 Miles of Nowhere and made it into a fantastic, fun, fundraising group ride comes to you courtesy of Lorie of the Care Free blog, where this was originally published. It's awesome. Enjoy!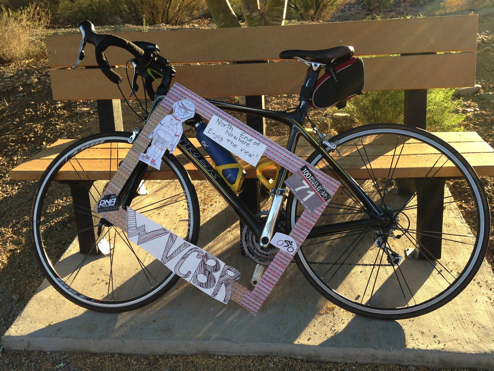 When I signed up this year,  I never intended to ride.  I've only been riding for 3 years. I can't ride a century or even half a century. I just thought Camp Kesem was a fun cause to support. 
But I started thinking that I could ride part of it,  or maybe I could get a couple of friends to ride 33.3 miles so our combined miles would total the 100 mile.  But if I could do that, maybe I could be brave enough to ask the bike club I ride with to join me.  So 33 miles of nowhere event was born…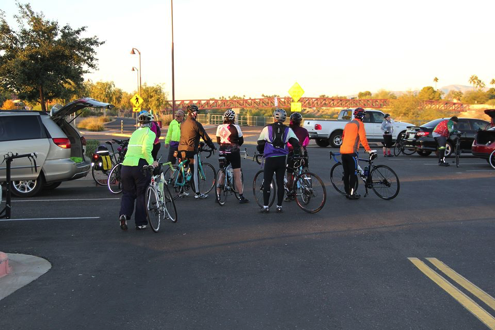 To my amazement when I posted the event, people actually signed up.  Even more surprising,  people showed up. and then rode.  Up and down, then up and down a path for a great cause.  It seems cyclist are by nature really attracted to free stuff and great causes.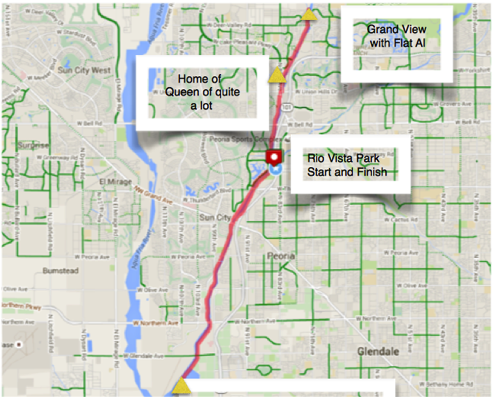 We chose a really intense route.  Okay, maybe more casual – ride north then south, then north again  then little a south to the end.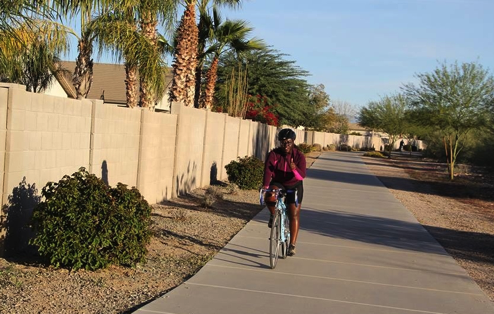 The city of Peoria has been kind enough to build a great canal bike path.  Almost 20 miles of cement trail without a single car.  The only problem is that it does not actually go anywhere.  The northern end just drops into the desert and southern end turns into gravel – maybe not the most impressive route but perfect for what we needed.  

The riders did amazing, working their way through the route's challenges.  long bridges, sharp hairpin turns…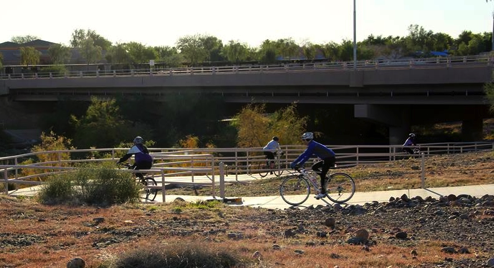 …and those steep climbs were no match for our cyclists.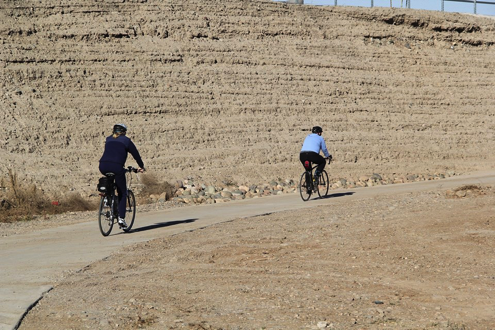 Our expert cyclist took advantage of the long stretches to show off their mad drafting skills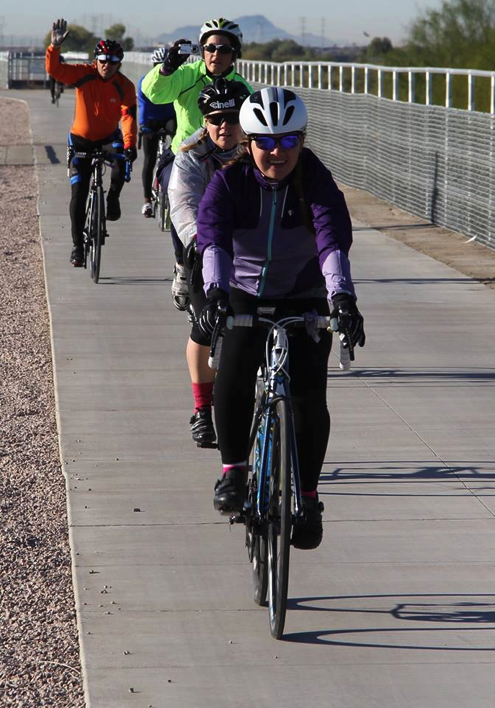 While others just needed a few moment to figure out life.   How many cyclist does it take to … sort of thing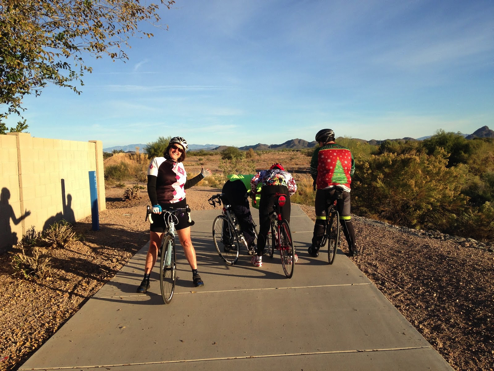 North End of Nowhere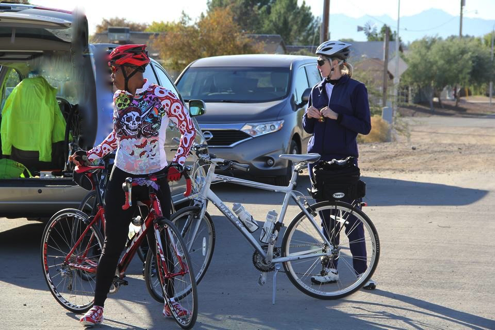 These fierce ladies did amazing reaching their personal goals for the day. Neither had ridden 33 miles before the event.  I hear one celebrated her birthday by exceeding the required 33 miles and actually rode 50!  Woot Woot!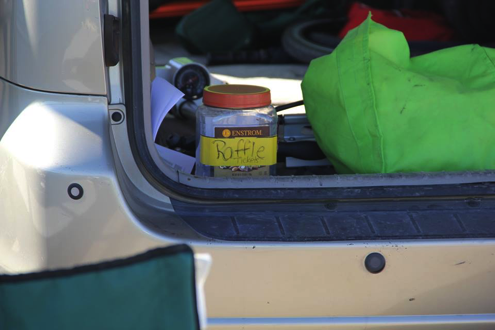 To add a little fun to the day . We created a very high tech 100 MON raffle – come back with pictures of local celebrities to receive  a chance at winning cool  100 MON  stuff…. Not very fancy but it worked.
Our celebrity sightings included Swiss royalty, she came in her finest attire to cheer on the riders!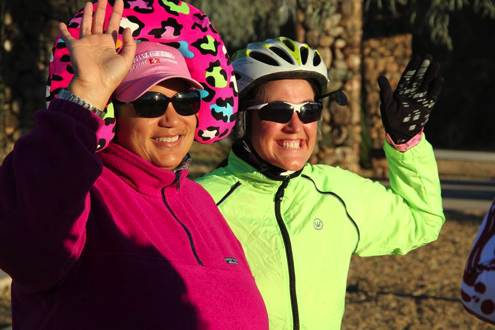 Lots of riders enjoyed getting a pic with the less famous but notorious Flat Al and our great sponsors!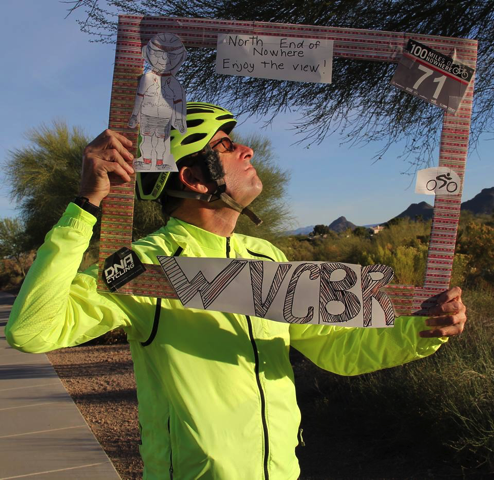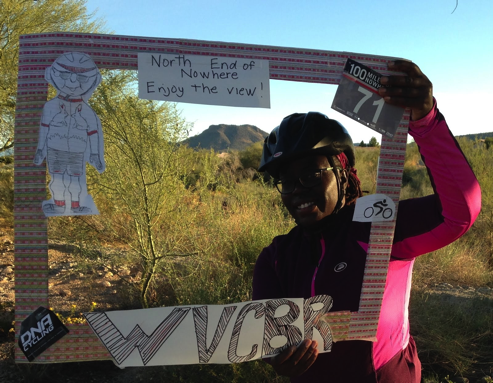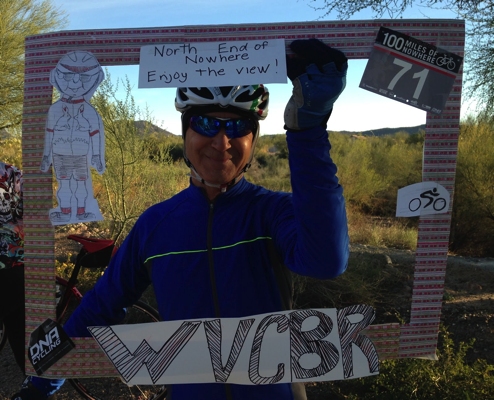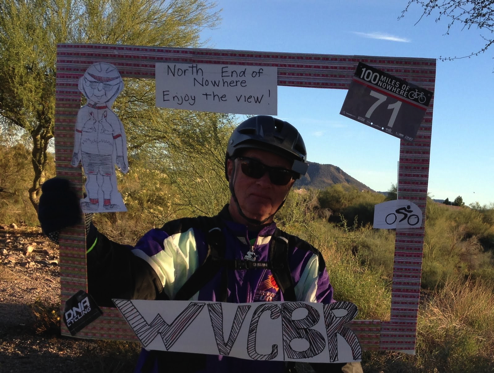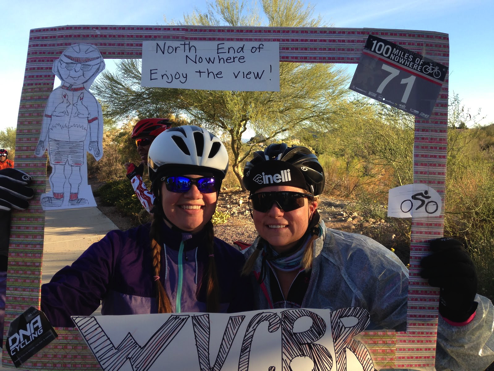 At the south end of the route the riders were treated to a day at Al's Flat tire and bike shop. Where anyone could  learn to change a tire,  ask questions about their bike, or get a chance to ride a fat bike….   Good times good times,    Although I think there may have been a few donations made to the homeless guy…..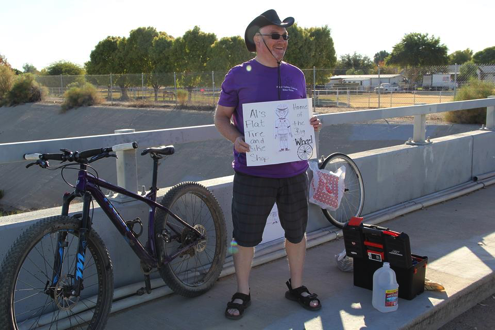 The words of wisdom and encouragement left along the way…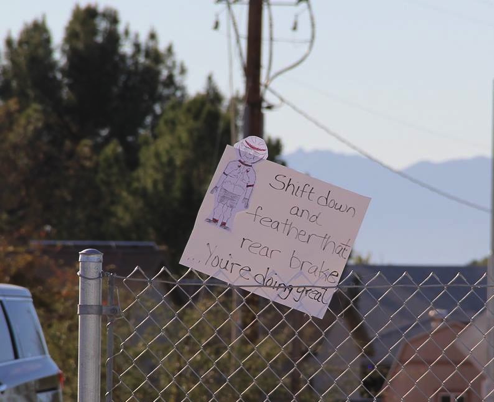 … was just what we needed to finish the day!!
West Valley Casual Bike Group is just a Meetup group. But it has provided lots of  people with a shame free way to start cycling,  heaps of  rides that challenge and increase skills. And has produced a community for people who just like to ride bikes.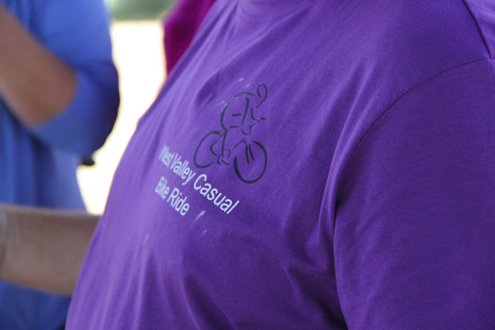 I am so proud of our event results:   500+ miles were ridden, 2 very large boxes of pastries were consumed, 15 item including 100MON items were raffled off, and many cyclist donated directly to Camp Kesem!!!   Great job!!!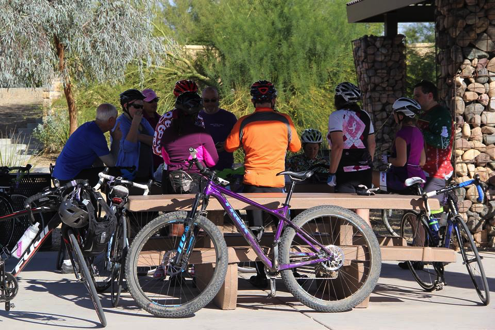 33.3 miles to Nowhere 2015!!!!