A "Thanks, And There's Still Fat Cyclist Gear Available" Note from Fatty: I'm incredibly thankful to all my readers who responded to my March 8 post by buying FatCyclist gear. At this point, a lot of it's sold out (the hoodies, long-sleeve jerseys, and arm warmers are all gone, for example), but there is still quite a bit available — some in a few sizes, some in most sizes. Here's what's still around:
Remember the free shipping (in the US) on all of this still stands, and if you buy at least $100, I'll toss in a t-shirt (if there's a size match to what you're buying) or a cycling cap for free. 
Talking With WORLD CHAMPION 24-Hour Solo Racer Madeline Bemis
On New Year's Day of 2016, I posted a conversation I had with Madeline Bemis, a 17-year-old with a dream of racing in the 24-hour world championships in New Zealand. If you haven't listened to it, stop. Before you listen to this episode of the FattyCast, you've got to listen to the first chat I had with Madeline.

Anyway, a lot of people, including FatCyclist.com readers, got behind Madeline's dream, getting her to her fundraising goal and to the starting line. 
Now Madeline's back, and this high school world champion has an awesome story to tell.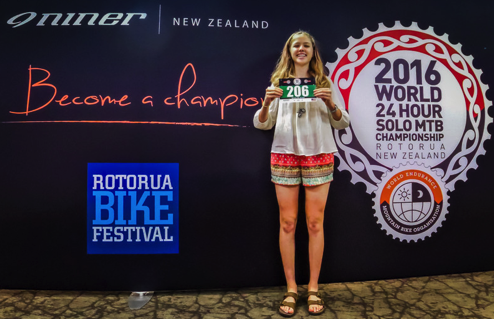 You should definitely not miss this episode of The FattyCast, on iTunes, Stitcher, FattyCast.com, or on my fattycast.com/rss feed.
Or just listen / download it here:
And while you're listening, be sure to read Madeline's race writeup, and to check out the cool video of the event.