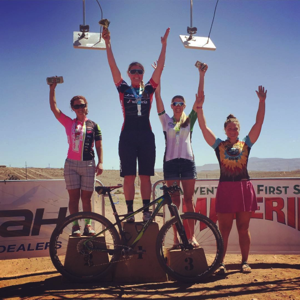 Erica Tingey is probably the most human, normal person I've ever interviewed for the FattyCast.
Except she drinks bone broth.
And she rides no-handed on her rollers while doing the robot dance to entertain her son.
And she lays down a flat-out monstrous 293 watts of power in her most recent FTP test.
All in spite of the fact that she just took a year off her pro cycling career with Jamis, battling sickness and depression. 
A great conversation with a pro cyclist who's both human and superhuman: yup, it must be Erica Tingey on the FattyCast.
Find it on ITunes, use the fattycast.com/RSS feed, download it directly, or listen here:
Show Links