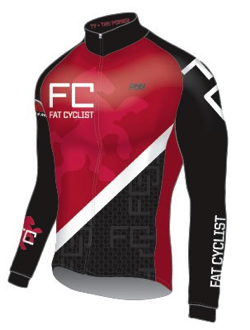 A "Don't Forget to Buy a Jersey" Note from Fatty: The 2015 Fat Cyclist gear pre-order is in full swing. But this isn't just a pre-order. No indeed. This is a full-on awesome way for you to make a huge difference in people's lives, because 50% of the proceeds of everything in this pre-order is going to World Bicycle Relief.
Yes, that's right, you're simultaneously getting some outrageously nice, Italian-made cycling clothes and you're making it possible for a child in Africa to get to school, get water, and improve her job opportunities.
That's pretty darned cool.
Click here for details on all the gear, or click here to go right to my gear catalog.
Karma
Like I do about thirty thousand times per day, I was checking my phone, deleting email that I had no intention of reading.
This email consists mostly of press releases about Kickstarters for revolutionary bike products, inquiries about advertising on the site, and pitches for "guest posts." 
Almost none of this email, sadly, is offers to give me bicycles for free.
"Almost" being an important key word in the above sentence.
So this email caught my eye: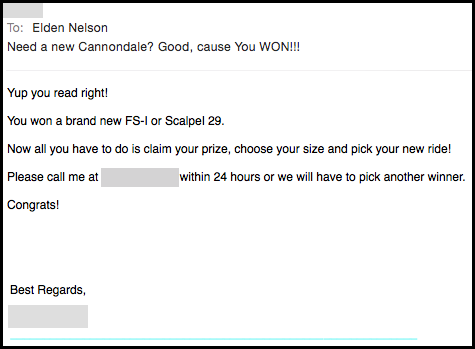 Like many people, I had in fact entered a contest sponsored by RideBiker Alliance and Cannondale a few weeks ago. But I don't win drawings. No. I'm the guy who tells other people they win.
So this had to be clever spam. Or some other kind of scam. Right?
Still, there was a phone number, and — after checking to make sure the area code wasn't to some kind of offshore number where I'd be billed $17.95 per hour — I called, acutely aware for the first time that probably every single person who gets a "you won" email and phone number from me must go through the same set of suspicions.
But it was real. The guy on the other end of the line — who sounded as excited as I always feel when winners call me to find out if this is real — assured me that I had in fact been selected at random to win my choice of a Cannondale Scalpel or FS-I. 
I got off the phone and walked into the kitchen, stunned. 
"I'm pretty sure," I said, "that I've just won a bike."
And then I spent the night trying to decide which of these two bikes — the Scalpel 29 Carbon 3 and the F-SI Carbon 2 — I wanted more.
And to be honest, I am still not absolutely positively certain. I've given a tentative response, but have another day or two to change my mind. I welcome your suggestions in the comments.
Confirmation
I confess to harboring doubts. Even after the phone call, I thought it was possible that I had been fooled. That I had been tricked into revealing personal information I shouldn't have and now was about to have my bank account drained. (Our family's just a little sensitive on this issue because we actually were victims of identity theft on a pretty serious scale just a few months ago.)
But then, yesterday afternoon, friends started forwarding this email to me, along with the note "DID YOU SERIOUSLY JUST WIN A BIKE?"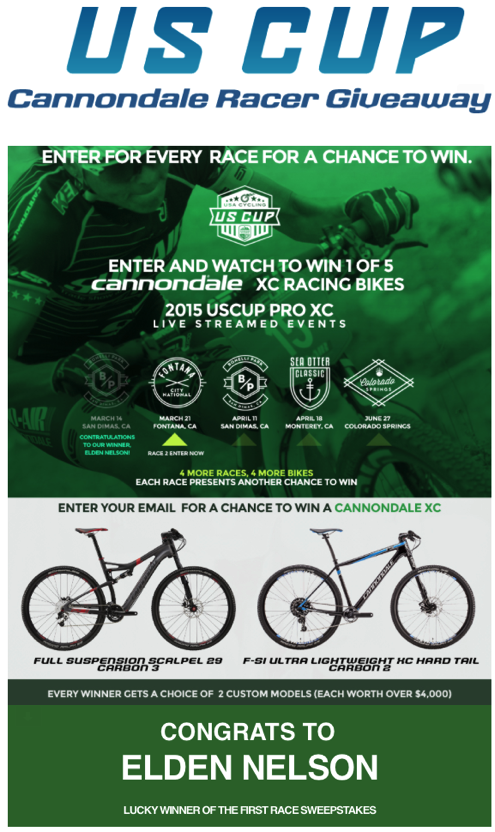 So yes, it's officially official. The guy who gives away bikes (I no longer have any idea how many bikes I've given away in the lifetime of this blog, but would guess the number is close to 25 or 30) in drawings for good causes…just won a bike, in a drawing, for a good cause.
Karma is awesome.
I'm Keeping It
As you no doubt know, I'm an athlete ambassador for World Bicycle Relief for 2015, and so right now I'm putting pretty much everything I think of through the "how can I use this to help WBR?" filter.
For example, WBR athlete ambassadors get — as a very awesome perk — to pick out a bike to keep. But I'll be giving that bike away as part of a contest (more about that soon).
So, as you can imagine, upon finding that I was about to get a brand new Cannondale Scalpel or F-SI, I asked myself, "Should I give this away, make it part of a contest?"
And then I remembered: several times, people who have won bikes from me have suggested that they were going to re-contest their prize bikes. And each time, I've asked them to please not do that. That when a bike manufacturer gives me a bike to give away, the thing they hopefully get out of that is great publicity from a happy winner.
So — winner's guilt out of the way — I'm very happy to say that this bike will not be part of a contest. It's mine. I'm keeping it.
And I'm incredibly stoked to get it and ride it.
One Down, Four to Go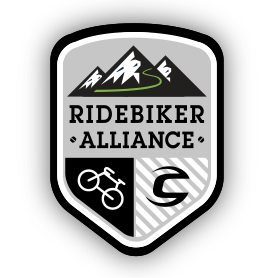 The RideBiker Alliance is a pretty amazing program: get people and companies to work together to support bike clubs across the US. And Cannondale is being very awesome about supporting RideBiker by giving away five bikes with them (mine was just the first!). In fact, they're giving one away in conjunction with the next four US Cup Pro XC races.
So allow me to recommend you take a moment to learn more about RideBiker, and to enter the contest:  Click here. 
PS: I seriously am still considering how amazingly surreal this is.