A Note from Fatty: I'm currently on a flight back from Orlando, where The Twins, The Hammer and I were spending a few days at Universal Studios and Sea World.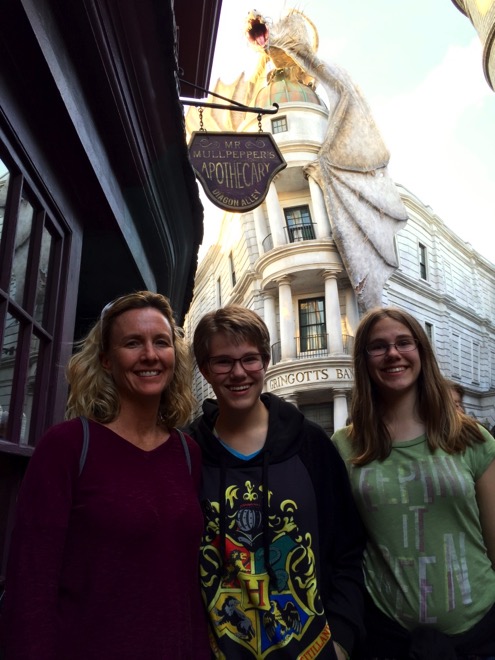 In Diagon Alley
We had an awesome time together.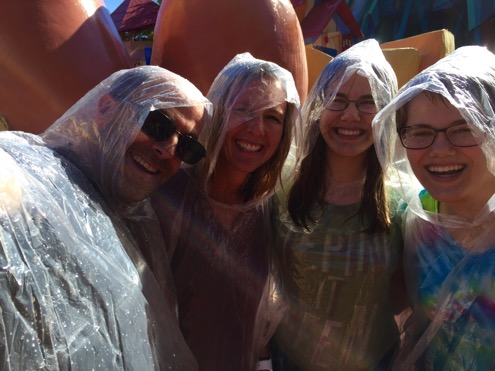 After riding Riptide Whiplash
And we did exactly nothing bike-related. 
FattyCast Episode 2: David McQuillen, the Evil Genius Behind Sufferfest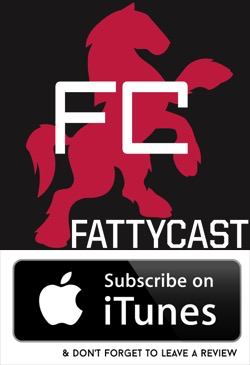 I kinda had a suspicion that I'd like doing this whole podcasting thing. Partially because over the years I've met a lot of people who have interesting bike-related stories and careers, and partially because I…well, I like talking with people. And when I manage to remember to focus on listening instead of making the conversation about myself, these chats are turning out to be really great.
In this second episode of the FattyCast (get it on iTunes, on FattyCast.com, download the MP3, get the RSS Feed, or use the embedded player below), I talk with David McQuillen, the creator of the Sufferfest videos and evil dictator of Sufferlandria.
I'm a big fan of Sufferfest videos; I love the way they combine humor, inspiring race footage, and workouts that are just this side of too hard. I can't even count the times I've been close to quitting a Sufferfest session…then kept going, because I knew that I was supposed to be hurting this bad.
In this episode of the FattyCast, David and I talk about the how and why of Sufferfest, how David creates the videos, and the projects they've got coming up next.
And they blindside me into promising to do a couple of things I'm already regretting (but do not intend to pull out of).
You can listen to the Sufferlandria Episode of the FattyCast here:
And, just in case you missed the links earlier, you can get to the FattyCast in these ways as well: 
What's Next for the FattyCast?
I'm ridiculously happy to note that a lot of people have really enjoyed the first couple episodes of the FattyCast, and so I'm working on additional episodes, sometimes with people most cyclists have heard of, sometimes with folks very few of you would recognize, but still have really great stories to tell.
I plan to post an interview per week — generally about an hour long — for as long as I enjoy doing this, or until people stop agreeing to talk with me.
I also like the idea of doing readings from my own books, and posting them intermittently as separate episodes. Most of these readings will be of one or two chapters, so won't take more than ten or fifteen minutes of your time. 
That said, I actually tried recording me reading a chapter from one of my books…and then I deleted it, due to a couple of problems:
I had a very difficult time handling the footnotes I riddle the book with. They break up the flow of the story, which is sometimes a huge problem for an out-loud reading.
I sound stilted and robotic, as if I'm completely unfamiliar with the story. Which is weird (since I am the author and all), but completely true.
So I'm going to keep practicing on this, and will begin releasing them as soon as I can without absolute embarrassment.
A Note About Audio and Other Technical Stuff
I'm new to doing this, and am still learning how to edit audio. I haven't nailed getting levels to match (sometimes I sound louder than my guest, sometimes my guest sounds louder than I do), and I'm leaving in diversions, stutters, and pauses. My reasoning for this is pretty simple: I could either wait to start doing this 'til I'm really good at it, or I can start doing it now and get better on the job.
I decided that no matter what, I'm going to mostly be a beginner at first, and figure you'll forgive the novice nature of my editing, not to mention the raw quality of the audio. 
I guess, when it comes down to it, ten years of blogging has taught me to not be afraid of the "Publish" button.