A Note About 2016 FatCyclist.com Gear: The 2016 Fat Cyclist gear is — without question — the best-looking, best-made, most-comfortable jersey and bibshorts I have ever had. I have dozens and dozens of jersey and bibs, but these are what I wear for about 80% of my rides. (I'd wear them all the time, but sometimes they're still dirty.)
The Women's design is essentially all sold out, but the Men's design is still available.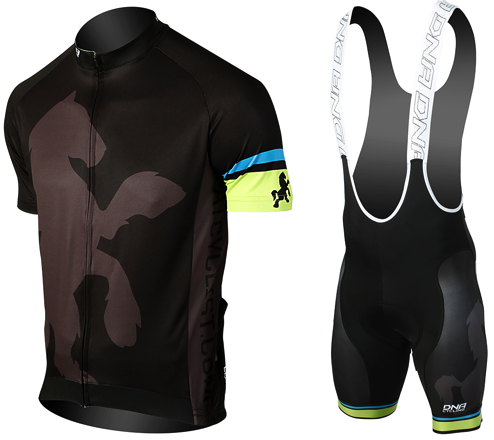 I've talked with a lot of people who have bought these, and I'm pretty certain everyone has liked them.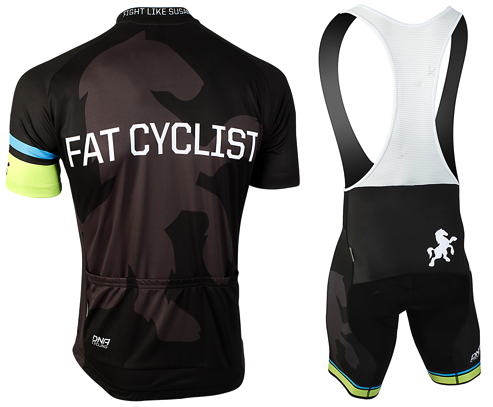 And yet, they have not sold out. Honestly, I don't understand. So I'm going to be a little bit more direct than usual: If you like this blog, please support me by buying a jersey and bibs. (And maybe some socks.)
Thanks!
2016 Leadville 100 Race Report, Part 4: Familiarity
"Familiarity breeds contempt" is such ridiculous saying. And also, not true unless you were headed in the direction of contempt anyway. In my experience, familiarity breeds confidence, and fondness, and comfort, and happiness. Maybe even a little bit of wisdom, if you pay attention.
I am very, very familiar with the Leadville 100 bike route. And I think I like it as much or more as I ever have. It challenges and exhausts and exhilirates me every year, for different reasons every time.
This is probably true for every beloved bike route in the world: Familiarity breeds friendship.
This is what I was thinking — though in much simpler, not-actually-constructing-sentences way — as The Hammer and I rolled through Carter Summit and onto the three-mile paved descent. 
"I really like racing with you," I told The Hammer.
She smiled at me, got into a tuck, and dropped me like a rock. Except she was the one dropping like a rock. (I need a new metaphor.)
I got as low as I could, figuring I'd reel The Hammer in, but the gap between us just increased. I never lost site of her, but — yep — she was definitely pulling away.
The Hammer's timidity in descending on mountain bikes does not apply to road riding. When on the road, well, she's pretty much a steely-eyed missile woman.
Which was just fine with me. We had agreed that as soon as we got to the bottom of this three mile paved descent, we'd each get out the second GU Roctane gel of the day.
Which means, dear reader, that — yes — this fourth installment of the race report has only thus far brought us to one hour (and fourteen miles) into the race.
Known Chaser
As planned, I caught up with The Hammer as she ate a gel, then we rode alongside each other for a moment while I ate mine.
And then…we heard a yell from behind. Doppler effect made me certain: it was a yell that was rapidly approaching. (Of course I have Doppler hearing. Don't you?) 
"Faaaaaaaattiiiiiiiies!"
And that quick, The Monster was ahead of us.
Yep, in the first hour, she had taken the minute lead we had built-in at the starting line (The Hammer and I crossed the starting line at 6:31:08, The Monster crossed at 6:32:09), and erased it.
There was a temptation, I admit, to jump. To attack and show that young whippersnapper that I am The Alpha Rider. 
But I didn't. The Hammer and I just kept our pace. No attacks, no responses to attacks. Familiarity breeds wisdom, see?
And within a couple minutes on this mile (or so?) of paved climb, The Hammer and I had bridged back to The Monster, then pulled slightly ahead again.
From my peripheral vision, I saw The Monster stand and stomp on her pedals to try to catch us.
"Don't you DARE burn matches this early in the race!" I scolded her. You could totally hear the italics, bold, and uppercase in my voice, too. 
"And it's been an hour, you better be getting a gel out right this second," I continued. 
The Monster dropped back down to her all-day pace. She got out a gel. 
I would like to contend that — in addition to ability and hard work — the reason The Monster has been racing so well so quickly is she is an incredibly serious student. She is the rare 20-year-old who watches, studies, and listens. Sure, she makes her own decisions about everything, but she hears you out first. 
And by doing so, she has been able to skip the decade-plus of race nutrition trial-and-error The Hammer and I each went through before figuring out a simple, workable plan: a Roctane gel every half hour, supplemented with CR333 whenever you drink.
The Hammer and I pullled ahead, riding at our pace; The Monster dropped back, riding at hers.
Smart.
Unknown Chaser
Here's a weird but absolutely true fact: The Hammer and I did not discuss her competition — Christina Ross, the other woman singlespeeder — even once during the race. We never said, "I wonder if Christina is close, or if she's about to catch and pass us," or anything like that.
Not. Even. Once. Her name just never came up.
If we had known just how close Christina was to us at this point, we probably would have talked about her. Because Christina — who had started 26 seconds behind The Hammer and me — was now less than two minutes behind us. Which, in a 100+-mile MTB race, is nothing. 
The Hammer and I rode on, oblivious to the probability that the biggest threat to The Hammer's objective — another SS win and new women's SS record — could probably see us as we chatted about what a nice day it was and how awesome it was that we had seen The Monster and how well she was doing in the race.
No Help Wanted
After the paved section comes a sharp right turn onto a wide, washboarded dirt road: Hagerman Pass, I think it's called. 
This was one of the segments I knew I could help The Hammer be fast on. "Let me know anytime I start to pull away from you," I said. "Don't just let me drop you, that doesn't do either of us any good."
And I commenced to mash. 
I continuously scanned ahead, looking for the next group to bridge to, looking for the least-washboarded line to ride. The Hammer stayed on my wheel beautifully, and we hopped from group to group. 
I had an epiphany about how it must be awesome to be a sled dog.
Then a guy surprised me from my reverie by pulling alongside me. "You know you've built a train of about twenty people, right? You want someone else to take a turn pulling?"
Huh. That actually made sense. While I had been thinking of The Hammer and me hopping from group to group, we had actually been bringing anyone who could hang with us along, building up an enormous train.
"No, not needed, thanks," I replied. "I just want to hold this effort; but anyone who wants a ride is welcome."
Sugarloaf Silliness
A sharp left turn took us off the relatively easy Hagerman onto Sugarloaf — my favorite climb of the day. There's a beautiful view, the day was warming up, and the climb is just the perfect singlespeeding gradient: a good load, but not so hard that you feel like your kneecaps are going to burst.
Half the time The Hammer led, half the time I did. And the other half we rode side-by-side. No strategy to it, we were each just picking the pace and line we could on this climb.
Whenever I was out front, I'd call out every minute or so to be sure The Hammer was still with me. 
"You back there, Sugar Plum?" I yelled back.
"Sweetie Pie, are we still together?"
"Honey Pot? You with me?" I hollered.
I had resolved, for some reason, to make up and use as many ridiculous / embarrassing nicknames for The Hammer as I could during the day.
But I was running out (already I had noted a distinct tendency to use sweetener-based nicknames), and the day was still young.
Powerline to Pipeline
You cannot possibly have any idea how happy I am to be able to report that there is nothing worth writing about in our descent down Powerline: one of the parts of the race I enjoy not at all, ever. My dread of either of us crashing or flatting, however, came to naught (though I think I counted seven people working on flats as we rode down). 
I will note, however, mild astonishment that The Monster didn't catch us going down Powerline. If I were to have placed a bet on one place in the race she'd fly by us, it would have been there, especially since we had seen her almost exactly an hour earlier.
Yes, that's right: this installment of the race report is covering more than an hour. Dig it.
At the bottom — no flats, no crashes, no problems for either of us — we ate again (like clockwork) and I took my place in front of The Hammer for the next flattish few miles of paved and dirt road, out to the first aid station.
As we pedaled our singlespeeds along at our maximum all-day cadence, train after train of rider passed us. Many invited us to hop on. Some being funny, some genuinely not knowing why there was no chance at all we were going to be able to connect up with their train.
My race results show that we rolled into the Pipeline in two hours and nineteen minutes, but I really had no idea whether that was good or bad. All I knew was that this was the most fun I had ever had in the Leadville 100, and that I was becoming more and more impressed with The Hammer by the moment.
We rolled through the Pipeline aid station — signifying we were done with the first quarter of the race — and kept going: we didn't plan to stop 'til the Twin Lakes aid station, forty miles into the race.
We caught up with my friend Rohit, then with another singlespeeder (technically my competition, but I didn't really care), and began a fun, lively conversation on this bright, beautiful day.
If we had known that Christina was still a scant two minutes behind us, we probably would have shut up and pedaled harder.
Which seems like an OK place for us to pick up in the next installment of this story.