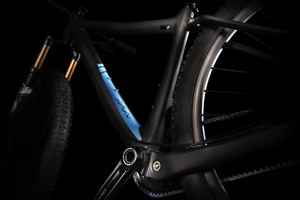 Want to Win a Bike Like Mine? Sometime today — sometime real soon — I'm taking delivery of my brand-new Ibis Tranny 29 frame, along with a Gates Carbon Belt drivetrain. A week from now, I'll be getting wheels, a suspension fork, cranks, and more from SRAM. You have no idea how excited I am for this bike, but my post from earlier this week might give you a sense of my enthusiasm.
I'm going to say it loud and proud: I love Ibis. Love the way they innovate. Love how their bikes look. Love the way they ride. Love the way they keep price reasonable (I'm not naming names, but the Tranny 29 frame costs around half as much as competitors').
And I love how generous they are when it comes to helping good people get the money they need to do good things. 
You might remember how Ibis donated a Ripley 29 for the latest Grand Slam for Zambia fundraiser — the one BostonCarlos won, and is now loving.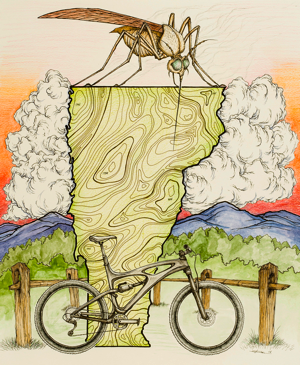 Well, Ibis is now donating another bike — any Ibis (in any size, and in any color) you'd like, whether it be a Ripley, a Tranny, a Mojo, or a Hakkalugi — to a lucky donor in a contest to help the Vermont Mountain Bike Association raise money to build more and better trails. 
And this isn't just a frame. Nosirree. This is a full-on bike, with my friends at SRAM donating a full-on X1 drivetrain, a PIKE suspension fork, and wheels to go with.
I tell you, this is going to be a seriously nice bike.
The "how" of this is easy. Click here, then donate in multiples of $5. The more you donate, the more chances you have to win. 
On July 20 — a scant couple weeks from now — VMBA will draw a winner from the donors, and some lucky person (you, I hope) will be confronted with the deliciously difficult decision of which Ibis they want. 
And you should feel free to consult with me to hear my case for the Tranny. Or with Carlos to hear his case for the Ripley. Or with Allison to hear her case for the Hakkalugi. Or with the thousands upon thousands of people who have fallen in love with the Mojo during the past near-decade.
So. Click here, make a donation. You might win a dream bike, and you'll for sure help a great organization build a great trail system. (And for more details, read here.)
2014 Rockwell Relay Race Report, Part 8: Werewolf
(This is part 8 of my Rockwell Relay writeup. If you're catching up, you'll find the previous installment here, or you can go all the way back to the beginning of the story.)
The Hammer is, by all accounts, a sweetheart. More to the point, she's my sweetheart, and — even 4+ years into our marriage, people often comment that we look like we're on our honeymoon.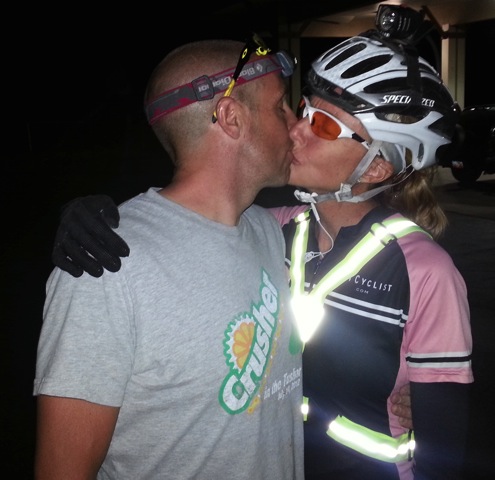 She's beautiful, she's nice, and she has a killer smile. Everyone agrees on all of these facts.
When, however, she begins a race, she changes into a beast. A focused, ferocious, fighting freak of nature. An animal that wants nothing more than to attack.
This is one of the things I love most about her.
The full moon had risen and The Hammer started off in the semi-dark, on a leg that was—for all intents and purposes—one giant climb, then one big descent. 

Kenny came in, and The Hammer took off. And I mean that very nearly literally. Kenny piled into the van, we loaded up his bike, and took off after The Hammer.
It was time for the show to begin.
Full Moon Fever
The great thing about racing at night is you can see your carrots, from far away, courtesy of their red blinking lights. 
The Hammer loves a good carrot.
She'd see someone climbing off in the distance and — within a few minutes — she'd be riding by them. 
"Have a great race," she'd say to the man (or, occasionally, woman) as she passed. Which served the dual purpose of being friendly and letting the person know he'd just been chicked.
We'd drive up to the next person she was chasing down, and time how long it took for The Hammer to pass that point, then shout out the time check to The Hammer.
After a while, we stopped doing this. It was happening to often. Instead, I just remarked as one racer went by, "That guy's already been beaten; he just doesn't know it yet."
As The Hammer got close to the mile marker 100 — the highway marker that means you're about to turn downhill in a big and permanent way — we got out her jacket and gloves. The downhill is always so cold on this section.
I stood outside, The Hammer pulled over, and — like the highly-trained pit crew we are — we got her reflector vest off, got a jacket on, got the reflector vest back on, got heavier gloves on her, and gave her a push on her way.
Then we passed, riding a couple hundred feet in front of her, with the understanding that if we saw something she should slow down for, we'd tap the brakes rapidly. For this descent, if anything was going to hit a deer, we did not want it to be the cyclist.
Then, with five miles left in the descent, we took off, leaving her to get to the transition. We wouldn't have much time to get me ready once we got there, so I got fully dressed and ready to go — sliding around on the floor of the van as I struggled into my tights — while Heather drove down to the transition. 
We got there with a few minutes to spare before The Hammer arrived. Kenny got my bike out and ready to go while I took one last leak. All of this was pre-arranged and communicated. Our team is that close.
Tights, long-sleeve jersey, reflector vest, helmet light, bar-mounted light.
I was ready to roll.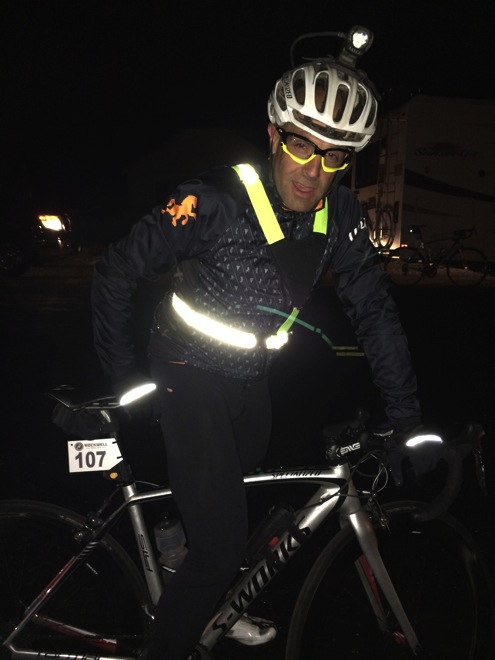 I had a lot of climbing in front of me for the next leg, and I was excited. Excited to get a little vindication. Excited to let a little of my inner wolf out.
But then the volunteer at the exchange point started talking to me. Telling me things I did not want to hear. At all. 
Which is where we'll pick up in the next installment.