A Note from Fatty: If you already know what's going on here and are ready to donate, just click here. You're awesome. Thanks!
This is the big one. The biggest fundraiser I'm going to do this year. 
No, not just big. "Big" is too small of a word. This is the grand one. 
This month — the whole month of July — we're going to work together to get a thousand (at a bare minimum) bikes  over to the newest country supported by World Bicycle Relief: Kenya. 
We're going to make it possible for 1000 children (70% of them girls) get to school faster, stay in school longer, and have better opportunities for work afterward.
And those thousand children are going to share their bicycles, education and opportunities, making the lives of their loved ones immeasurably better.
We are, together this month, going to suddenly, massively, and tangibly improve the lives of thousands and thousands of people.
And you know what? As you help, you're going to have a remarkably good chance at winning one of half a dozen dream bikes, or a cycling trip to Italy.
Prizes
Let me tell you this: I'm going to be a little sneaky in this edition of The Grand Slam. Instead of revealing all the prizes you can win right up front, I'm going to tell you about them a little bit at a time.
You know, to keep you guessing. And also, so the sheer magnitude of the number and quality of prizes can really sink in.
But I will tell you this: As you donate, you get a chance at every single one of the prizes.
And I will also tell you this: I have never given away so many dream bicycles, from so many bicycle makers.
Every single one of these bicycles will be a top-of-the-line model, outfitted with the best components possible. 
There will be at least half a dozen bikes, and each is worth more than $5000. And some are worth more than $10,000. In fact, looking at the bike specs here, I'd say most of them are closer to a value of $10,000 than $5,000.
Since I'm dropping hints, I'll let you know that some of the bikes come from loyal supporters of my WBR efforts, and some will be here for the first time.
Intrigued? 
Well, you might also be intrigued to know that we'll also be giving away a cycling trip to Italy.
I'll be revealing what the first prize is next week, once we're all back from vacation.
How This Works 
For complete details on this contest — all the rules, legalese and whatnot — click here. Seriously, you should read this. It goes into detail about how winners will be notified, where the money's going, the taxability of donations made in this contest, everything.
The short version, though, is that for every $10 you donate, you get one chance at winning a prize.
If you donate $147 (the cost of one bike), you get twenty chances, which includes five bonus chances. 
And of course, if you donate the value of multiple bikes, you get multiple bonuses.
Once July ends, we'll draw chances randomly from all the donations made to my fundraising page. We'll contact the first person drawn, and that person gets to choose from the complete pool of prizes. Then we contact the second person, who gets to choose from the remaining prizes in the pool. 
We continue this game of prize-giving musical chairs until all the prizes are selected. 
Matchy-Matchy
Giving because your money goes toward a bike that's going to change someone's life in a drastically positive way is enough reason to donate.
Giving because you also have a chance at winning an incredible bike or trip just adds to the goodness of the first reason.
But during this month, your donated money is being anonymously matched, dollar-for-dollar, by the Saks Kavanaugh Foundation.
And that makes for an absolute superstorm of great reasons to donate.
Yep, if you donate $147, another $147 gets donated. Your bike becomes two bikes.
And if we raise enough to buy 1000 bikes…well, that becomes two thousand bikes.
Which means a hugely beneficial change to even more thousands of people.
Why This Matters
Together with WBR, we've made a huge difference in Zambia. And now we're going to help Kenya. 
Starting right now, World Bicycle Relief is starting work on changing the lives of 3,000 students from 20-30 schools throughout the rural regions of Nyanza and Western Province in Kenya.
Why? 
Because in rural areas in Africa, children travel huge distances to reach school, often having to leave home two hours before the start of school in order to arrive on time.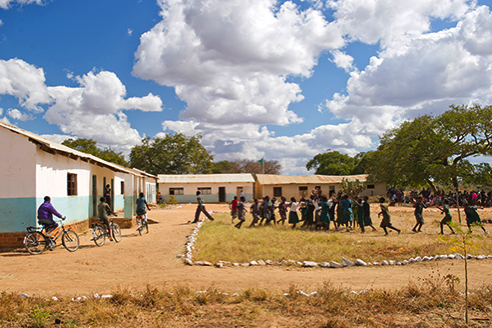 That is, quite simply, ridiculous.
As you'd expect, this amount of commute — two hours, each way, each day — results in tardiness, absenteeism, and exhaustion. It's no surprise that a lot of kids, particularly girls, give up.
You know how to immediately solve this problem? Make it so it doesn't take two hours to get to school. In other words, give the kid a bike.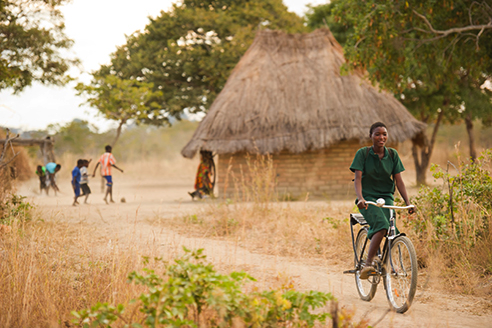 Which is what WBR does. 
And it works. 
A two-year study in Zambia measured a 28% lift in attendance rates and a 59% improvement in academic performance among girls who received bicycles from WBR.
Seriously. 59% improvement in academic performance. Good luck getting that kind of boost in any other way.
Let's Do This 
I'll be back next week to reveal the first in the many prizes we'll be offering. But let me encourage you to donate now, and you'll be all set for the drawings for all the prizes that come out.
Not to mention you'll be making a huge difference in someone's life and future.
Not to mention your money will get doubled by the Saks Kavanaugh Foundation. Yow.
3000 bikes is a great goal. And I think that between us and the anonymous matching, we can be responsible for 2,000 of this 3,000 bikes.
We'll let other folks take care of the remaining 1000.
Let's get started. Click here to donate now.