[Friday, 7:00PM Update: The 100 Miles of Nowhere is SOLD OUT! Thanks to everyone who registered!]
I'm going to be honest here: my objective today is to distract you. I hope — oh, I hope so fervently — that by dazzling you with an exquisite array of cycling delights, I will make you forget that what I am about to ask you to do is just plain silly.
I mean, think about it: I'm going to try to do my level best bamboozle you into riding your bike either in your house or around and around (and around and around) on a very small course somewhere, for a hundred miles.
I'm telling you, I have a lot of nerve.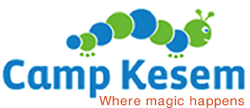 At least I do have one saving grace: I'm asking you to do it for a good — no, make that a great — cause: I'm asking you to do this race because by registering, you're helping raise money for Camp Kesem, a wonderful series of camps across the United States for children who've been affected by cancer.
In other words, you're making a real and measurable difference in the lives of kids who could use stand to have some good, silly, carefree fun.
Now, Fatty and Twin Six have been together since the first 100 Miles of Nowhere, but for the first time ever, you're going to have a jersey you can wear during the event — as well as whenever else you're out riding. And it's a beauty. Check out the front: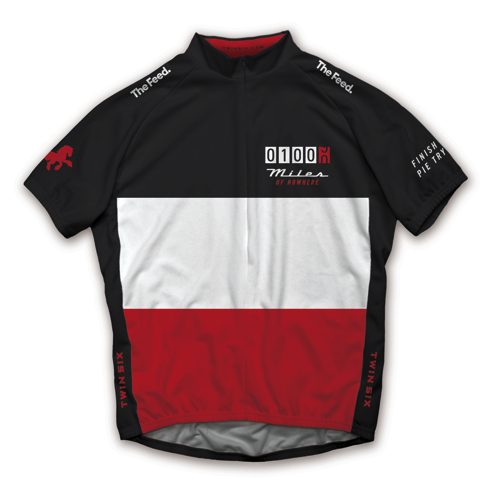 It's the first Fat Cyclist jersey using red instead of orange or pink (because red is fast), and it's the first 100 Miles of Nowhere jersey — instead of a t-shirt. Also, it's almost too sexy for words. Here's the back: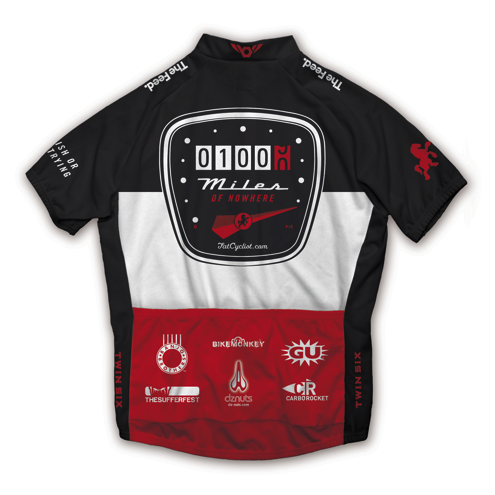 The jersey comes in both men's and women's sizes, and look incredible.
So let's get started with what you can expect this year in the 100 Miles of Nowhere.
What Is The 100 Miles of Nowhere?
The 100 Miles of Nowhere is a race without a place. It's an event in which hundreds of people participate . . . all by ourselves. (Or with a friend. Or with 20 friends.)
It's a very strange thing where you pay $150 (I've raised the price so Twin Six won't lose money on the jersey, we're including this year for the first time, as well as labor and shipping costs, also included) for the privilege of riding your rollers, trainer, or a very small course (like around the block or up and down a hill) for 100 miles. The profits from your entry go to Camp Kesem — camps all across the U.S. dedicated to giving kids of parents with cancer a week of carefree fun, at no cost to them.
I did the first 100 Miles of Nowhere by myself, back before I knew it would be annual at all. The second one a bunch of us — from all around the world — did together, and people sent in their stories, many of which I published here.
Since then, the 500 available spots sell out every year.
This year, the "official" date of the race is Saturday, October 18. And, thanks to the flexibility of the event, if October doesn't work for you, you can do it another day. And that flexibility extends to whether you ride it alone or with a group of friends. It extends to the time of day: Morning? Fine. Afternoon? Awesome. After you've got the kids in bed and finally have some time for yourself? Perfect.
Once in a while, I hear from people who love a different sport — swimmers and runners, mostly, though I keep hoping for a rock climber. If you want to do  a marathon on the treadmill, that would be awesome. If you're a swimmer, swim five miles. I'm not picky.
And of course, the very best thing about the 100 Miles of Nowhere is that you are going to win your division. You just need to make sure your division is specific enough that there's no chance anyone else is in it (Like the Suburban Unicycle Division or the Team Marine Amphibious Carrier Division, for example).
And once you've won your division, send me the story of what your 100 Miles of Nowhere was like. I pick my favorite write-ups and publish them here in the blog. In fact, for a week or so after the event, I generally put up several stories per day.
Weirdly, the 100 Miles of Nowhere has become an odd community event, even though we all do it alone.
How To Register, And What You Get 
Registering for the 2014 100 Miles of Nowhere is ridiculously easy. You just go to the Twin Six site and buy either the men's or women's jersey for the event. When you buy this jersey, you're also officially registered for The 100 Miles of Nowhere, and will get your jersey and the following amazing stuff from the event sponsors  around October 11: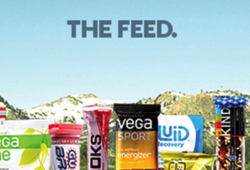 Ride Nutrition and Tips from The Feed. 
The Feed's brings convenience and education to on-the-go athletes everywhere, and helps take the guesswork out of sports nutrition. Having a hand-picked, hand-packed box show up at your door each month makes it easy to eat healthier, train harder, and see results faster. The Feed will be providing each racer a special 100 Miles of Nowhere box with energy food and recovery products, along with useful info on having a successful 100 Miles of Nowhere. 100 Miles of Nowhere participants will also get a special discount coupon for subscribing to The Feed. 
Camelbak Podium bottle from The Feed
Each race participant gets a brand-spanking new Garmin-Sharp branded Camelbak Podium Bottle from the feed, like your favorite pro team uses. 
A Jersey Pocket Cycling Wallet from Banjo Brothers
I ride with a phone, every day. Sometimes to take calls, sometimes to take pictures. And sometimes just to be safe. And I always keep my phone — along with some cash and (if necessary) a car key — in my Banjo Brothers Jersey Pocket Cycling Wallet. It keeps your phone safe, clean, and usable while you ride, with separate compartments for cash and a card, as well as a key.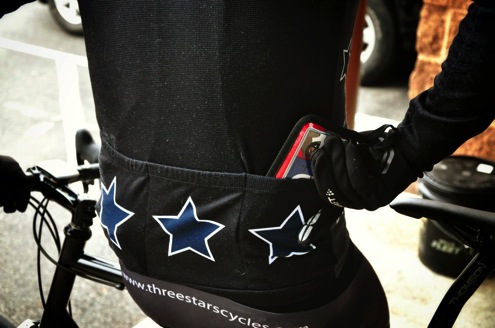 Seriously, I use mine every single ride. And every 100 Miles of Nowhere participant gets one.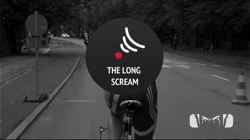 The Sufferfest: "The Long Scream" Training Video
I love The Sufferfest videos. Love them and hate them, that is. You know what I mean? Well, you will, because The Sufferfest is going to inflict on…er, give 100 Miles of Nowhere participants a free copy of their "The Long Scream" video. The 30 minute session is a time trial workout based on on the UCI Time Trial World Championships. You can see a preview here.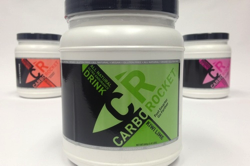 CarboRocket: Two Single-Serve Pouches
CarboRocket is amazing. It tastes great, goes down easy, and fuels you the way you need to be. It's what I drank at the Rockwell Relay. It's what I'll drink at the Leadville 100 in August. It's what I'll drink at the XTerra in Ogden in September, as well as the half-Ironman in September. It's what I'll drink as I solo-singlespeed the 25 Hours in Frog Hollow this Halloween. It is, in short, what I drink when I'm racing. And it never makes me sick. It is, as I mentioned at the beginning of this paragraph, amazing. And you'll get two single-serve packs to fuel and hydrate you during your 100 Miles of Nowhere.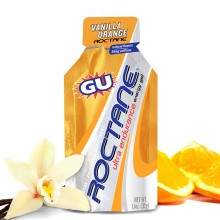 Gu Roctane: Two Packets
The guys at Gu Energy Labs added more of everything that makes GU Energy Gel the category leader and added a few more things for ultra distance and high intensity efforts, resulting in the most efficient, high performance gel you can use in training and racing. 
I swear by this as my go-to endurance fuel, and so does The Hammer.
Each 100 Miles of Nowhere participant gets one packet of my favorite flavor (Vanilla Orange), and The Hammer's favorite flavor (Cherry Lime).
You decide which you like best.  

DZ-Nuts and DZ-Nuts Bliss
Each race participant gets sample packets of the best chamois cream in the world. One his, one hers. We won't judge you for using and loving both, regardless of your gender. 

A Race Plate from Bike Monkey
It's not a race if you don't have a race number. Bike Monkey, the promotors of Levi's Gran Fondo, Annadel XC, the Boggs Enduro, and Rebecca's Private Idaho, are going to give you your own unique race number to ensure everyone knows that you're not just riding around your block a hundred times…you're racing around your block a hundred times. 
Bonus Random Drawing Prizes
Astonishingly, everyone gets everything listed here. But a few race participants will be drawn for some awesome bonus prizes:
(6) $100 Gift Certificates to Twin Six: The awesome guys at Twin Six are pitching in SIX $100 gift certificates to their site, setting six random people up for an amazingly nice surprise, in the form of whatever they'd like to spend their $100 on in the store.
A Sufferlandrian Patriot Pack to a random lucky person, including a Sufferlandrian Flag, Decal Set and Sufferfest t-shirt.
Wrapping Up 
I know, I know. This was a lot to process. So here are the essentials:
The 100 Miles of Nowhere benefits Camp Kesem
The official date is Saturday, October 18
It costs $150
You get an awesome jersey, and an incredibly valuable box of food and swag.
Write up your entertaining an inspiring story after you've won your division in the 100 Miles of Nowhere, and send it to me. I'll do my best to post it, so everyone in the world will know how awesome you are.
Good luck, and let me know in the comments when you've registered!