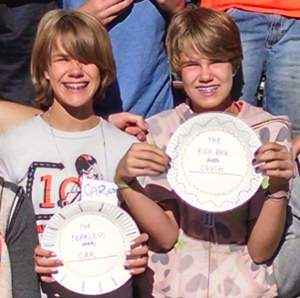 A Note from Fatty: Today I'm happy to have my twins, Carrie (left) and Katie (right) be guest-posting about their experience at Camp Kesem this past summer. Carrie (aka "Car" wrote the story; Katie (aka "Couch") illustrated it
The timing for this story is perfect, by the way, because the 100 Miles of Nowhere (which is a fundraiser for Camp Kesem) gear has just shipped out —  you should be getting yours soon!
Our 2014 Camp Kesem Story
Camp Kesem is always the highlight of our summer vacation. It is the thing we look forward to the most as the school year comes to an end. It's better than Disneyland…or any other theme park.
In Camp Kesem, you are never bored. The games are infinite and the people are fantastic!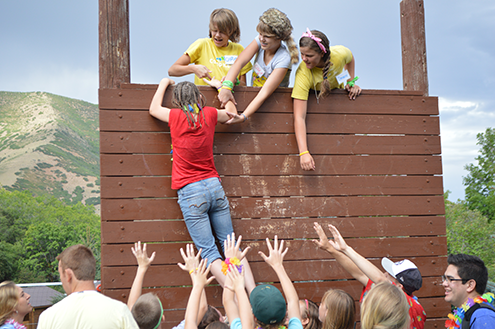 Once, our group finished all our scheduled activities, so a large chunk of our group started an enormous game of "Human Knot." Human Knot is a game where everyone playing forms a circle and grabs two random people's hands, creating a knot. This game took an astounding two hours to untie.
Two hours!
As the days passed, we all got the chance to do incredible and fn things. These things included things like the zip line: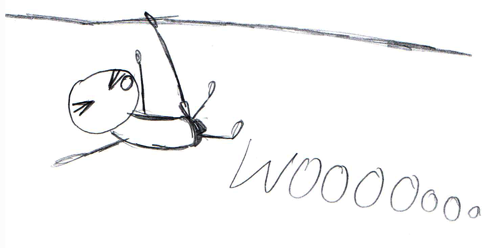 The Zip Line was awesome — so much fun!
We also got to go on a giant swing, and we had an Ice Cream Cone Challenge, where one person had to stand on a chair and pour ice cream and toppings into another person's cone.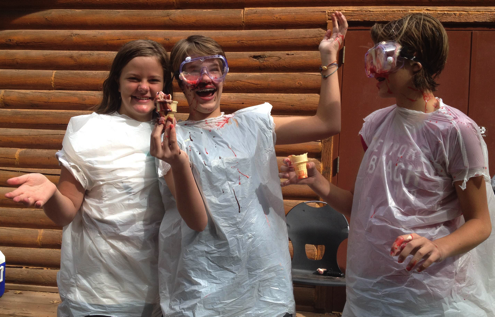 Some kids didn't even try to get it in the cone — they'd just pour it all over the other kids' face!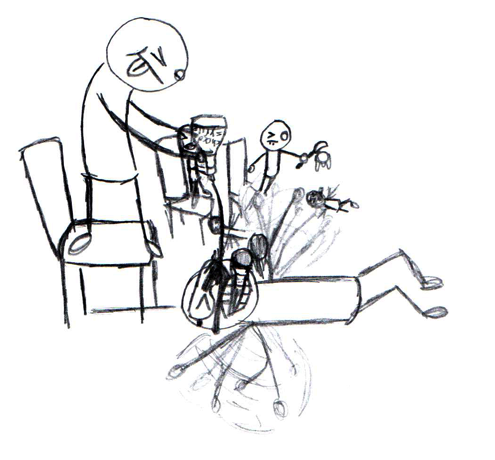 But our personal favorite activity was doing the talent show. The talent show wasn't so much a talent show as it was a chance for everyone to perform hilarious things. One boy ate a lemon: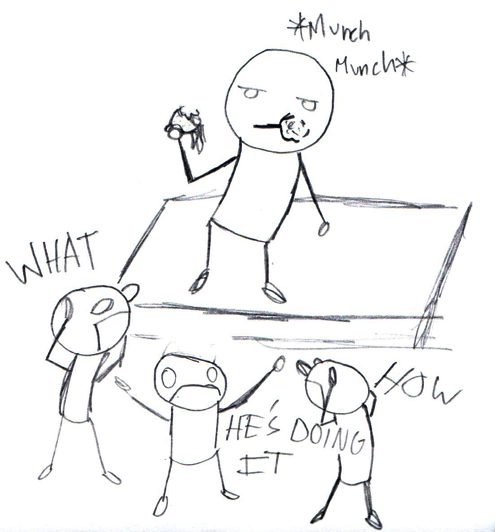 One boy ate a lemon during the talent show. We couldn't believe it!
Another boy did some sort of really cool-looking robot dance. 
I'd like to think that our act was one of the best, though. What we did was sneaky, secret, and…musical. 
It all started when one of our cabinets in the green girl cabin pointed out that we had a boy counsellor called "Simba," and a girl who went by "Nala." She suggested that maybe for the talent show we could surprise them by singing, "Can You Feel the Love Tonight," from The Lion King. 
It was an idea we couldn't turn down. 
So we practiced and learned the lyrics. The turnout was great. They were surprised, but they soon started waltzing around the stage.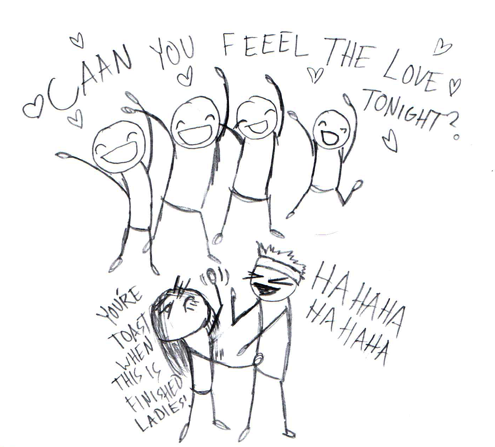 I think the whole act was funny for everybody.
That isn't all that Camp Kesem is about, though. Camp Kesem is really about getting away from the stress of the real world. It's about finding people you can talk to, people who know what you've been through. 
And altogether, Camp Kesem is magic.