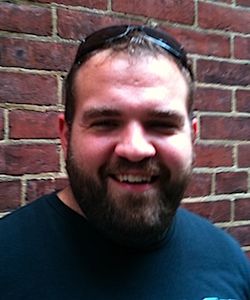 Pat — one of Team Fatty-Philly's finest — has been shuttling me around the city today. Showing me around, helping me pick up a bike, and just making the day in general great.
I tell you what: it is so great to have a local who's worked as a bike messenger in the city show you around. Now a chemistry teacher, Pat is also a history buff and told me all about the city as he showed me all around town, weaving through traffic comfortably and effortlessly.
Pat is a great guy.
After picking up my bike, we swung by Philly Jen's — co-captain for Team Fatty-Philly — house to pick her up.
Until I met her in person, all I had to go on to figure out Jen's personality was her email. And from that, I had figured that in person she'd be a ball of energy.
Boy, was I wrong.
As it turns out, "ball of energy" is far too mild a term. Jen is more like a supernova of energetic happiness. Check out the photos I took and see if you can notice a pattern.
Here's Jen in front of her house as Pat and I picked her up: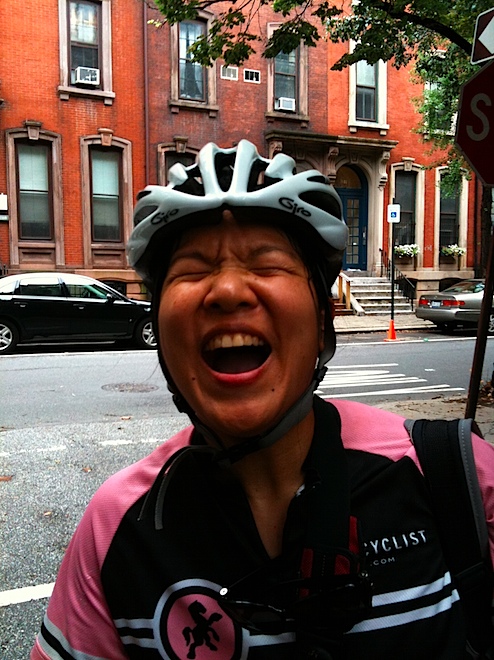 And here's Jen doing the Rocky pose at the art museum: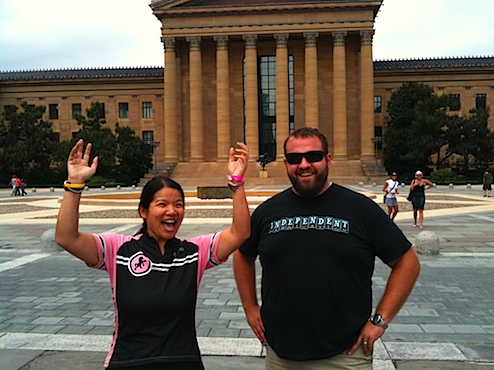 And here's Jen, Pat and me, not doing the Rocky pose at the art museum: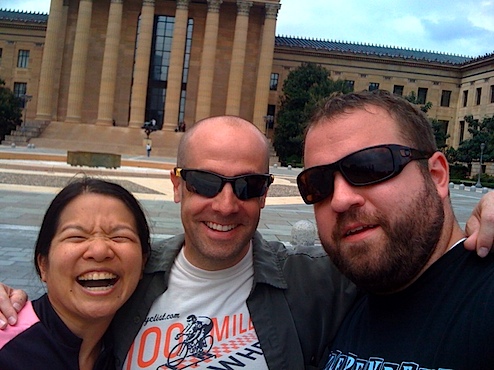 Yeah, I can't quite put my finger on it, but there's something … consistent about Jen's expression.
Teasing aside, Jen deserves huge props for the incredible amount of work she's done to get Team Fatty Philly together and organized, as well as for the remarkable fundraising job she's spearheaded.
One More Thing
I saw this in the hotel parking lot: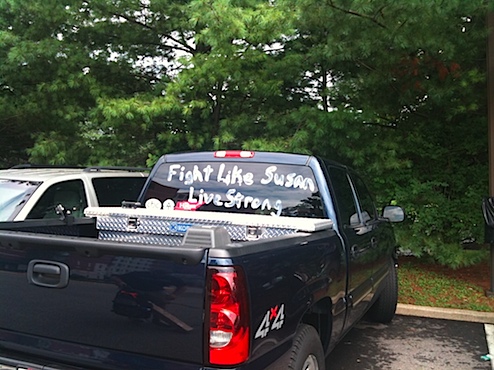 Whoever did that, thanks.
Team Fatty is so awesome.