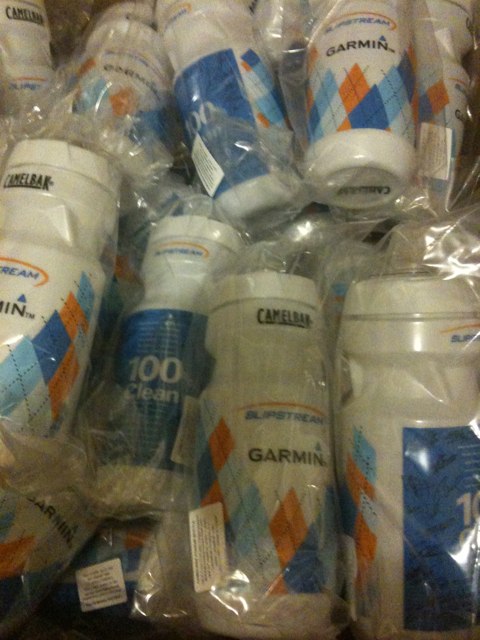 GeoTagged, [N39.24875, E106.29456]
The good folks at Garmin-Slipstream had two big boxes of their branded Camelbak Podium bottles waiting for me here when I got to the hotel yesterday.
These are by far my favorite kinds of bottles, and the only kind I use anymore.
I plan to give these away to folks who come ride with Kenny, Dug, Rick, Gary and me at Turquoise Lake at 1:00pm today.
It will be a casual, mellow-paced mountain bike ride on beautiful lakeside singletrack.
Plus, it's a good idea to get in a short ride the day before the race.
At this point I believe I have been so convincing that I can no longer imagine anyone NOT joining us for this ride.
See you there!