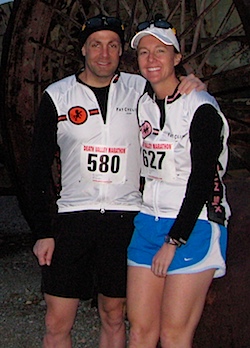 The Runner and I finished the Death Valley Trail marathon in 4:27. No injuries, apart from my ego.
I will explain more in my writeup this Monday.
For the record, that's twelve minutes faster than my previous marathon time, seven years ago.
Those of you who ought to be paying, please get your wallets ready.
And now I believe I need to sleep for the rest of the day.