A "Join Us Tonight" Note from Fatty: Rebecca Rusch — aka "The Queen of Pain" and I are doing a three-part webinar series on Leadville 100 racing strategy. Tonight at 6pm PDT / 9pm EDT, we'll be talking about How to be a Leadville 100 Course Guru.
This webinar will be more than an hour of details, stories, splits, and strategy for the Leadville 100 course. It's going to be both fun and practical, so be sure to click here to register, and we'll see you this evening!
If you missed the first webinar in this series — "Be 1/2 Hour Faster at the LT100″ — you can watch it here.
A "Join Us All Next Week, Too" Note from Fatty: If you're going to be in Leadville next week, you should join The Hammer, Reba and me for Reba & Fatty's Leadville Experience, Fueled by GU. From Monday to Friday next week, Reba and I will be putting on rides, clinics, and parties, and book signings.
None of it costs anything. 
Come ride, learn, and hang out with us. The schedule is here.
An "Especially Be Sure to Join Us for Free Bratwurst" Note from Fatty: Celebrating the fact that the Grand Slam for Kenya will have (hopefully!) raised more than $100,000 by the time we get to Leadville, World Bicycle Relief is going to put on a free bratwurst dinner on Wednesday, 8/12 6pm – 8pm, at 201 W 8th Street in Leadville.
Come have a brat with The Hammer, Reba and me, talk about the race, and celebrate the change we've made in hundreds of Kenyan schoolchildren's lives. 
As of this moment, the Leadville 100 MTB WBR team has raised close to $120,000. That is so cool.
An Unusually Awesome Problem
I have a problem regarding the Grand Slam for Kenya I need to tell you about. I'm not sure how it happened, and I'm a little bit disconcerted to have to say it. Because it's…very weird. 
Oh, and also it's very awesome.
OK, deep breath: here I go.
I…um…I ran out of month before I ran out of prizes.
Yep, I got to the end of July, and I still haven't announced all of the grand prizes that go with the Grand Slam for Kenya.
But I have a plan, and I think you're going to like it.
A Surprisingly Excellent Solution
So here's my solution to the "I've got more amazing prizes than I have time to announce them" issue.
More time. 
Yes, I'm hereby extending the Grand Slam for Kenya to this Friday, which — coincidentally? — is when I pack and head to Leadville.
Which means you still have time to donate, if you haven't, and you have more time to donate again, if you already have. 
Because the sheer number and quality of prizes I've announced is easily worth multiple donations. Seriously, I am not aware of any cycling-oriented contest, anywhere, put on by anyone, that has anywhere near the range and quality of prizes I've got here.
Nobody. Anywhere. Ever. I mean it.
And I'm still going to announce one more grand prize, tomorrow.
What We've Got So Far
A month is a long time, and the number of prizes I've announced is so crazily overwhelming that I have a hard time listing them off the top of my head.
So let's recap, shall we? In reverse chronological order.
1. The MTN-Qhubeka Team Replica Bike with ENVE Wheels and Components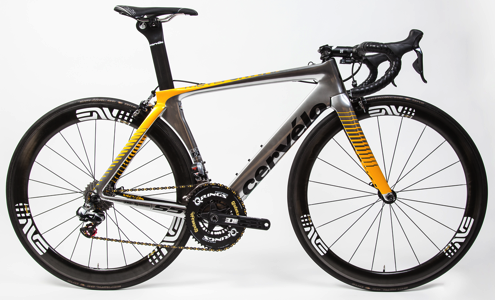 This bike. Oh my. It's just…stunning. Glorious. A lot of you expected me to reveal this bike, and yet were all just a little bit overwhelmed when you actually saw it.
As you should be. Oh mercy. Click here for details on this prize.
2. Any Ibis You Want, Including the New Mojo HD3 or Ripley  LS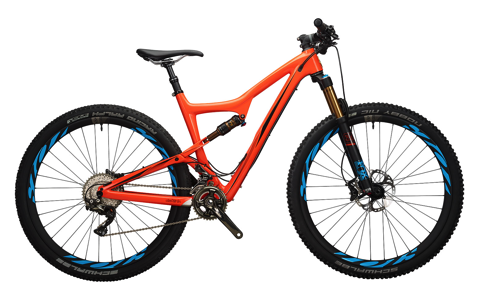 Choice can be a very difficult thing, when you're choosing between some of the best, most innovative mountain bikes on the market today. Which would I pick? I think I'd get the Mojo HD3. But I'd lose some sleep making that decision. So much goodness. Click here for details.
3. Tour, Ride, and Hang Out With MTB Icon Gary Fisher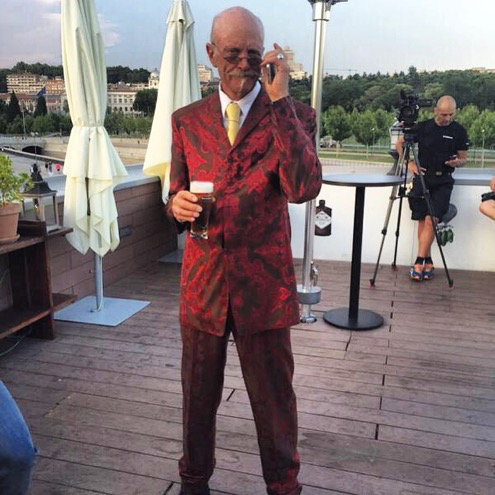 Nobody has more stories than Gary. Nobody knows the world of cycling better. Nobody is more of a visionary. Hanging out with this guy for a day is a truly priceless prize. Riding with him and seeing the new Trek factory with him as your tour guide…well, that's all gravy. Click here for details. 
4. One for the Women: a Juliana Nevis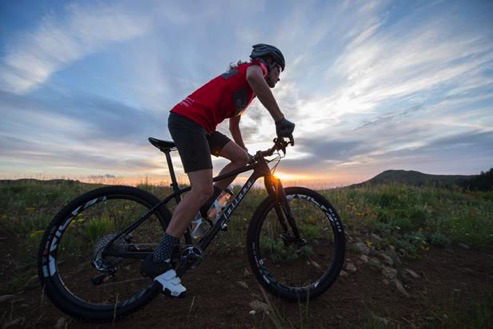 I've seen one of these in action. It's a gorgeous bike, and fully loaded. I have a feeling that whichever lucky woman wins this is going to suddenly notice that she's wanting to sign up for a lot of XC races. Click here for details. 
5. Twelve Days Cycling in Southern Italy with InGamba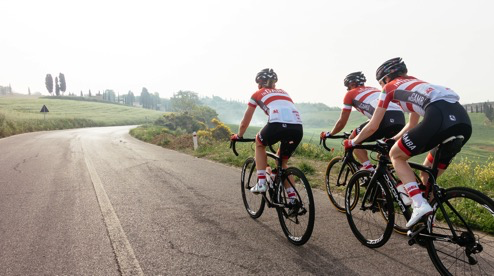 This…well, this is going to be the best vacation you ever have. Riding for twelve days, with every single little thing taken care of for you, so all you have to do is…have fun. I don't  know who is going to win this, but I am already incredibly jealous. Click here for details.
6 AND 7. Any Trek Project One You Want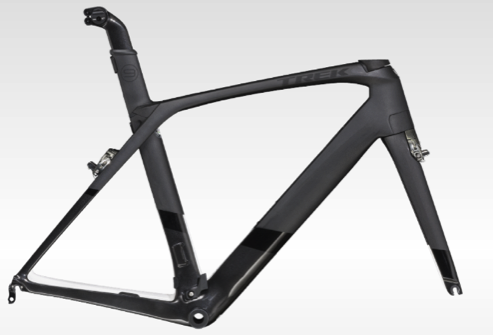 This prize is so nice, we're giving it away twice. And it is very nice indeed. We're talking about any top-end Trek Project One bike, built up with your custom paint job and top-end SRAM wheels and components. I can't believe that two people are going to win this prize. That's just nuts. Click here for details.  
How Much, Again?
To sum up, that's five amazing bikes we're giving away, and two incredible trips. Seven grand prizes in the Grand Slam for Kenya.
And tomorrow, I'm announcing one final grand prize: another top-end bike, from another amazing bike maker.
All told, when you donate, you are entered to win any of a half dozen dream bikes, and two unbelievable trips.
And you'll be changing a life for the better, in a meaningful, immediate way.
With all that in mind, could you not donate? No, don't answer that. I'm not interested in that kind of jibber jabber. 
Instead, just go donate, and then come back tomorrow to find out what the next big prize is.
PS: Prize rules are here, and details of the contest are here. And, once again, the donation page is here.