Suppose there were an island in New York, just a quick ferry trip ride from the city. And suppose that island used to be a military installation, but now is abandoned.
What would you do with all the space in these now-abandoned military homes?
The possibilities are endless, no? 
The reality — because there is such a place, called Governors Island — is that these spaces are lent to 100 NYC artists: painters, photographers, sculptors, and more.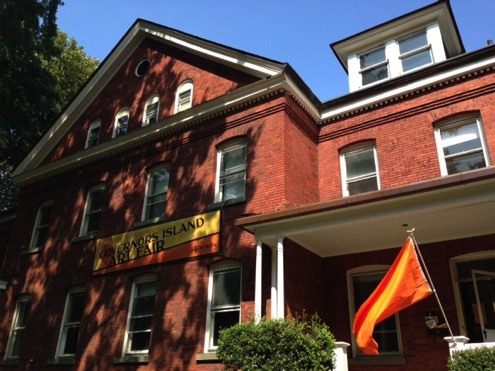 And then, during the month of September, the whole place becomes an amazing — and free to the public — art fair.
It's a brilliant, wonderful use of the place, and it's all run by a few volunteer/artist types. 
Like my genius artist sister, Lori Nelson. 
She, along with the other good folks at 4Heads.org, are running a Kickstarter to make ends meet. They've hit and passed their goal of $15,000, but they could use a little more help. 
and since a lot of the incentives for helping fund the Kickstarter are artwork my genius sister created, I'm going to extra-strongly recommend you check out and fund the Kickstarter (which ends Sunday). 
For $50, you can get a fine art print of her "Stupid Hair" painting, from the Cryptotween series: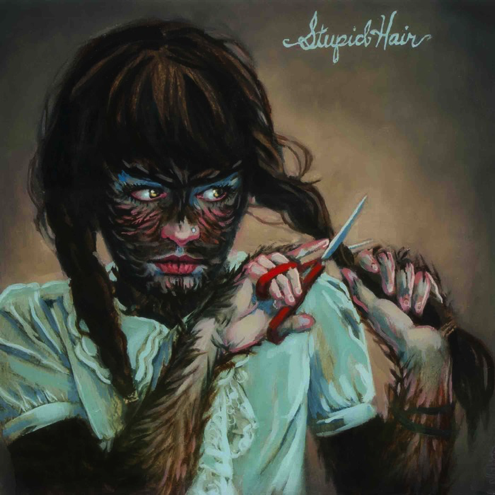 Or the one I picked: "Overbite:"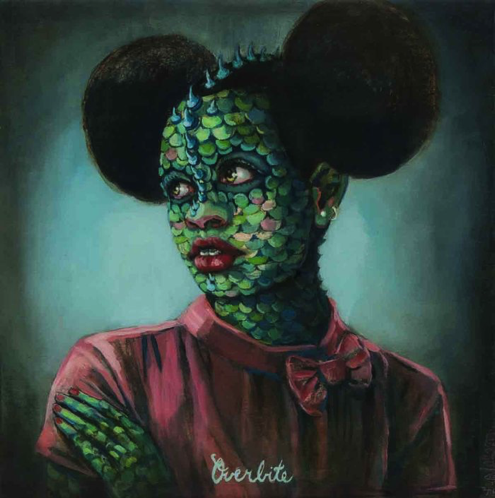 Or you can get a t-shirt with this very weird squirrel on it: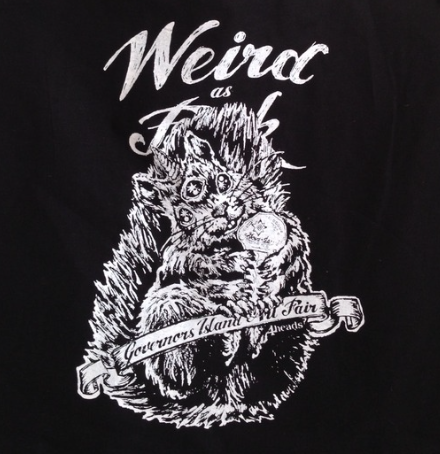 How odd that this very strange-looking squirrel obscured some of the text. I wonder what it says? I guess we'll never know.
Oh, here's my niece, modeling said t-shirt: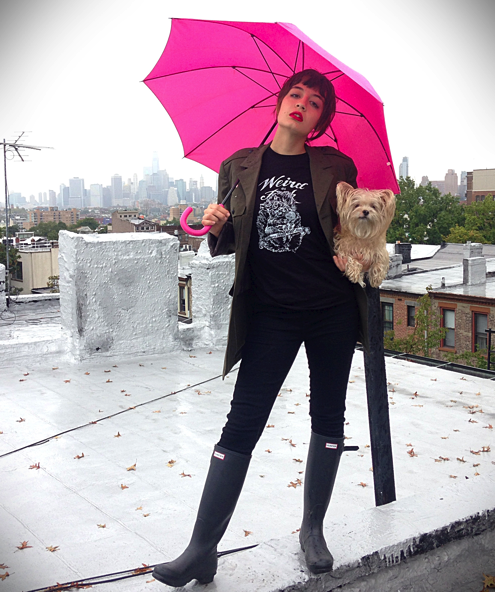 She probably makes it look better than you will. Don't feel bad about that, though. 
One last time, click here to go to the Kickstarter.
And have a great weekend.