A Note from Fatty: If really all you want from today's post is a link to the online store, just click here. However, if you don't read the whole thing, you may not find out that you won a tricked-out Ibis of your choice and also helped save the world.
Being the incredible writer I am, every single sentence I type is a precious gift to the universe. Each word is a beautiful, perfectly-formed gemstone, each essay a verbal gem-tastic mosaic.
At will, I can make you laugh. I can make you cry. I can make you shake your head in awestruck wonder.
I can say, in all humility, that I deserve each and every one of the Bloggies I have won.
And I have won a lot. Like, four of them. 
As you might expect, the greatest challenge I have had in compiling this, the second volume in The Best of FatCyclist.com (which I have whimsically named The Great Fatsby) is selecting what not to include. I have agonized. I have wrung my hands in anguish. I have considered making this into a 4200-page book.
But—showing remarkable strength and fortitude—I have done it. And here is the cover.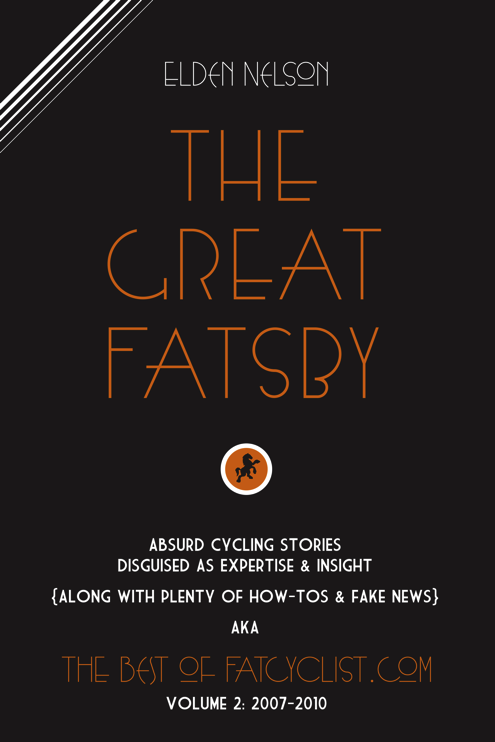 About The Great Fatsby
Puffery aside, The Great Fatsby honestly is some of the very best humor writing I've ever done. That may be because it was during this period that Susan was fighting cancer; writing was a defense of sorts. (The serious posts from this same period, along with the rest of the story, will be Volume 3, which I plan to publish in a year.)
I picked out the top 5% of my writing from this period, gave each story a little bit of introductory context, added some new jokes, and footnoted the heck out of the thing. 
Like this: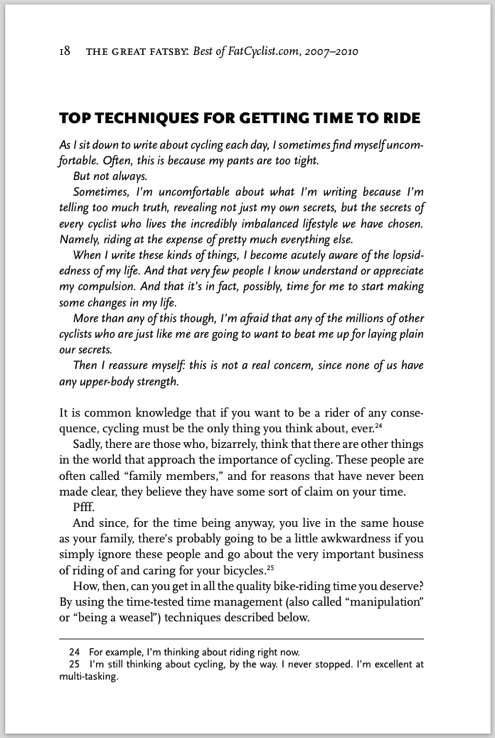 The stories are now grouped into topical sections (E.g., "Things You Already Know," "Introspection and Fart Jokes," "Strong Opinions On Trivial Matters"), and are, for the first time…edited. A little bit.
And perhaps best of all, Dan Wuori—the hilarious back-page columnist for Velo—wrote the foreword for the book. And the Backword. And the Middleword.
Yes, this book has a Middleword. I think every book should have one.
Win a Dream Bike, Help WBR Make the World a Better Place
The Great Fatsby is available as a pre-order right now, and will be shipped on or about December 10: plenty of time to get to you before Christmas. You can order just the book itself, a signed copy, or a copy with a personal inscription. 
It will also be available as a Kindle book, starting in mid-December.
But If I were you, I'd consider maybe reading on a bit further before deciding what you're going to buy. Because I've got some awesome stuff and awesome deals that go with The Great Fatsby. 
And someone's going to be winning the Ibis bike of their choice, completely tricked out with top-of-the-line SRAM components. 
For example, maybe you'd like to get the full-suspension, go-everywhere, do-anything Ripley 29 (which, built up with SRAM XX1, RockShox suspension front and back, and Rise, Roam, or RAIL wheels, would retail for more than $9000):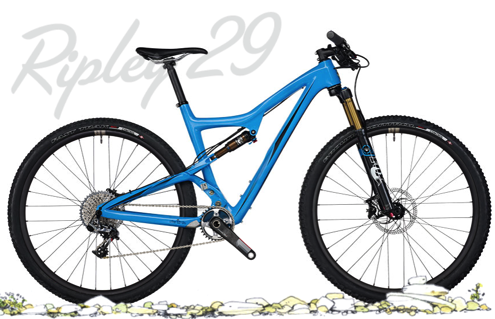 Or maybe you're more of a hardtail type rider. Maybe you want to try out singlespeeding, or maybe you would like to travel with your bike. In that case, maybe you'd like to get the exact bike that I got for myself, and have been riding and loving this year: The Ibis Tranny 29, similarly built up to the nines with SRAM parts: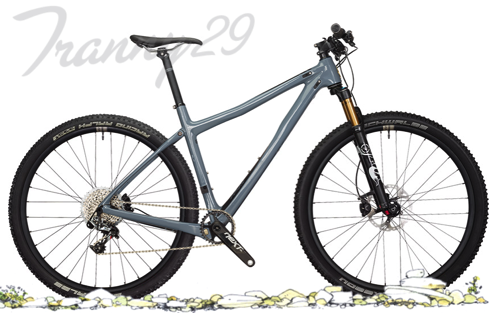 Or how about an Ibis Hakkalugi Disc go-anywhere CX machine, built to perfection with the SRAM Force CX1 groupset?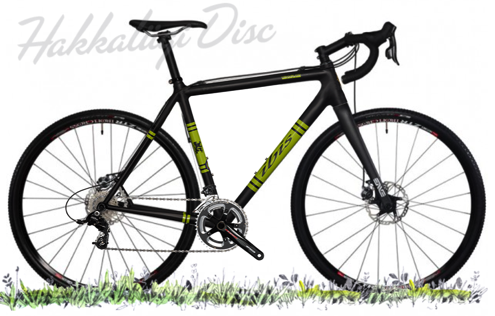 I gotta say, that is a seriously tempting CX machine. If I had that bike, I might actually start racing CX.
Or you could get yourself any of the flavors of one of the most beloved mountain bikes out there: The Ibis Mojo. 
Why a Contest?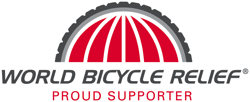 Why is there a contest component to this pre-order? Because I like to give cool stuff away, for one thing. But more importantly, because 25% of the profits of this pre-order—including the book sales and the pre-order of everything else I'm about to show you—will go to World Bicycle Relief. 
I've seen firsthand how a bicycle donated to a student can completely change her life's potential. I've ridden with a health care volunteer as she went from home to home, miles apart, meeting with  people she takes care of. 
In short, I've seen the power of the bicycle, and I'm proud to be donating a quarter of the profits from this book to World Bicycle Relief.
But here's the cool thing: that donation will be anonymously matched. So it will actually be like half the profits from this book will go to World Bicycle Relief. 
Not bad, huh?
The Team Fatty Tecno-Merino Wool Long Sleeve Jersey
I've been friends and riding buddies with DNA Cycling—a high-end cycling clothing manufacturer that is HQ'd here in Utah, but manufactures its clothing in Italy—for years.
I recently struck up a conversation with them about, in short order, creating a really beautiful, incredibly comfortable Merino wool jersey that would look and feel great before, during, and after cool weather rides. 
This is what DNA Cycling designed for me. Let's take a look at the front and back: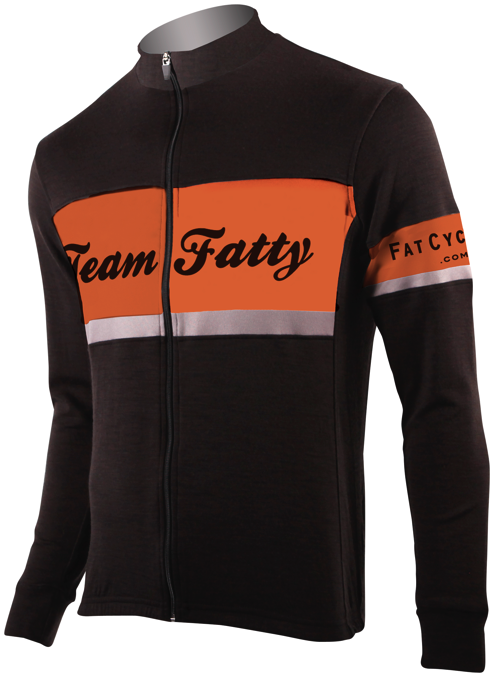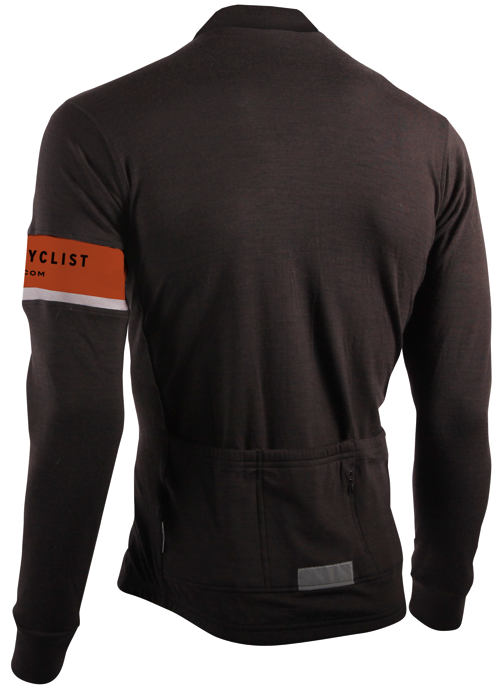 Here are the details of this beautiful, beautiful jersey.
Tecno-Merino is a wool-poly blend that is incredibly soft and comfortable. You can wear it right against your skin without ever itching, at all.
Full Zipper, and 3 Pockets: In other words, this is a fully-functioning, hard-working jersey. Not a sweater masquerading as a jersey. But it's so gorgeous you can (and will) wear it wherever.
Hidden Zipper Pocket: There's an extra pocket in the back, to keep money, your credit card, and a key secure when you ride. You don't need that stuff falling out on accident when you reach behind you to get out a gel.
Between Race and Club Cut: I recommend you treat this as if it were a race cut and go up a size. Maybe two, if you put on pounds during the winter like I do. Yeah, that's right. I'm thinking I'll get an XL.
There are Lots of Sizes Available. It's bummed me out for a long time that I run a blog called FatCyclist, but don't ever have jersey sizes past 3XL. Well, this jersey goes from 2XS to 5XL. Unisex sizing. [Note: Sizing info is at the bottom of the product description.]
Above all else, I am offering this jersey at a ridiculously killer price: $124.95. That's $25 less, at a minimum, than you'll pay for an equivalent jersey elsewhere. 
And if you buy it as part of a bundle with an autographed, inscribed book, the cost is $139.90: you'll save $15 over buying them separately. [Fact: This is the best Christmas present in the whole world.] 
Or you can make me love you forever by getting the Super Bundle, containing the signed and inscribed book, the long-sleeved jersey, and the t-shirt shown below, and save $20.
And yes, this jersey enters you into the contest to win the Ibis of your choice. And 25% of the profits go to World Bicycle Relief.
People will see you wearing this t-shirt, and they will wonder how it's possible that you managed to make such a grievous spelling error .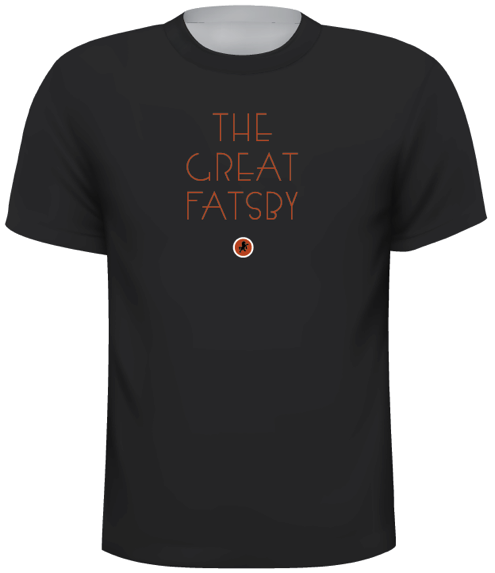 That is, of course, their own problem. Whether you choose to set them straight is up to you (but I think you should).
And here's the back of the t-shirt: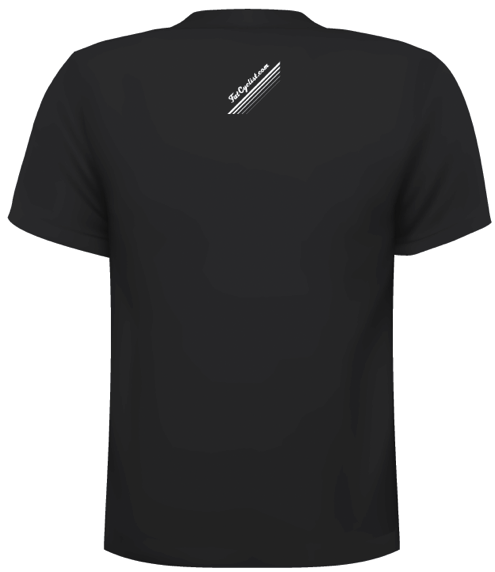 This is a 100% ringspun, 4.3oz cotton, with a really nice hand feel. It's not going to shrink unless you do terrible things to it, and it's sized from Small to 3XL in both women's and men's cuts. 
You can get this t-shirt by itself, or get it with a signed book and save $5.00. Or get the Super Bundle (a signed and inscribed book, a long-sleeved jersey, and this t-shirt), with a savings of $20.
[Note: Sizing info is at the bottom of the product description.]
How the Contest Works
With every book, jersey, t-shirt, or bundle you buy, I'm donating $25% of the profits to World Bicycle Relief. Also, for each item you buy, you're getting a certain number of chances in the random drawing I will make on December 10, 2014. The number of chances is specified in the item description, but roughly corresponds to the cost of the item. 
The winner of the drawing will get to choose any Ibis frame, in the color and size of her/his choice. You may have to wait if the frame/size/color of your choice is not in stock. 
No purchase is necessary. To enter the contest without making a purchase, write a cogent, well-reasoned on-topic essay of between 400 and 500 words describing why you think The Great Fatsby is either a good or bad choice for a book title. The essay quality will not be a factor in whether you win, but will be used as a guard against bot-generated entries. Use the subject line "The Great Fatsby Contest Entry," and send the email to fatty@fatcyclist.com. 
Submitted essays become the property of FatCyclist.com, and may well be published, with or without commentary, whether you win or not.
This contest, and pre-order period, ends at midnight, December 3, 2014.
Thank You
So, to recap and in general put the hard-sell on you, when you buy a book, jersey, t-shirt, or bundle during the pre-order, you get that cool thing, you get a chance at winning a cool bike, World Bicycle Relief magically gets a quarter of the profit turned into half the profit. 
I've been writing this blog for nearly ten years now. I still love it, and I put a lot of work into it. I hope you've enjoyed it too, and find it worth your money to pick up a copy of The Great Fatsby (and associated gear).
Thank you!
PS: If you have any questions, please ask in the comments section; I'll do my best to answer right away.