A Note from Fatty: I'm still working on finalizing the design for some of the 2015 Fat Cyclist gear, and also I've got a lot of workish stuff to take care of today. And also I think probably a lot of you didn't see this last Friday or during the weekend.
But here's a little extra something for those of you who had visited — what the shorts will look like: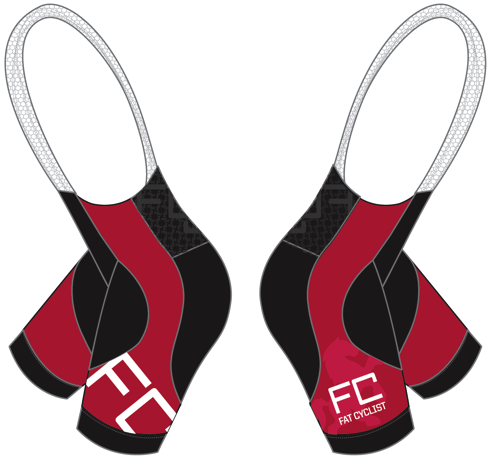 And yes, there will be women's bibs too. And women's shorts. And women's jerseys. 
And a lot more. 
Meanwhile, check the comments; I've answered a lot of questions. And if you have additional questions, ask away; I'll be checking several times today and will be as non-cagey with my answers as I can be.
Sneak Peek
I'll have more to show on this next later this week, but a lot of people have been asking about when / whether there's going to be  new FatCyclist.com gear this year. 
There is. And (as of this morning), the jersey design is final: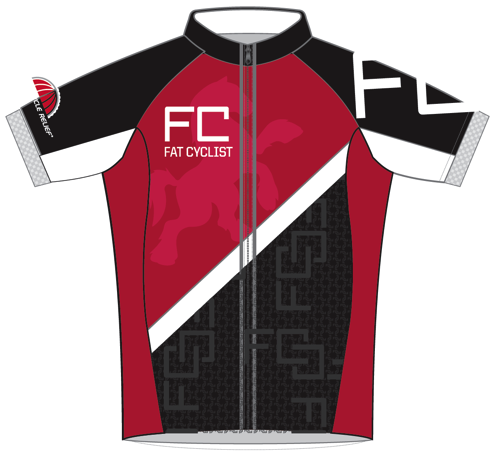 I love this design, and I'm very excited to have the World Bicycle Relief logo on the jersey this year, in honor of The Thompsons and me being WBR Athlete Ambassadors this year.
I'll have a lot to reveal next week, and may even reveal some very cool surprises (like, for example, the way Dave Thompson and I are cooking up a contest together, with an outrageous grand prize).
For now, though, I'm just going to let you spend some time getting used to the awesomeness of the FatCyclist and WBR logos sharing colors and space on a jersey. 
PS: Just in case you're wondering what the pattern on the bottom part of the jersey is, here's a detail view: