A Note From Fatty About a Friend's Kickstarter: Jonny Hintze is the design guru over at ENVE, the designer of my 2015 FatCyclist kit, and is launching his own cool line of cycling accessories, under the SN?K brand. He's launching a Kickstarter for the first couple of items he's selling: a very nice under-saddle Cycling Vital Case: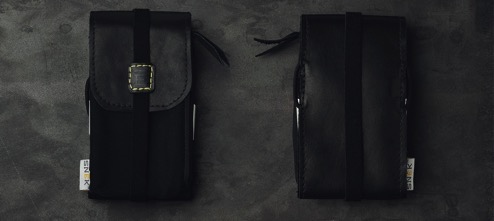 And an ingenious all-in-one tire lever, which in addition to being good at being a tire lever, is also good for removing valve cores and opening bottles: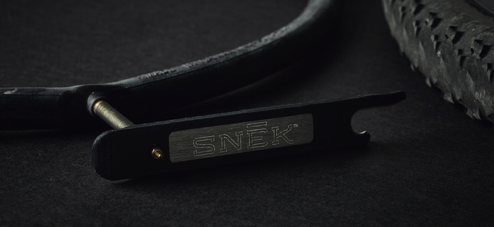 I'd like to see Jonny's project succeed, and Jonny would like to give Friends of Fatty a little extra incentive to back his project. So: if you back him with a pledge of $90 or more and let him know I sent you, Jonny's going to hook you up with with a cold-weather cycling cap Jonny designed (and sells for $62), free.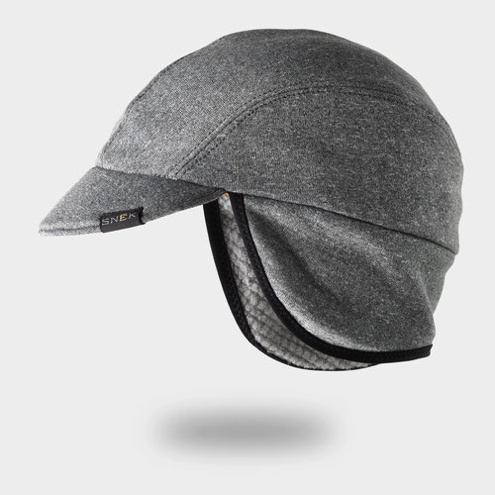 Here's what you need to do: 
1. Make your pledge. 
2. After pledging, click the "Contact me" link: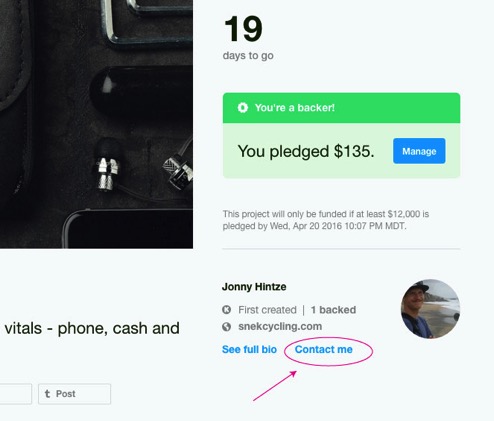 3. Send a message saying "Fatty sent me." So you can redeem your cap.
Easy! 
New Can't-Fail Diet Plan
It is a well-known fact that most diets fail for one simple — but incredibly difficult to surmount — reason: 
They make you eat food you don't like.
No, now that I think about it, there's another reason diets fail:
They don't let you eat enough food, so you're always hungry and grumpy.
OK, I guess there's actually a third reason: 
They make you take forever to prepare your food.
And in short, diets make you take forever to prepare a tiny and unsatisfying portion of food you don't even enjoy. Gee I wonder why they fail.
Fortunately for both you and me, I have a solution to this terrible problem, which I call: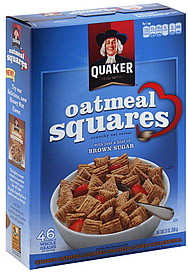 The All-You-Can-Eat Breakfast Cereal Diet
It's a little-known fact that breakfast cereal is really crunchy and delicious. 
No, wait. Everyone knows that. Let me try again.
It's a little-known fact that breakfast cereal comes in a wide variety of flavors, has an entire aisle dedicated to it in every grocery store in America, and is not very expensive.
I'm not doing very well at revealing little-known facts here, am I? Let me try once more.
It's a little-known fact that I can stand around in the kitchen, trying to think of what my next paragraph should be, as I absently eat handful upon handful of breakfast cereal (generally, Oatmeal Squares or Honey Nut Cheerios), only realizing the trauma I have caused to my diet when I discover I am as full as after Thanksgiving dinner.
There, you didn't know that, did you? (Though you probably could have guessed.)
But here's my point: I really, really like breakfast cereal. Like, practically all breakfast cereal. But when I eat it, I always used to feel guilty, because I'd just sabotaged my diet.
That all changed, however, when I came up with The All-You-Can-Eat Breakfast Cereal Diet.
Here's how it works: Whenever you want to eat something, have a bowl of cereal.
With milk, of course, because otherwise you're obviously doing it wrong.
And here's the cool thing: if you want to have a second bowl, do. And a third. Just keep on plowing through that cereal. 
And here's the good news: no matter how much you eat, you're just not going to crush your calorie limit for the day: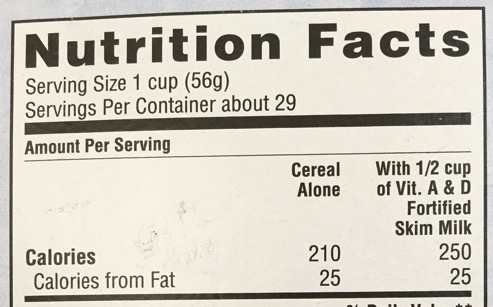 See, a bowl of cereal with milk is just 250 calories. Which means that if you have a 2000 calorie per day diet, you can eat eight bowls of cereal per day.
And it's not like I picked some gross low-calorie cereal here, either. This is Oatmeal Squares, which are widely regarded (at my house) as the best cereal currently on the planet. (Except of course for granola, which — no doubt about it — is totally going to make you fat.)
The fact is, if you burn spend a couple hours on the bike, thereby burning around 750 calories — and then eat eight bowls of cereal throughout the day, you'll basically be so busy riding your bike and eating delicious cereal that you won't have time to cheat on your diet. And meanwhile you'll be netting around 1250 calories for the day.
Which means you're going to lose weight. You just are. Even if you change from skim milk (which is only barely ok) to whole milk (which turns your breakfast cereal into the single best-tasting thing in the whole world, times ten).
Sure, I know: a few people are going to say that eight bowls of cereal per day is not enough. To you, I say: I totally agree, and think we should probably round up to ten, just because it's an easier number to remember.
And there will be doubters who talk about gluten and sugar and carbohydrates and heart attacks.
To you I say nothing, because you obviously disagree with me, so why should I even pay attention to what you're saying?
And of course, there will be the literalists among you who will say, "Have you ever actually tried pouring yourself a bowl of cereal that just had a cup of cereal in it, with half a cup of milk? It's both tiny and has a completely weird cereal-milk imbalance."
To you, I say: "Yeah, I know, but I'm trying to overlook that because it doesn't serve my argument very well."
Finally, most of you are going to say, "Yes, this is clearly a genius idea and quite likely the first diet I've ever heard of that I think I can actually get behind."
To those of you who say this, I reply: "Let's eat. We've got breakfast cereal — and lots of it — to consume."