A TL;DR Note from Fatty: Donate here!
To get a sense of my feelings toward Specialized, all you need to do is come break into my garage.
No, wait. Scratch that. Don't break into my garage. But feel free to swing by (by appointment only, so I can prepare a snack for you), and I'll show you the eight Specialized bikes The Hammer and I ride and race, from mountain bikes to road bikes to time trial bikes.
And while you're in our garage — ogling our bikes and eating our food — I'll take the opportunity to tell you about how Specialized has been an incredible partner in my World Bicycle Relief fundraising, right from the beginning and through each and every one of my Grand Slams.
Specialized provides bikes to WBR ambassadors, they provide bikes to me in my contests. They are, in short, committed to the cause and a great partner in the WBR vision.
So — as you might expect — I'm incredibly grateful that they have donated any S-Works frame of your choice to the Grand Slam for Kenya.
And that will be paired to absolutely top-end parts from SRAM and ZIPP to make you a killer dream bike. 
Want to go the mountain bike route? It'd be hard to beat the S-Works Stumpjumper 29 if you're a hardtail guy (like me):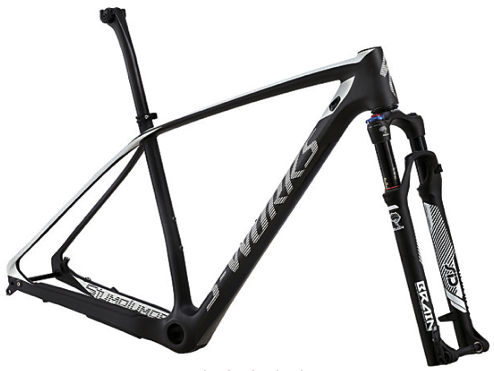 Or maybe you'd rather go with the Epic, for extra go-down speed.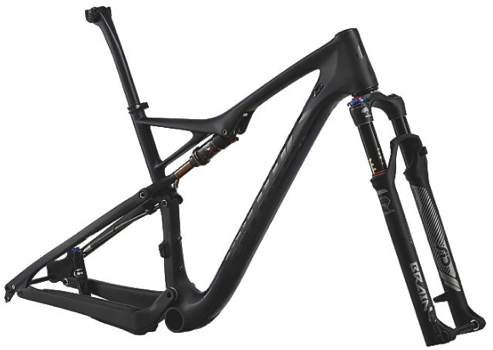 Personally, the bike I would build for myself (since I have the Specialized mountain bikes, road bikes, and time trial bikes I want already) is a Crux: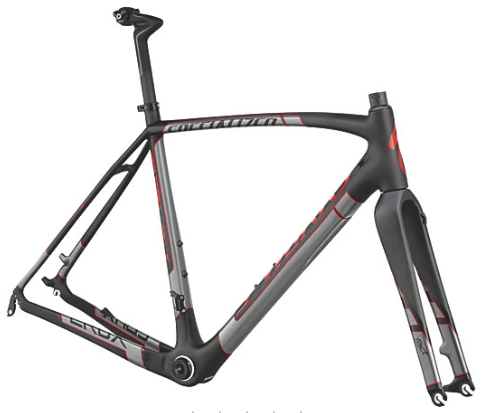 I'd build that up with SRAM CX1 components and — why not? — take up CX racing this year, just to show off my bike.
or if road is more your thing, you could go with the Tarmac (like I did):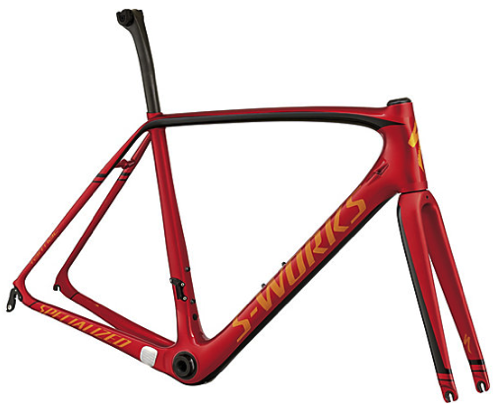 Or you could go with the Roubaix — for a slightly smoother ride — like The Hammer did: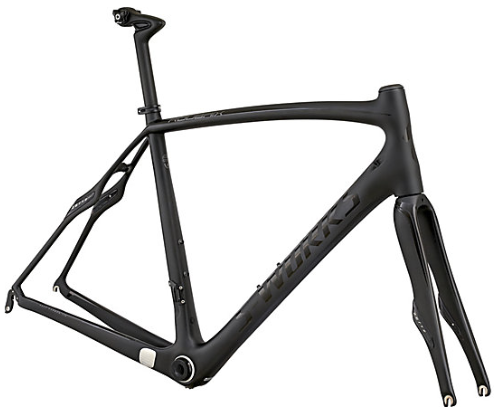 The thing is, I'm just getting started. Specialized has a bike for pretty much every riding style. And they've got these bikes dialed. 
What is this prize worth? Anywhere from $8000 to $12,000, depending on the frame, components, and wheels you go with. Regardless, you're going to have one heckuva bike.
Now You Know
This is the final grand prize in the Grand Slam for Kenya. Which means, all told, there are six dream bikes and two amazing trips (details on the other five bikes and the two trips are linked to from yesterday's post).
Eight grand prizes. Eight. And a cause — getting Kenyan schoolchildren bikes, so they'll stay in school, do better in school, get better jobs and have better lives — that is impossible to top.
The cause is huge. The prizes are commensurately huge. You have from now 'til Friday to donate. 
I hope you win. And I know schoolchildren in Kenya will.