A Note from Fatty: I know it's unusual for me to post twice in a day, but I needed to today. I just posted my review of Phil Gaimon's Pro Cycling on $10 a Day: From Fat Kid to Euro Pro today. OK? Meanwhile, I just have to talk about this bike. Have to. 
About two years ago I was talking with the founder of Ibis, Chuck Ibis (known in real life as Scot Nicol). I was telling him that I missed having an Ibis for mountain biking, but that I'm a hardtail guy. A 29er guy. And, increasingly frequently, a singlespeed guy.
"We're working on something for you," he said, conspiratorially. "A bike you're going to love. You'll be able to set it up as a geared 29er hardtail. Or as a singlespeed, just as easily. Or even with a Gates carbon belt drivetrain. It's going to be so light, it's going to be so versatile. It's going to be your new favorite mountain bike. It could be your only mountain bike."
"I want one," I said. "How soon?"
"Stay in touch," Chuck said. "We want to get it perfect."
And I have. Relentlessly. For two years I have texted Chuck at least once or twice a month. "Got a picture for me? Got a date? When can I have this bike?"
"We're still working on it," Chuck said, over and over. And over.
And then, a couple weeks ago, he sent a couple pictures. "Show these to nobody." 
Here's what he sent me: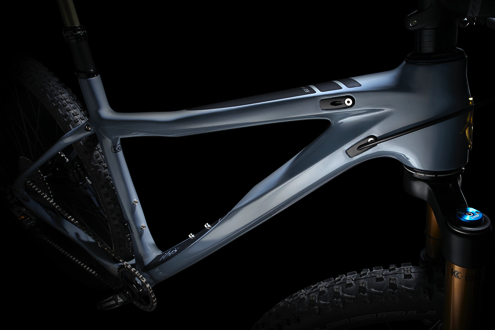 And this: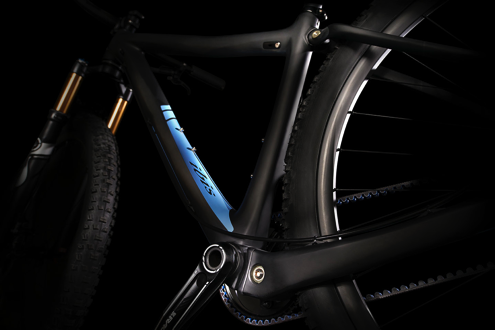 "MUST. HAVE. NOW," I texted him. 
"It's on its way to the US right now," he told me. "Then some quality control checks. Then you can have one."
"It's called the Tranny 29?"
"Yep."
I confessed to being slightly disappointed by this. I had lobbied to have the bike named "Clyde," my middle name (and also one of the Pac Man ghosts). 
But this is a minor thing. A thing I can live with. And also, I can have decals made for mine.
Meet My (Your) New Bike
Over the weekend, Chuck told me they were going to be announcing the Tranny 29 today. Like, now. And that this is what it looks like set up as a single: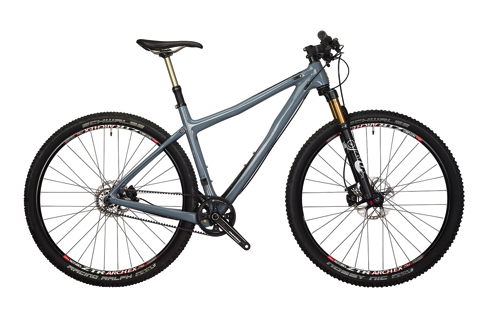 Or geared: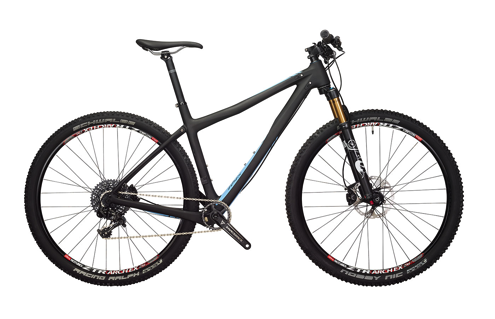 Chuck also pointed out that Jefe Branham had actually — the day before the planned Tranny 29 release — just won the Tour Divide on a Tranny 29. And that they had made a video just before Jefe had started the race. Here:
The Part That Excites Me
The Tranny 29 is a good-looking bike. And it's an Ibis, so you know for sure it's going to ride beautifully.
Those are things to be excited about, sure. 
But it's the rear triangle that makes all the difference to me. Its clever design makes it so you can break down and transport the bike a lot more easily than most mountain bikes.
And (for me, more importantly) it also solves a problem most singlespeeders have — or have had — for pretty much ever: chain tension.
See, when you don't have a rear derailleur to tension your bike chain, you've got to do it some other way. For other bikes, this happens either at the bottom bracket, or at the dropout.
If you go with the dropout method, it means moving the rear wheel back to give it tension, which means adjusting the brakes and centering the wheel…and, at some point, probably having your wheel slip in the dropout.
Or if your bike has an eccentric bottom bracket, it means rotating the bottom bracket shell to give the chain tension. And I have never ever seen a bike using this method that doesn't start creaking horribly at some point. 
So I'm excited about the Ibis solution. You see that bolt down there by the crank?
That's called the "slot machine." You loosen that bolt and one more at the top of the seat stay, lengthen the chainstay to tension the chain, and tighten it down. Easy. 
Meanwhile, the wheel, its centered-ness and its position relative to the brake calipers remain rock-solid and unchanged, thanks to the 142mm Maxle rear axle.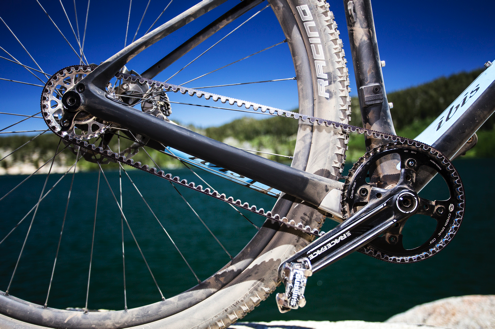 My Plans Have Changed
Would it surprise you to know that I have a Tranny 29 on order? No? Oh, you know me so well. 
And would it surprise you to know that I have a SRAM XX1 drivetrain on order, too? Which means I'll be able to change this bike from a geared to a singlespeed ridiculously easily? Like, almost on a whim?
No?
Well, would it surprise you to know that I also have a Gates Carbon Belt Drive setup on order, too, since—by virtue of the ability to remove the rear triangle—this bike is beltable?
OK, I bet that was a little bit of a surprise.
And how about this: I'm changing my Leadville Trail 100 registration. Where I was going to go geared this year, I think it's time—based of course on whether I love this bike as much as Chuck thinks I will—for me to singlespeed this course on the bike I've been wishing for for about two years.  
Excited? Yeah, I guess you could say I'm excited. 
PS: Count on a real-time as-it's-built post in the near future.