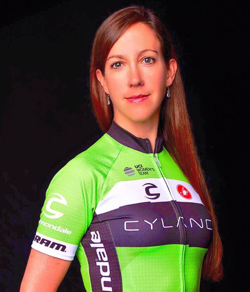 I am a big fan of Kathryn Bertine: her writing style, her friendliness, her passion for making a difference for good in the world. 
So I'm very upset to hear she was seriously injured in a big finish-line pileup in the Vuelta Feminil Internacional.
You can read the report of what happened — and what little we so far know — in the VeloNews report here. 
What I'd like Friends of Fatty to do today is use my comments area as a big Get-Well Card for Kathryn. Let her know you care about her, admire her, and are thinking about her. 
PS: If you aren't familiar with Kathryn, let me recommend my recent post about her and FattyCast with her.