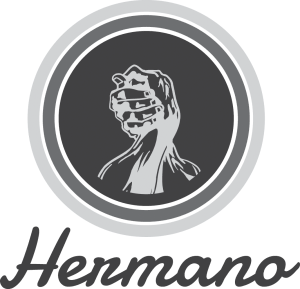 A "Great Ride, Great Cause" Note from Fatty: As you probably know, I'm a big fan of BikeMonkey. They put on the amazing Levi's Gran Fondo, as well as Rebecca's Private Idaho, as well as Boggs.
As you may (or may not) know, I'm also a fan of fundraising for good causes. Especially when those good causes are for good people (which they pretty much always are). 
And right now, a good Friend of Fatty — Angie Gibson — is working with BikeMonkey to help raise money for a friend's medical treatment. By creating an awesome ride: Hermano, a 71.4-mile roadirt adventure in Northern California. 
If you can join the ride, do. And if you can't join the ride, you can still help. Why don't you kick in a few bucks? Thanks!
The Clipless Pedal Monologues
About twenty years ago — a few scant weeks after I had been persuaded to trade in my rollerblades for a mountain bike — I swapped out my flat pedals for clipless pedals.
I have not stopped conversing about these pedals ever since. Sometimes out loud. Usually in my head. Frequently with (at least) a hint of panic.
And always to myself.
Day 1
OK, right foot's in. That wasn't so hard. Let's go. 
I'm moving. I'm riding with clipless pedals! I think that means I'm an advanced rider now. Except I haven't found where my left foot needs to go to get it to connect up.
There it is. 
No, that wasn't it after all. I'll move my left foot forward a little bit. Huh, it won't slide. Maybe I'm in after all.
Nope, I can lift my foot off the pedal. Not clipped in.
Why are these called "clipless" pedals anyway? Everyone says you "clip in," so there's obviously a clip somewhere in this contraption. Their name is the actual opposite of what they are. That doesn't bode well for their functionality.
I just felt a scrape — metal on metal. I think my cleat must be touching the pedal. Push…down…harder…and….
I'm in! I'm clipped into my clipless pedals!
I just need to remember when I get to that stoplight: twist my heel out. Before I get to the stop. Not up. Out.
Slowing. Twist! Good, my right foot's out.
And I'm stopped. And…I'm tipping left.
Twist out! No pull up! Pull up! Up! Up! Up! Why won't my foot come off my pedal!?
"Ufffff."
Damn it. I needed to twist out. Not pull up. I knew that. 
Everyone said that would happen. That it happens to everyone.
But I don't think it happens to most people so publicly. I'm laying here, on my left side. In the road. At a stoplight.
And my bike is on top of me, in such a way that I cannot twist out of this stupid pedal. 
This, I think, must be how an upended turtle must feel. 
Day 2
OK, you're coming to a stop. You're stopping. Twist out with all your might. 
You did it. You did it. It's going to be OK. You don't need to put training wheels on your bike after all. 
Day 5
Shouldn't there be an upside to these things? So far, they just make me fall over a lot.
Day 30
Pull up. Pull up. Up. Up up up. Wow, you really do get a lot more power when you pull up. I just need to keep practicing, and soon I'll have an upstroke that's automatic.
(Five Minutes Later)
Huh. I seem to have stopped doing an upstroke. When did I do that? Sometime during the past couple minutes, I guess. 
Up. Up. Up. Up.
(One Minute Later)
Seriously, I've stopped doing the upstroke again?
Day 75
I just put my foot down, and I didn't think about it. I just came to a stop, twisted my foot out of the pedal, and put it down and I did it without planning the motion for the previous thirty seconds.
This is a big deal. I think I'm getting the hang of these. Finally.
(Five Minutes Later)
OK, left foot on cleat and push. Nope, didn't place the foot correctly. 
I wonder if I'll ever just clip in without thinking about it.
Day 750
Up. Up. Up. Up. You'd think I'd have made the upstroke a habit by now.
Day 3500
OK, push down. Nope, not far enough forward. You'd think that after doing this for ten years I'd know exactly where to put my foot to clip into my pedals, every single time.
Day 5000
Huh. I just realized that I'm pulling up. I have an upstroke habit. And it only took me fourteen years to develop it.
Day 7000
Push in. Nope. Wrong position. I'll get it on the next rotation. Nope, didn't get it that time either. There you go.
Well, it's not like I've been trying to learn to clip in right for twenty years or anything. 
Except I have.
Day 7001
Whoah, waah woh…
"Ufffff!"
So I guess this is what an upended turtle (still) feels like.