A Note from Fatty: Today's 100 Miles of Nowhere race report comes from Amy Thompson, who is one of the three nicest people in the whole world. 
100 Miles seemed an impossible distance to me. Until four years ago, I would not have even considered it. Four years ago, my husband Dave, signed us up for the ride explaining that we needed to push our son, Rob, to do longer rides. Rob sustained a brain injury six years ago when he was 19. Dave built a tandem three wheeled trike to help in Rob's recovery. Dave sits in the back and Rob is in a recumbent position in the front.
Dave has been cycling seriously since high school. One hundred miles isn't a big deal for him.
Rob loves to bike. When he began to speak after emerging from his coma, he regularly asked if he could bike. They were both eager to do a 100 mile ride.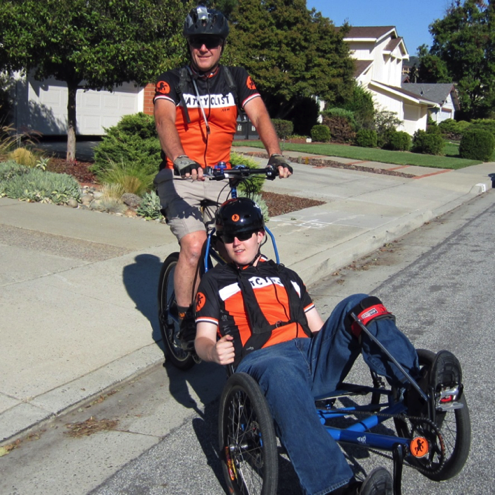 Suffering on a bike is not my idea of a fun time. But this was not about fun, this was about a cause; helping Rob walk again. So I reluctantly agreed.
Our first 100 Miles of Nowhere took more than a month. We would bike about twelve miles at a time. After which, Rob's legs would tense and shake involuntarily from the workout. I was worried it was hurting Rob. Dave was worried he wasn't tolerating longer distances. Like many parents, we had different ideas about what Rob needed.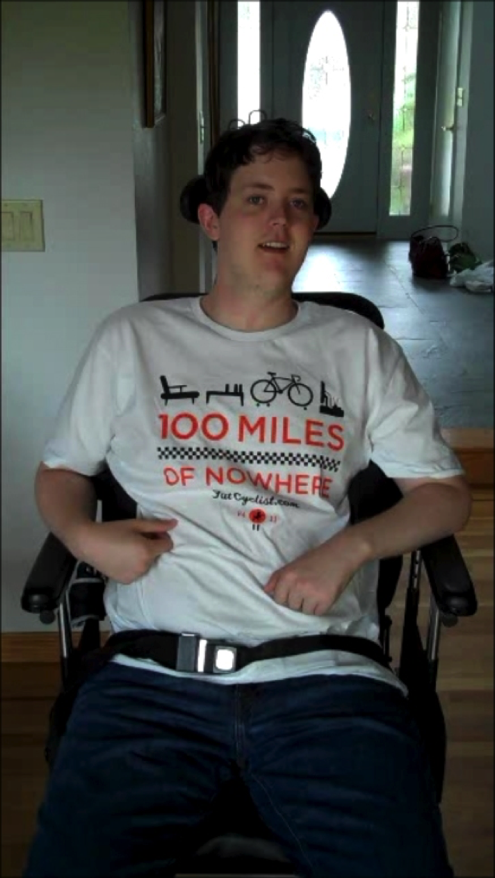 Rob and Dave continued to ride throughout the year. I continued to believe that Dave pushed Rob too hard. Often I chose not to ride with them because it was hard for me to watch. Rob's legs would rub against the tires during a ride because he didn't have enough muscle strength to keep his knees from splaying out during a ride. We didn't realize how bad it was until we took his jeans off and saw the raw sores on the outside of his legs. Dave had to add bars coming up from the pedals to strap Rob's legs in place so they wouldn't rub against the tires.
In 2012 Dave signed us up again. Not only was he expecting us to ride, we were going to get up early and drive nearly two hours to ride with other people. I was furious. I thought Dave was setting us up for failure. What I didn't expect was how nice and supportive the FOF's were. We rode a 20 mile loop chatting with other riders. Rob was in heaven with all the attention. As we headed for home, Dave started planning the 2013 ride.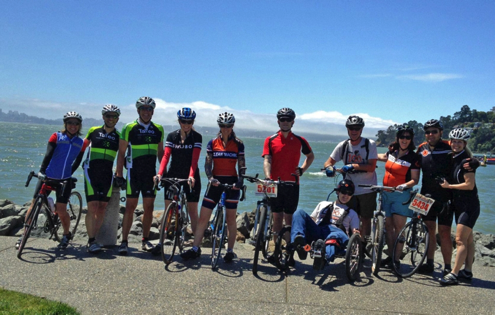 Three years after Rob's accident, we were riding the Livestrong Challenge in Davis and setting a new record, 43.6 miles. It took us longer to ride those 43 miles than it took Elden and Lisa to ride the 100 mile course. I remember saying to Elden after the ride, "I can't imagine ever being able to ride 100 miles. How do you do it?"
"You just keep doing it and it gets easier and easier," Elden said. "You could do it."
I wanted to laugh. But Elden was sincere. I knew he believed that.
This year we rode 60 miles at Levi's Gran Fondo in Santa Rosa. Well, honestly, Dave and Rob rode 60 miles. I hiked several of the hills and biked the rest. Several times during the day I recalled my conversation with Elden. I knew I could do 60 miles that day. At the end of the day, Rob was tired but his legs weren't shaking. Dave and I were both amazed at Rob's progress.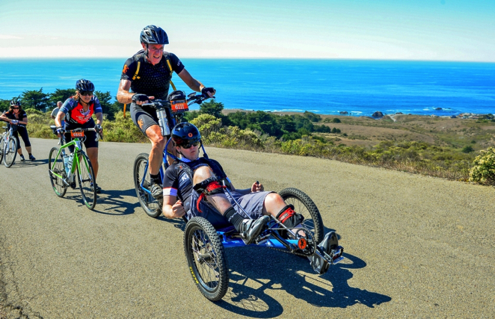 A month later we hosted and rode laps from our house for the 100 Miles of Nowhere. Dave invited 20 people and I stocked up for 20ish hungry cyclists. We had to move the date at the last minute because of rain. Only one other rider showed up, Steve Banks.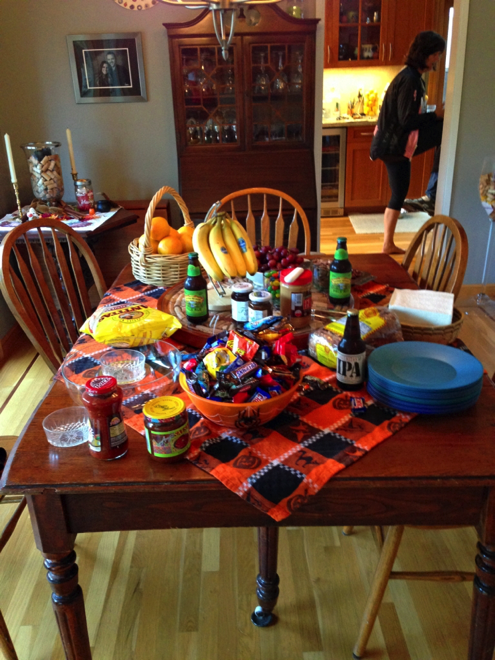 I was hoping to set a new record for myself, but it wasn't my day. Dave and Rob, however, biked 65 miles, a metric 100mon. They biked as long as they could. For the first time since they have ridden together, they both hit the wall. Dave considered that a huge accomplishment.
I am so proud of both of them.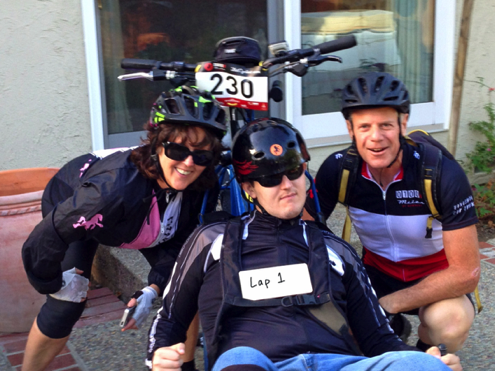 I still think 100 miles is a crazy long ride. Now, I know some day the three of us will do it. All we have to do is keep riding until it gets easier and easier. After all, it's for a good cause.