I try to be a good person. I do. I really, really do. 
But sometimes I am overcome with jealousy.
Like, right this very second for example.
Because I am about to reveal to you that in addition to the five dream bikes being given away in the Grand Slam for Zambia: The Power of Five, I've got a little surprise up my sleeve: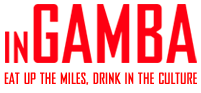 An all-expense-paid cycling trip to Italy, April 13 – 20, courtesy of InGamba.
Yeah. Really.
You'll be riding in the Chianti region of Tuscany, an area known as one of the best places anywhere to ride a bike. Chianti also happens to be the epicenter of the food and wine world. And João Correia knows both the food and riding in that area as well as a person can.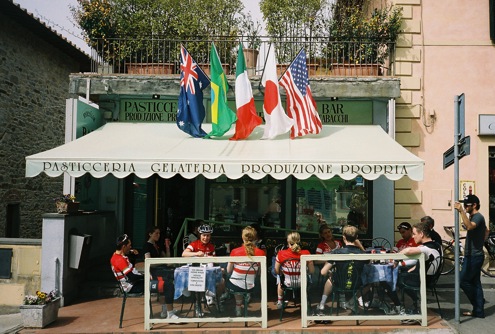 We'll cover your airfare (up to $1200), and inGamba will cover your expenses while you're there (though you should probably bring some money for tipping).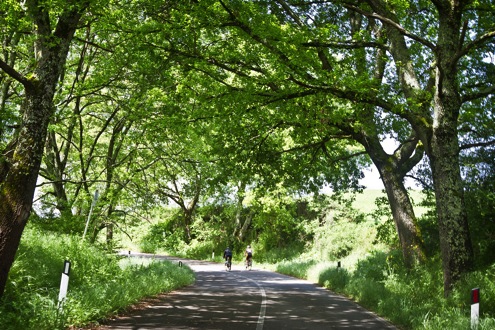 The InGamba Difference
There's a good reason that Bicycling Magazine called the inGamba experience "The best ride on earth." João Correia's goal is to create moments you will never forget by sharing his favorite places, people and passions in a way that other touring companies simply can't.
Each inGamba destination is a place he is deeply connected to: the Portugal of his youth, the Italian countryside where he lived and trained as a professional cyclist, and the immesurable beauty of northern California where he currently reside. Because of my history and relationships in these places, I'm able to craft an experience that takes you beyond the guidebooks and into the heart of a place.
Pro Style
João says, "As a pro I came to appreciate the things that were associated with that particular lifestyle; the best bikes, amazing kit, great roads and of course a full-time mechanic and soigenur to ensure that body and bike are both running smoothly. I bring these things to each and every inGamba trip, sweating even the tiniest of details to ensure that guests are treated—at least for a week—like a world-class professional. This attention to detail extends into everything we do, from the customized rain bags each guest receives upon arrival, to name decals on the top tubes, pre-programmed Garmins and homemade ride food that will be waiting for you every morning in your own musette."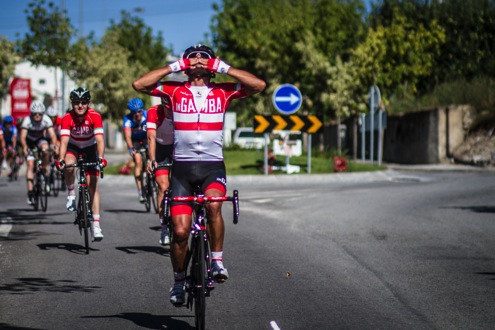 Eat, Drink, Ride
Whether you're meeting revolutionary winemakers, enjoying a private tasting in the kitchen of a world-famous Siennese baker, pedaling alongside a visiting pro, spending the evening with an enigmatic philosopher-shoemaker or having a laugh around the long dining table at the Borgolecchi B&B, every day will bring new surprises, incredible riding, top-notch dining and, of course, great wine.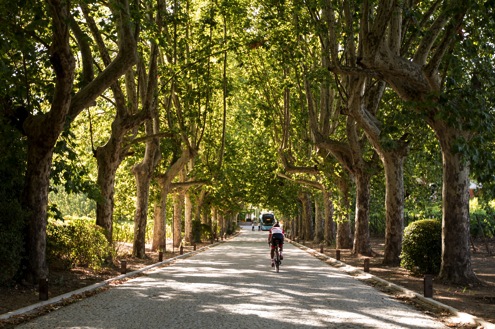 InGamba keeps trips small and they take great pride in creating the perfect mix of guests to ensure a memorable week. They're as interested in the quality of dinner conversation as they are about the outcome of the sprint to the city limits sign. At the end of the week they want your mind to be as inspired and relaxed as your legs are tired—and they believe that the careful combination of those three sensations can lead to some of life's greatest moments. 
InGamba: A Huge Supporter of World Bicycle Relief
Here's something you may not know: for every person who comes on one of their trips, InGamba donates $134 — the cost of a Buffalo Bike — to World Bicycle Relief. 
InGamba has donated about $20,000 this year, collected from friends of InGamba, travelers and matching that InGamba does on top of that. They are aiming for $25,000 by the end of this year. 
Here's what João has to say about why InGamba is donating this incredible trip:
Bikes change people's lives.  For some of us it was a tool to make a living, for others a way to loose a little extra weight or simply blow off some stress.  But yet for a different group of people it's a way to get around, that allows you to get to a job or school.  It can be that little push you need to get over the poverty line and make a difference for you family.  At inGamba we believe in bikes.  We also believe in making a difference and making sure its part of what we do.  Although our trips are about great food, wine and riding bikes our inspiration as a business is to make peoples lives better.  It can be one of our guests or it can be a young person in Africa whom we'll never meet but along with our guests we will affect with our contribution that gives them the ability to get from point A to point B easier and therefore transform their lives.  Join the cause and make a difference.
Seriously, how could you not love a company that believes in bikes so whole-heartedly?
Let's Recap, Shall We?
So, just to sum up, here are the prizes that are going to be given away as part of the Grand Slam for Zambia: The Power of 5: 
An Ibis Ripley
A Cycling Trip to Italy
A Specialized road bike (more about this tomorrow)
A Boom mountain bike (more about this soon)
And bear in mind, that all of these bikes are absolutely loaded to the max with your pick of top-end SRAM parts. 
Look at that list again. Seriously, take a good hard look at it, and ask yourself if you have ever seen a cycling-oriented prize list that is its equal. 
Or even one that comes kind of close. 
[Hint: The answer is, "No."]
Further, remember that even though you probably won't win any of these prizes, your money is still going straight to World Bicycle Relief, where it's making an instant, massive difference in people's lives. 
Every multiple of $5 gets you a row on the magic spreadsheet from which winners are chosen. And if you donate $134 (the cost of a WBR bike), you get a bonus 5 chances. 
So please, go donate. And good luck!