There's something that's always made me a little bit uncomfortable about my blog — the name of the blog itself. "Fat Cyclist." Yeah, I generally have 15 – 30 pounds to lose. And when the blog started, I had closer to 50 to lose: Here's my origingal "before" photo, just for some reminder-style humiliation: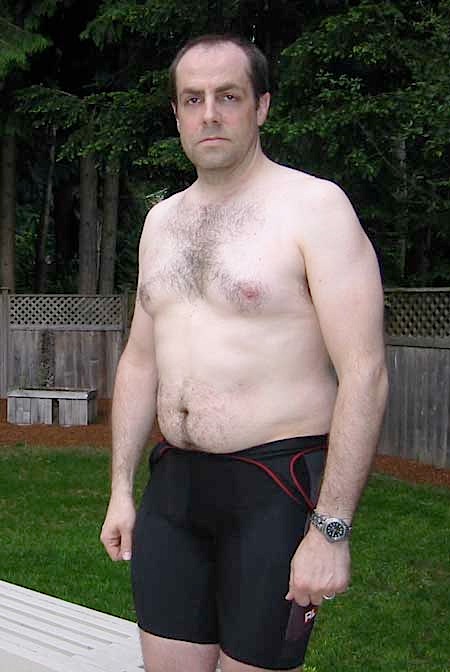 I think it's safe to say: that's some serious pudge (and for what it's worth, you can see that in this photo I'm not quite over the Bell's Palsy yet). Oh, and also I had hair. And a wristwatch. And Ralph Lauren RLX bibshorts (really good shorts, actually — it's too bad they got out of bike clothing).
The thing is though, that's about as big as I have ever been. So when people who are quite a bit bigger find my blog and think they've found a place where a guy can answer their questions about how someone who has a hundred (or much more) pounds to lose can start biking, I don't have much in the way of personal experience that can help.
Which, considering the name of my blog, is stupid.
So I'm going to fix that. All next week.
(Re) Meet Gary Brennan — The Man Who Lost 364 Pounds on His Bike
Last April, Gary Brennan — known to his friends as "Gaz" guest-posted on my blog, giving an overview of how he lost 364 pounds by cycling. Check out his "before" picture: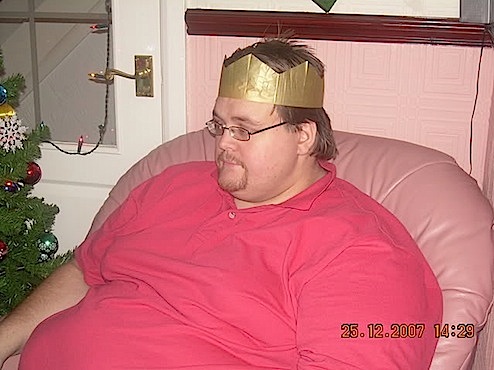 And — much more importantly — check out his "after" picture: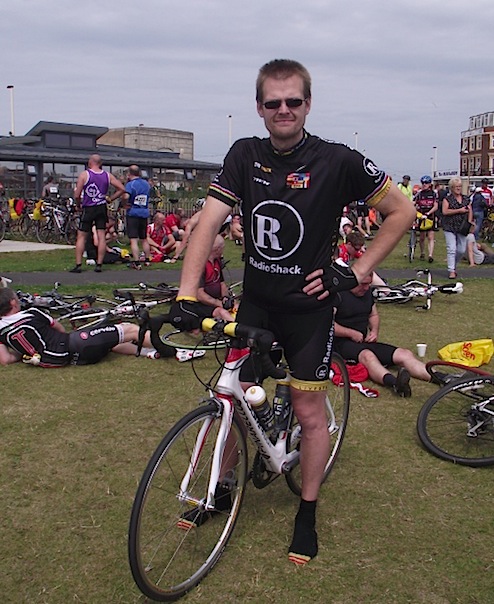 That, my friends, is a guy who has walked the walk.
Ask Gaz
So, all next week, Gaz is going to guest-post here. This is awesome for many, many reasons, including:
He can give you "been there" advice on losing weight with cycling that you know works . . . because he's living proof.
It will give you inspiration and information for the weight loss challenge we're going to kick off sometime shortly after next week.
I will be unable to post myself next week, because of day-job work-type-stuff reasons.
What I've asked Gaz to do is read the comments in today's post and then write posts next week giving you advice you can use.
It'll be like this blog is actually useful. For a week.
A good first step would be for you to check out Gary's story — the short version's here on my blog, the longer, ongoing version is on his own blog.
Then ask him your questions here in the comments section.
Much thanks to Gaz for agreeing to do this; I think it's going to be a really fantastic week of posts!