Egad!
Can it be that Monday is so near?
Can it be that Monday — verily, a mere two-ish days hence! — the Latest
(And some would say greatest)
Version of the FatCyclist.com kit will be available for pre-order?
Yes!
It is true!
Shout it fro the rooftops!
Figuratively, I mean
Don't do it for real
Because the neighbors would complain
And we don't want any trouble
I look deep inside myself
And ask
Shall I give a hint?
A glimpse into what is forthcoming?
Of course I shall!
For I am
If not a showman
Then what?
What, indeed?
But how much to reveal?
That is the question that weighs on me
Like the oppressive weight
Of one thousand cinderblocks
Or at least a very large burrito
Eaten, ill-advisedly
For dinner last night
I have regrets
Shall I be miserly?
Shall I show only the merest glimpse?
Shall I tease and flirt?
Is such behavior becoming
From a man closer to his deathbed
Than to his birth-crib?
I do not know. Truly I do not.
Well, maybe I shall just wing it.
Let us begin with a hat
Yes! A cycling cap!
And not just any cycling cap
But one made of a technical fabric!
It shall wick and stuff!
And be very comfortable
Whether worn under a helmet, or alone
Let us check it out, from multiple angles, anon: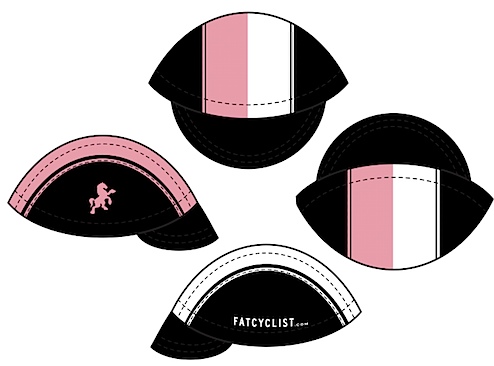 Is the hat all that is new?
Surely you jest!
(Respectful pause for the appropriate Airplane punchline)
For this year — like many years — there is a bottle
But this year, oh.
Oh my
What a bottle
For I have searched many a year for the ultimate, perfect bottle
And now I have found it
It is better than the Camelbak bottle I used to love
It is better than the Specialized Purist Bottle I still love
It is the Specialized Hydroflo Purist, with a Watergate cap
And I simply cannot imagine a more perfect bottle existing
For two months
In deepest, darkest secret
I have used these bottles
And now I will use no others
These are that much better
I have yearned to tell you
But I have reserved judgment
Because I wanted to know for sure
The time has nearly come
For me to hold forth
I will explain more soon
And what of socks?
Here's a thought
What if I were to merely show
An extreme closeup
Of one part
Of a sock
That would be kind of dorky
Of me
Would it not?
Which, you must admit
Would be in character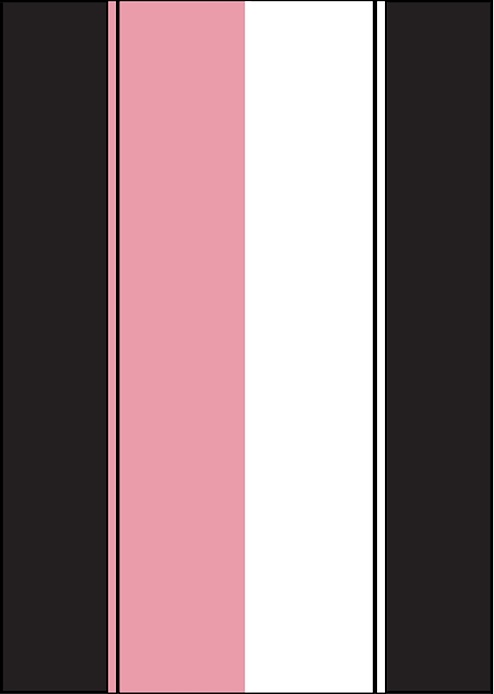 Yes yes you say
But what of the main event?
What of the jersey?
Shall there be no hints of the design
Of the new jersey?
OK fine
Here you go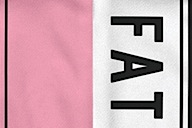 Truly, I hear you say
Seriously?
That's all you're going to show?
Will you reveal no more
Of this much-hyped jersey design?
OK.
I see your point.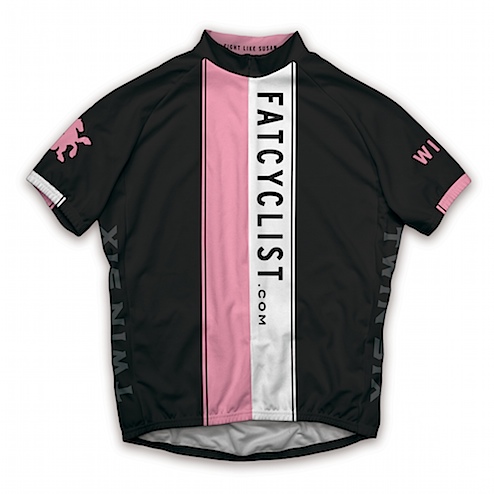 It is bold!
It is stripey!
It looks better than pretty much any jersey
Worn in the pro peloton
Today!
And, I have it on good authority
It is quite slimming
As well
Is this all, then?
No!
There's more
And you shall see it
And may pre-order it
Beginning this Monday
At 10:00am ET / 7:00am PT
My friends at Twin Six
Have outdone themselves
Thank you.